We often hear people saying Real Estate is a lucrative career. And we agree, it can be hugely rewarding. In fact, according to the Bureau of Labor Statistics, Real Estate agents earn a six-figure pay on average annually. So, what is the catch?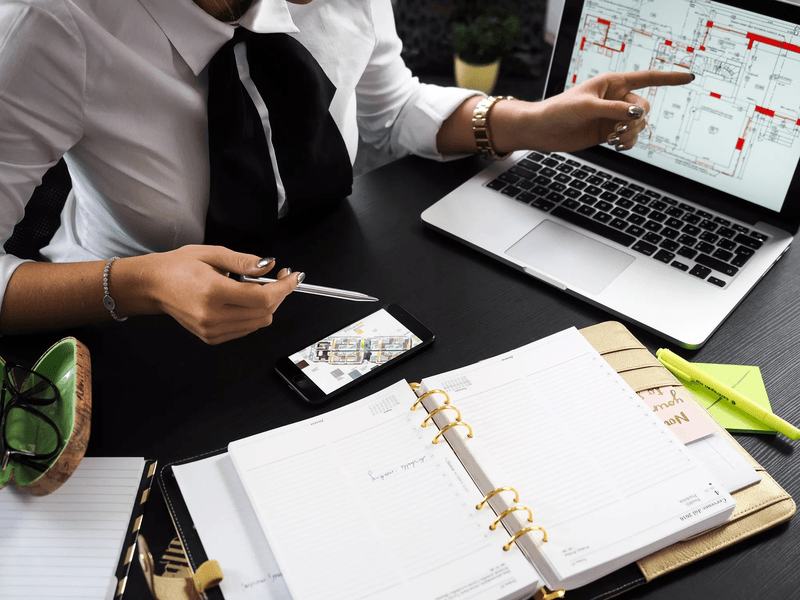 The catch is that this large pay-check comes at a high stake of being able to self-promote, provide a good customer experience, and, most importantly, find prospective leads incessantly. And that does not come easy; it takes years for any Realtor to master these techniques. And that is where Lead Generation Companies come in to help Real Estate Brokers climb up the ladder.
Today, Lead Generation Companies have become one of the fastest-growing industries in the digital marketing world. And there is no one size fits all trick when it comes to this because different companies serve different industries. With hundreds of Real Estate Lead Generation Companies to choose from, we can help you simplify this daunting process of finding the right fit for you with this article.
Table Of Contents
TLDR
Lead generation is the process through which you can attract and nurture prospects to your product and service.
Real Estate Lead Generation Companies offer brokers the benefit of finding verified leads within their niche.
With so many lead generation companies to choose from, the wise thing to do is research before selecting one.
What Is Lead Generation?
In its simplest terms, Lead Generation is the process of finding prospective customers for your business and converting them into leads. In other words, Lead Generation allows companies to find potential customers that may generate value from their product or service and nurture those prospects so that they become qualified leads for their business.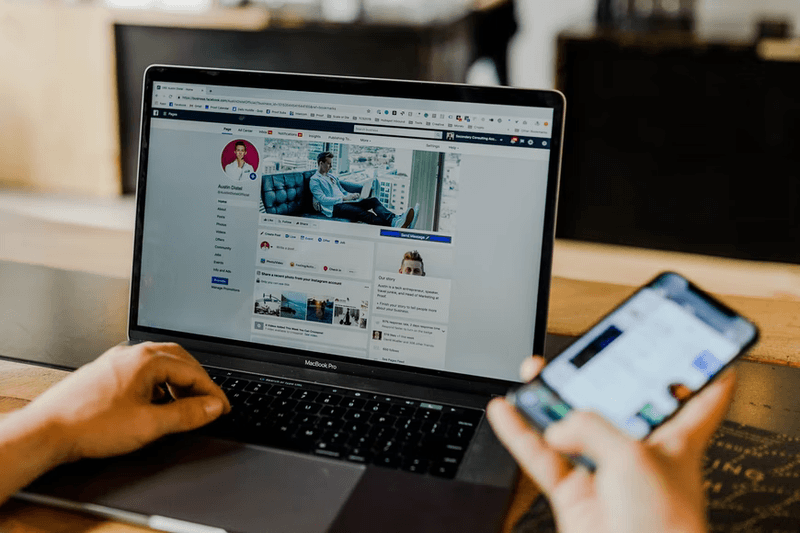 So who are these leads that the marketing and sales team keep talking about all the time? A lead is anyone and everyone who is considered a potential customer for your business, that is, shows interest in your products and services. In fact, from the moment someone enters your website and browses through your product, they are considered a lead.
What Does A Real Estate Lead Generation Company Do?
The job of any Lead generation Company is to help you find high-quality leads by applying different marketing tactics to attract customers towards your products or services.
That said, the only characteristic that differs between various Companies is the industry they serve. For instance, in this case, the task of a Real Estate Lead Generation Company is to find local buyers and sellers for your business.
Whether you are working as an individual Broker or with a team of Realtors, Real Estate Lead Generation Companies can help you in either case. Their responsibility is to provide you with a steady stream of interested buyers or sellers within your niche. Once you hire them, they will research your niche and recommend your service to the prospects on your behalf. So, this will not only help you expand your network but allow you to focus on other parts of your campaign as well.
The core to becoming a successful Real Estate lead generation Agent is to find a sustainable way of generating high-quality leads and providing them with top-notch service catered specifically to each of them. It takes years of experience for Brokers to master this technique. So, it's harder for anyone starting new in this industry. That said, Lead Generation Companies take it upon themselves to train each Agent and provide them with the necessary data to address each issue carefully.
How Do Lead Generation Companies Benefit the Real Estate Industries In Today's Market?
Every company starts off intending to expand their business one day and make it successful. And the key to any successful business is to master the technique of convincing your customers to purchase your products and services. Because the more they buy, the more sales your company generates, thus further advancing your company towards the path of sustainability.
So what is the one thing that goes into attracting your customers towards your products? The answer to that is Lead Generation. Lead Generation is the process through which you attract and engage the right consumers to your business. In the past, employees performed this task by manually inserting data into computers. However, times have changed.
Real Estate is a competitive profession as it is, so now, with the cherry on top Covid 19, generating a consistent flow of buyers and sellers is even more difficult. Today, businesses have been relying more on outsourcing this vital marketing technique through companies that can automate the entire process at a lesser cost.
Realtors can now generate prospects from the comfort of their own homes. Today Lead generation Companies are reshaping the Landscape of Real Estate Industries with their innovative software. Brokers can now strike a balance between strategizing for their campaigns and catering to individual clients' needs without worrying about finding multiple customers to fill their sales funnel because the Lead Generation Companies can do that for them.
Top 10 Real Estate Lead Generation Companies in 2022 That You Can Opt For
With so many Lead Generation companies entering the market, there are options available for each industry. Here, we have listed down the top 10 Real Estate Lead Generation Companies that you can choose from, in no particular order.
OneMoreLead
If you need a Lead Generation Company that will guarantee qualified leads to you, then OneMoreLead is the way to go. With access to over 40 million B2B verified leads, OneMoreLead is one of our top picks.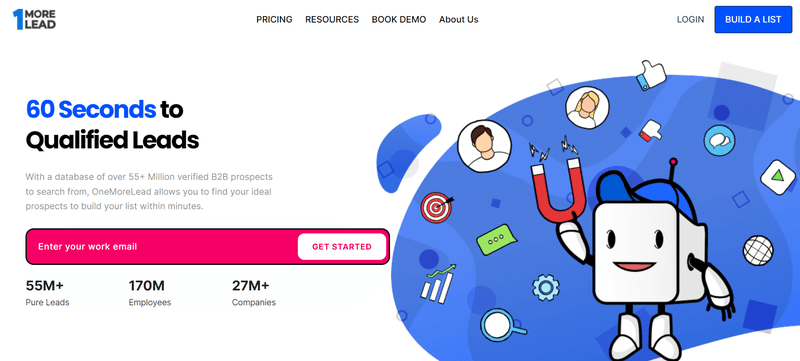 OneMoreLead simplifies the entire process by generating verified leads within only 60 seconds, so it cuts down the required time by half. With the email and client-based data analytics of OneMoreLead, you can attract leads to your website. Not just that, each lead prospect generated by the company comes with a guaranteed Credit back. Thus, with OneMoreLead, you do not run the risk of wasting time and energy, and each prospect is readily available to make a deal.
From planning to execution and handing over the key-metric data to the sales team, OneMoreLead does it all and more. Since your sales team gets access to the lead data, they can identify even accurate leads for your sales funnel. Not just that, their hyper-focused database and real-time verification allow you to make a better impression on your potential customers from the get-go.
BoldLeads
BoldLeads is popularly known as an all-encompassing platform for creating a brand image for you like a local expert in the market. This service can benefit Real Estate Agents mostly because their client base consists of local buyers and sellers.
BoldLeads consists of a fully functional CRM system that you can use to organize your new leads. With this Lead generation Company, you can not only purchase exclusive leads but get appropriate training to nurture each client. So even if you are new to Real Estate lead generation, you know how to provide customer support catered towards each client.
Unlike other Lead Generation Companies, BoldLeads create marketing ads that are tailored just for you. Moreover, it provides over 40+ landing pages and follow-up tools. So for each exclusive lead that the company generates, you can use these features to convert those leads into clients. However, you do have less control over the ad campaigns created by the company, and there is no low-cost option.
Market Leader
Market Leader is one of those Lead Generation Companies that guarantees lead every month so you can prioritize other sectors of your campaign. And rest assured that they will not be repeating the sale leads to you.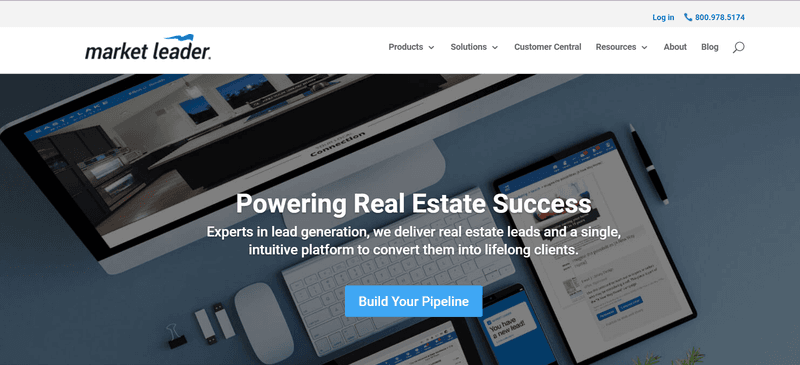 Market Leader works with different sites to provide you with both buyers and sellers. While it searches prospective sellers looking for brokers to upsell their property, on the other hand, it searches for buyers that are readily available and looking for home listings. With its CRM integration, this Lead generation Company can help provide you with customer data so that you take over with the nurturing and conversion process.
Moreover, Market Leader provides a user-friendly experience with its sign-up process. All that you have to do is to create a profile, customize your contacts, and adjust the pricing and alerts. That said, Market Leader is not cost-effective for larger teams considering that it does not offer some key analytics features and social media marketing for your company.
REDX
REDX is one of the affordable ones on this list that offers you different types of leads. In order to get started with REDX, Agents have to contact customer support and start right then.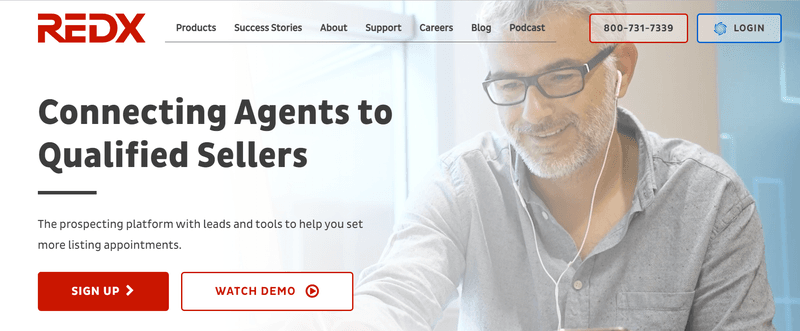 Unlike other Lead generation Companies, REDX works with an outbound system. In this process, the Brokers can provide a listing of the type of clients they want, and REDX will provide them with the key-metrics data.
From there, the Agents can work on the conversion process. So you only pay for the type of leads that you want. However, this can be a time-consuming strategy as well. Apart from that, just like BoldLeads, REDX also offers training and customer support which can further help you to convert and manage each client better.
Zillow Premier Agent
Zillow is a part of the Zillow Group, which is famously known for having the largest real estate lead generation website in the world. So, this company generates buyers directly from its system. In fact, Brokers pay the company to get featured on the company's pages.

The Live Connection feature offered by this company connects you directly to the leads by phone so that you can get started with the conversion process. Not just that, Zillow provides you with your own personalized website and CRM system. This feature can help you to attract more customers to your service and accurately measure each of those prospects.
However, when compared to other leading Lead Generation Companies, Zillow mainly provides buyers and lacks necessary follow-up features.
Google My Business
Just as you can tell, Google My Business is from Google. With this Lead Generation platform, you can have your profile appear on relevant search results and expand your reach.

The most prominent aspect of GMB is that the site is free. Thus, this can be a perfect starting point for any aspiring Real Estate lead generation Agent. In order to get started with this company, you have to sign up, create your profile, and add your niche.
GMB generates leads by showing your profile and relevant information offered as ads on different search results. However, GMB only offers its services to agents that have contact with customers.
Offrs
Offrs is the best option for Brokers searching for seller leads. On top of having a built-in CRM tool, it has an online home evaluation tool that allows you to both find and keep track of your lead prospects. In order to get started with Offrs, you have to schedule a 30-minute session and learn about the company, its procedures, features, and pricing issues.

With its proprietary predictive tool, Offrs analyzes the sellers' information and identifies the sellers that are readily available or going to be selling their house in the near future. So you have a steady stream of sellers available. However, you will have issues generating buyers to sell these houses to with this platform.
HubSpot
HubSpot is a CRM-based Lead Generation Company that offers a free plan. So, if you are looking for a budget-friendly option, this can be a good pick.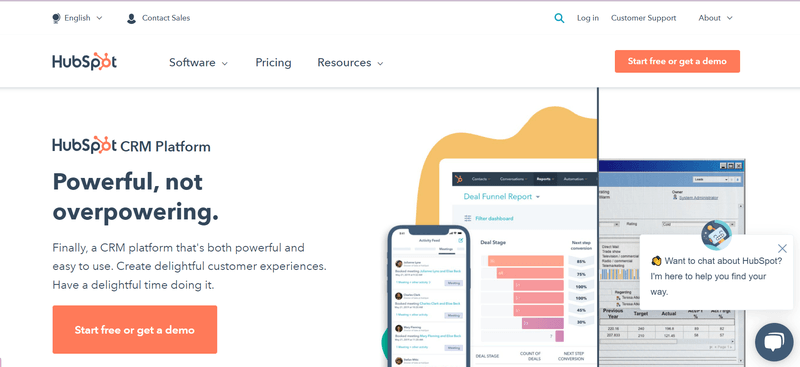 For starters, even the free CRM version of HubSpot has unlimited users and data. It comes with features such as email campaigns, SMS service, third-party integration, and much more that can help you attract customers to your business. Moreover, with its reporting feature, you can track the activities made by prospects.
That said, HubSpot did not specifically get designed for Real Estate Brokers, though many Agents tend to rely on their services.
Zoho CRM
Zoho is your go-to Lead Generation Company if you want to increase your social media reach and presence. It generates both buyer and seller leads for you with the help of social media and email. So, you can optimize conversion rates and fill out the sales pipeline faster.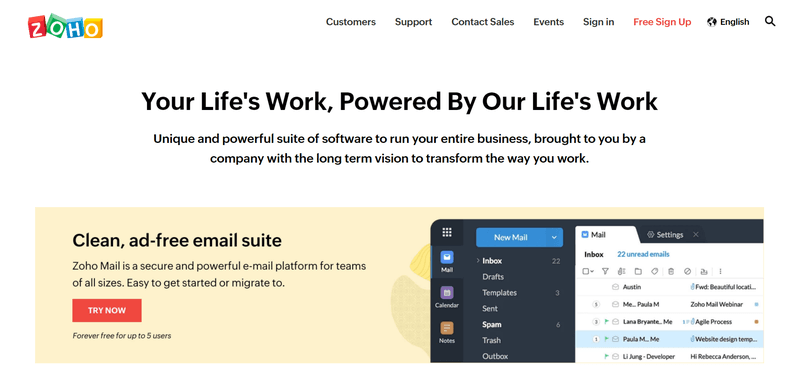 Zoho analyzes your sales cycles to understand the competition and provide you with the necessary training and customer support. It also offers a free trial, so you can first get started and decide if you want to continue. Apart from that, Zoho offers multiple support plans, management tools, and opportunities to attend webinars.
Real Geeks
Real Geeks is for Brokers who work with a team. This company advertises your business on search engines and social media pages and attracts more leads to your services. And unlike other companies, you have more control over the ads. And in addition to that, it offers an extended IDX platform.
With the help of you can disperse leads across your company which makes Real Geeks a good option for Brokerages. And do not get me wrong, you will be able to get use out of this platform if you are a single Agent, but you will miss out on some interesting features.
Wrapping Up
The process of selecting a Lead generation Company can be daunting, especially if you are not already familiar with the industry. Since there is no one-size-fits-all rule here, you need to research and understand which company works the best for the services you require.
Looking for a lead generation service to handle your real estate business? Get started with OneMoreLead today to hit your target leads!