Revenue marketing is one of the trends that have gained a lot of traction in recent years. But what does it really mean?
The road to real accomplishments typically starts with the right definitions. How do you define what you are doing in the best possible way when you are responsible for customer acquisition? You can say generating demand. But that completely cuts user needs from the equation.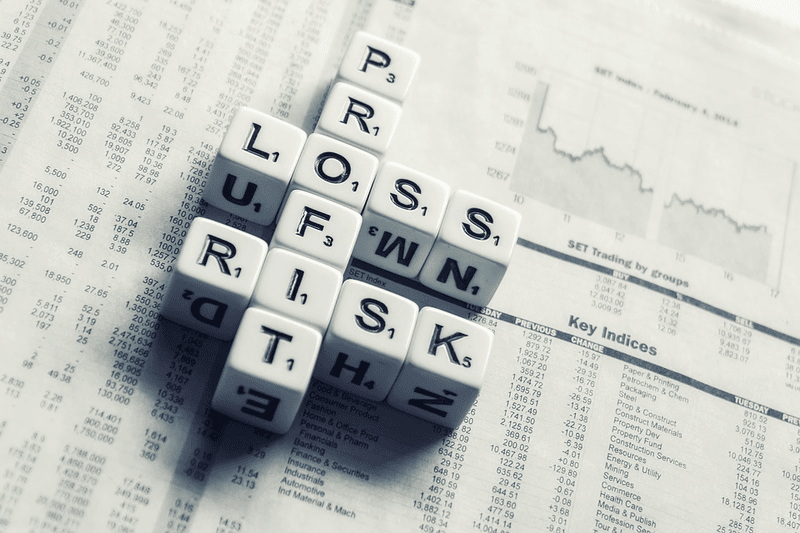 Growth marketing is a fairly popular notion, and although it does not involve the sales function, it is obviously the right pick for B2C organizations. Moreover, growth marketing might lead you on the route of one method without a consistent strategy if performed superficially.
This article will show you what revenue marketing is and why it's the proper approach for any B2B company. We will also show you how this notion helps you align sales and marketing.
Table of Content
TL;DR
Revenue marketing is basically a strategy to generate revenue through marketing and sales. This is a holistic marketing approach.
The paradigm shifted, and a lot of things changed in the last few years. In order to thrive in the market, we can not still follow the old marketing ideas and strategies. That's where revenue marketing slides in.
Through revenue marketing, sales understand the current state of a prospect, marketing understands how to improve the ROI by generating more revenue, and through direct communication, leads convert to sales quickly.
In order to create a great revenue marketing strategy, you need to follow some steps. You'll have to know your leads, align your marketing and sales, implement different campaigns, analyze and improve the strategy.
If you do all these in the right way, you're good to go. The main takeaway is that you can rely on a revenue marketing strategy if you are doing it right!
What Is Revenue Marketing?
Revenue marketing is a holistic marketing and sales strategy, which businesses use to drive revenue growth predictably.
When done successfully, revenue marketing aligns marketing and sales with this same goal by developing a continuing feedback loop involving sales and marketing.
Why Is Revenue Marketing Important In 2021?
In the days of the most conventional sales and marketing books, the sales and marketing in silos performed well enough. Marketing generated leads and converted them to sales for closing in the old paradigm.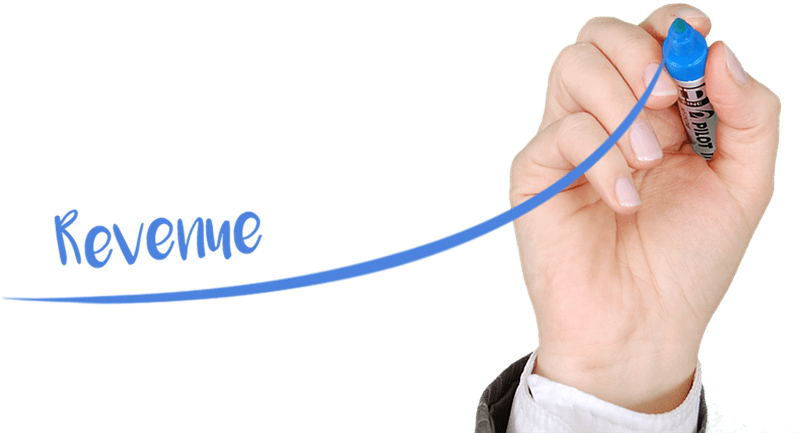 B2B purchases are more and more self-directed. Thus, marketing and sales must support clients throughout their whole lifecycle in a holistic, relevant, and useful approach.
The funnel is now changed!
Just to be clear—this is not to say that sales representatives should start to cold-call the leads atop the funnel. It means, instead, that you know what is going on in the whole funnel and can use it to your advantage.
Marketers can no longer regard it as "job done" when they have progressed to the stage of consideration or intent. Rather, they develop certainties that boost the full lifecycle and understand the best way to increase revenues by marketing channels, emails, and collaterals.
Key Advantages of Revenue Marketing
These are the three key ways in which revenue marketing appeals to all:
Sales understand which prospects are ready for sale and have the essential context for closing deals.
Marketing will find out, in addition to clicks or leads, which promotions, channels, and messages generate revenue to improve ROI.
The most appropriate communication is always sent to the consumer. They can progress through the funnel more quickly or speed up their decision to give up.
We trust that it's worth fighting for these advantages. However, according to B2B Marketing Trends, only around half of the marketers feel empowered to work on sales or to disclose their objectives.
When 100% of business buyers have migrated from conventional B2B buying cycles and only 50% of sales and marketing of the businesses are working together to serve the buyers of today, who do you think will win?
Four Steps to Create A Revenue Marketing Strategy
If in today's B2b market you're prepared to be one of the winning teams, then continue reading. It's time to look at how you can execute revenue marketing in your business.
Wanting to execute or implement a revenue marketing strategy doesn't necessarily mean that you will have to start from square one. It gives you the chance to assess your marketing and sales operations and ensure that they drive revenue growth effectively.
The revenue marketing approach has been broken down into a four-step process.
1. Understand Your Prospect
A deeper understanding of your buyer is the first aspect of any revenue marketing plan. This means objective evaluation of your demands and the buying cycle is mapped out.
You have to lift heavily to comprehend the customer's wants. You can set up extensive buyer personas or any kind of marketing research to map the demands and needs of the buyers. The "Job to Do" (JTBD) framework could be one you would like to consider lately.
The JTBD framework is fantastic since it encourages you to think of the most important thing that your customer needs to know: what they want to achieve. "What is the job to be done" in the JTBD jargon.
This signifies that the product or service helps the client achieve the job. That is, the buyer might "rent" your product or service to accomplish the task.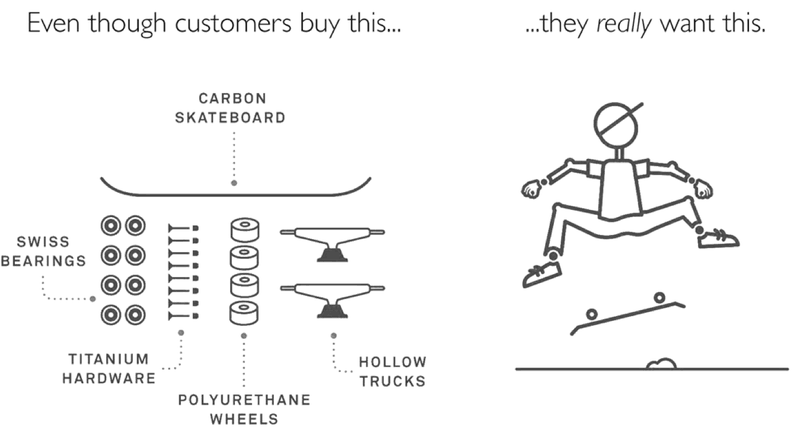 You need to analyze your buying cycle once you know your customer's needs or jobs.
The buying cycle represents the number of steps via which the customer purchases a product or service. To align your marketing and sales activities to assist their buying process, you must understand the cycle.
While the actual buying cycle for each organization seems distinct, the marketing and sales funnel can generally be seen as the framework for mapping the buying cycle. In the end, the details of the method your customer passes through the major buying stages are very significant to you. These are:
Awareness: Realizing that you have an issue
Consideration: Considering your alternatives
Making a Decision: Buying a solution
You may move forward with the following stage, armed with a comprehensive grasp of your buyer.
2. Marketing and Sales Alignment
Almost half of the professional sales and marketers say they are still not well aligned. Yes, even in 2021.
So, how can you align yourself?
Think about where you are and where you want to go today. Answering these questions below can help you understand what you need to work on to align marketing and sales:
Are marketers and salespeople aware of their ultimate objective? (Clue: It's generating revenue) Do they work towards it? If not, a series of team events or seminars may be organized to take this home.
Are the KPIs of each other known by the marketing and sales? Do they align themselves with their own KPIs? Otherwise, it can be a good opportunity to work together to develop KPIs and think about how the teams can support each other in maintaining the KPIs. Set and track joint KPIs even better.
Does data flow from sales to marketing conveniently? If not, design the required processes, data definitions, systems and implement the right tools to produce an ongoing feedback loop.
Indeed, research discovers that management buy-in, collaborative meetings, and shared KPIs connect with revenue growth.
3. Implement Collateral and Campaigns
This is the component with which your marketing staff should be comfortable.
The vital part here is that this step needs to be informed by steps; 1 and 2. Generally, you may make full use of insights you got from the sales and customers to construct successful marketing campaigns for your buyers.
Create and distribute your collateral and campaigns using the knowledge of sales and customers you got previously. For any and all stages of a buyer's journey, this means developing content and SEO, implementing automated e-mail marketing, PPC, and any other B2B marketing strategy that is appropriate for you.
4. Analyze and Enhance
Finally, examine your marketing efforts and measure the results. The results show what works and what needs to be improved.
You can follow two sorts of marketing metrics:
Strategic large-scale measurement of revenue to document your revenue and profit growth contribution;
Regular, tactical program metrics to provide an insight into the impact and sales-marketing alignment of your campaigns.
Some Final Revenue Marketing Tips
You may achieve consistently reliable revenue growth through revenue marketing. To start off, find out where your firm is now and ponder what you need to implement a revenue marketing strategy.
Here are some final recommendations to make your business' revenue marketing work.
1. Create a playbook for sales marketing involving both strategy and techniques
The playbook should direct the answers to the following questions:
How are the leads and campaigns generated?
What are the automation procedures for your CRM and marketing?
How are your data defined?
How do you deal with your sales?
Are you qualifying your leads and deciding who is most important? How?
What are the needed feedback and analysis approaches?
You must be adaptable and constantly developing your revenue marketing strategy. It is great if you experiment and document what works constantly. Continue trying new channels, fresh content, lead readiness indications, and reverse-engineering already closed leads sources and signals.
2. Choose the appropriate DNA tools to support the revenue marketing
Do not ignore the impact your technology stack will have on how you act. If your sales and marketing tools clash with each other and separate the two more than they unite, then there is a problem. There will be more friction.
Consider the following in order to find the correct tools:
Stats and metrics - which technologies can provide you the best picture of your success? Data sharing among all the tools and an overview of your measurements are critical to successful revenue marketing.
Integrations and automation - how can you operate together with your sales and marketing tools? Manual effort can only be fine in the early stages of your marketing cycle, but numerous handy automation tools for SMBs can assist you to level up.
3. All about people
None of the plans or techniques will work unless you have a team in line with your marketing objectives and equipped with the knowledge and expertise to push them forward.
For example, with organized communication and explicit objectives, Userlike has done this. Weekly calls are held between marketing leads and sales, two-week synergy meetings, attended by marketing, sales, and support professionals, and a quarterly business evening for the whole company.
Help Scout maintains its sales, marketing, and support in line with common KPIs and a unique North Star: customer experience. They have established a culture of collaborative learning, in which the groups focus on how numbers increase or fall in relation to any alterations.
The KPIs of Livestorm are connected to their funnel and each has an "owner." They also emphasize the significance of data exchange, (over)communications, and a shared goals culture to keep sales and marketing synchronous.
Wrapping It Up
In conclusion, you can keep your people in tune in a number of ways. The important thing is to identify what works for you and establish a revenue marketing-driven workforce.
Want to find the right B2B prospects to drive your revenue marketing efforts? Book a demo with OneMoreLead today!