Attracting inbound leads is the dream of every company.
It represents a constant flow of prospects coming directly to you, signing up and entering your sales funnel to make them long-term, loyal customers.
The inbound leads of an organization can serve as an effective forecast and a measure of its performance beyond just its sales. By analyzing an inbound lead flow, you can see how many deals you can expect each month, what kind of company you're attracting, and how much revenue you can anticipate.
Achieving a sufficient inbound sales lead generation to make your marketing campaigns profitable can sometimes feel impossible.
This article provides 10 tried-and-true ways to attract and convert inbound leads. As soon as you master them, they will keep working without constant maintenance on your part.
Table of Contents
TLDR
Inbound leads come to you directly or through referrals.
Inbound marketing aims for visitors to discover your business through search engines or social media, then convert them to leads and customers.
To generate sales leads for your business, you should use inbound lead generation strategies.
What are Inbound Leads?
The term 'inbound' refers to people coming to you. Inbound leads are those who reach your company via a search engine, a social media post, or another marketing campaign. No matter how inbound leads enter your lead funnel, the important thing to keep in mind is that they do so independently. That is, they are not a direct result of your outreach efforts.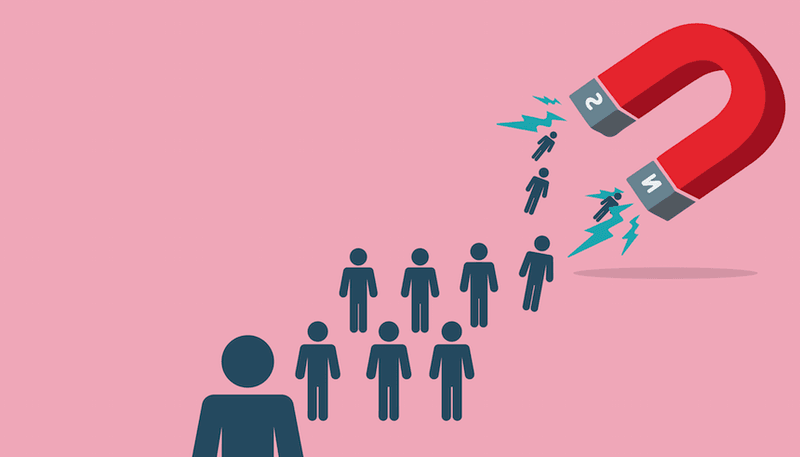 Your website needs to be promoted strategically, and your campaigns need to be effective to attract these leads. Social media and search engine marketing play a significant role in generating inbound leads for your company. Referrals can also lead to inbound leads.
As part of the lead generation process, inbound leads give the customer more control over the decision-making process. The desire to learn more about you is required to convert them into leads and, eventually, customers.
Inbound Leads: Why They Are Important?
A sales lead is a potential customer of your business. Prospects are turned into leads once you determine their level of interest and suitability as customers.
Typical inbound leads cost 61% less than an outbound lead. A steady stream of inbound leads can be created by using inbound marketing methods. Utilize the inbound lead generation strategies below to generate sales leads for your business.
10 Strategies for Effective Inbound Lead Generation
The following are ten of the most effective inbound lead generation tactics to generate a loyal audience.
Search Engine Optimization (SEO)
Business owners confuse search engine optimization with paid advertising such as Google Adwords and Facebook ads. Search engine optimization lets your website receive organic web traffic for free. The goal of SEO is to optimize the structure and content of your website and receive relevant external links. With a perfectly optimized website and content, search engines will be able to properly identify and index your website, allowing you to appear in search engine results pages (SERPs) at no charge.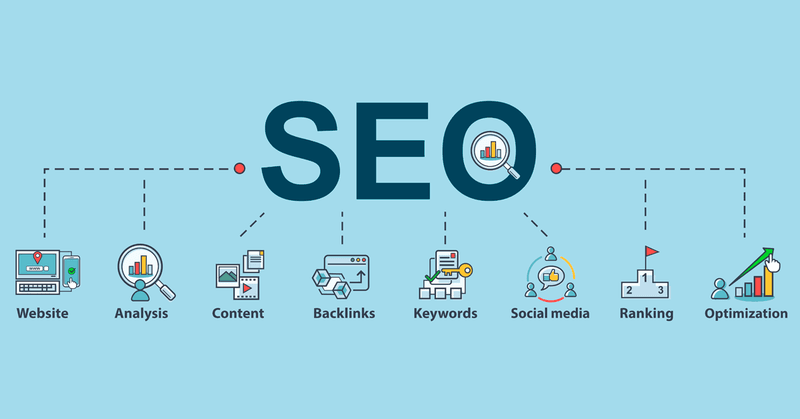 SEO plays a crucial role in your inbound marketing strategy since it helps you be found online. In addition, the technical aspects of optimizing your content can make a massive difference to the success of your campaign.
Utilize Social Media Properly
Social media is where your audience is. Therefore, the use of social media networks that are relevant to your services will help you reach those most likely to purchase from you.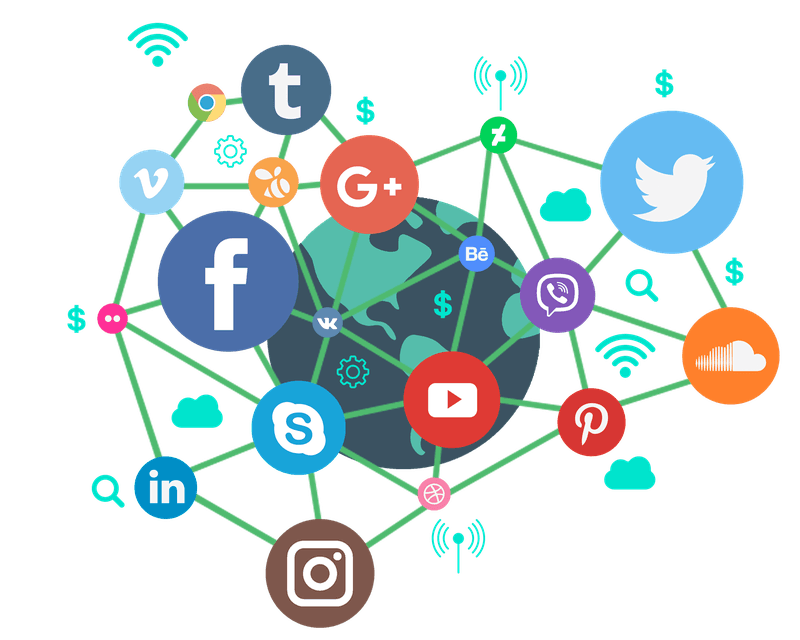 Getting your followers involved is vital to optimizing social media and driving traffic to your website. Through social media platforms, users can share videos, photos, links, and other content in various ways. Take full advantage of the sharing capacity offered by these platforms by asking questions, collecting opinions, and organizing creative campaigns.
If you want to market to people based on their interests, Facebook is a valuable tool. Your marketing can be tailored to people based on their behaviour and shopping patterns, and you can create your advertisements based on a variety of interests: those who like to travel, those who like to watch sitcoms, etc.
Twitter helps you build a following, so you can target people whose interests are similar to yours. Twitter's Lead generation cards, which generate leads with two clicks, are a similar solution. These appear as tweets at first, but when you click on them, they expand into a card with an offer or a sign-up form that automatically fills in the user's name, email address, and Twitter handle.
LinkedIn is an excellent tool for targeting employees and companies. The type of viewers you want can be specified when your ad is published based on the industry they work in, their role and seniority, and where they work. Content helps you connect with prospects who align with your business goals.
Instagram is a highly visual platform. Be sure to include high-quality and exciting images, relevant hashtags, and professional visuals for your social media posts. Don't forget to be fun while being professional.
Informative Articles and Blog Posts
Establishing your expertise with a blog post or article is an excellent way to gain recognition and entice inbound leads. You should address your knowledge and how people can benefit from it. Start by providing ways to enhance efficiency, reduce costs, boost sales, increase productivity, expand businesses among the endless topics.
Expertise is visible when it is written. You can show people how knowledgeable you are as they read what you write. By reading and learning more about what you have to offer, the reader will turn to you for additional information or buy your products.
Using blogging as part of a content marketing strategy can increase traffic to your website and generate leads. When you use content marketing as a lead generation tool, you can drive traffic to your landing page, which leads to a higher conversion rate.
A strong call to action might encourage people to explore your website, make an immediate purchase, or do whatever you want them to do.
The following are some places where you can publish articles and blog posts:
Blog or website of your own
Website or blog page for your business
Facebook, Twitter, and LinkedIn
Blogs written by individuals, corporations, and industries
Blogs and articles posted on websites related to a particular industry
The websites of your customers
Blogs and articles can also be published in an email newsletter. By doing this, you can also build relationships with your customers.
Email Marketing Automation
All lead generation techniques require you to store the lead's email address to add them to your mailing list. Once they're on your mailing list, you can continue the process with an email marketing campaign.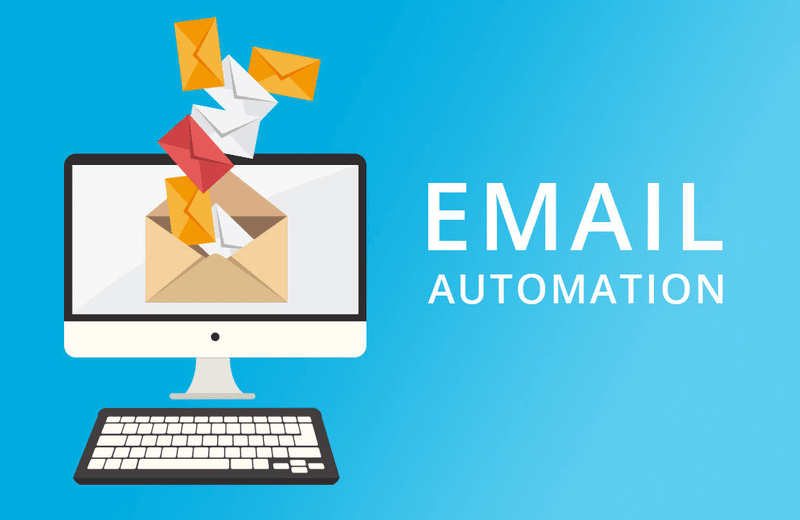 Make sure the CTA includes a way to collect an email address for your customer database or email list. Make sure your website includes a form that encourages people to sign up. Create a lead magnet (e.g., a guide or webinar) that requires leads' email addresses in exchange for free, high-value content.
Email marketing automation simplifies and improves this process. Automating the entire inbound lead generation process is possible by segmenting leads, creating emails that match specific triggers and actions, and sending automated emails.
Remember that email marketing is not merely about promoting your goods and services. Providing value for your subscribers should be your number one priority. Their inbox asks you to prove your worth before you can get in. You must prove your worth!
You can convert leads into customers by reaching the right leads with the right message at the right time.
Landing Pages
A landing page is a page that is visited for a specific purpose. In addition to serving a variety of functions, landing pages are also used for capturing leads through forms, offers, and other means. Driving traffic to your landing pages, improving your SEO, and building your brand can benefit you greatly. It can also be used in conjunction with an effective PPC campaign. Landing pages are an important source of leads for B2B companies.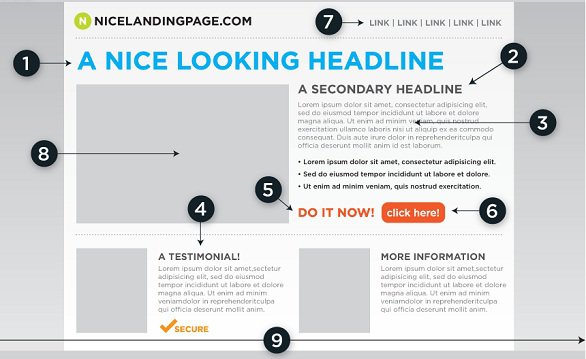 Nearly 68% of businesses use them. Website landing pages encourage potential inbound leads to take action by directing them to a product, service, or offer. Conversions and customer relationships can be built by creating effective and well-designed landing pages.
Webinars
Who wouldn't appreciate being able to learn something new from their desk at no cost? Webinars are a highly effective way of learning. A person signing up for your webinar already has a good opinion of you or your company. You may be able to leverage this over time, so they become loyal customers since they have an innate interest in what you do.
A webinar that feels like a boring lecture will not be well received. So how do you keep your audiences engaged? You can do so by making it interactive, entertaining, and innovative. Webinars geared toward generating leads are typically offered for free. The advantage is that the registration process lets you gather basic information about attendees.
Layout and Design for a Website
Your business website serves as a representation of your company. Customers are likely to have their first encounter with your business through your website. When it comes to purchasing products or availing of services, customers pay close attention to website design.
The quality of your website will influence the value of your business. The likelihood of getting more customers is greater with a professionally designed website than a poorly designed one.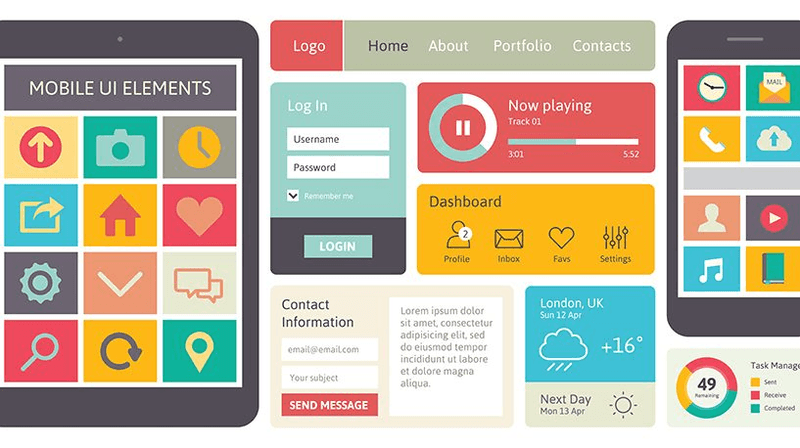 You need a simple yet appealing website layout. You can directly correlate revenue from a website with the amount of traffic it receives. In other words, the more traffic the better.
Beyond attracting visitors, it is necessary to engage them from the beginning. A solid web content strategy is crucial to converting prospects into leads, capturing contact information, and capturing their interest. In this way, visitors are prevented from leaving a website without checking out the services or products offered there.
In addition to that, engaging website visitors with live chat can improve their experience tremendously. Live chat is a cost-effective way to generate more sales, convert visitors into potential customers, and subsequently gain loyal customers.
It provides no value or benefits for users since they aren't interacting with a website. So, building an online presence starts with developing a strong website.
Content Marketing
Inbound lead generation should be driven by content marketing. You will attract a steady stream of quality visitors to your website by writing valuable content that enlightens, informs, and delights prospects.
You need to make your content stand out in a world of content. Content marketing is filled with fluff and filler. Therefore, in order to succeed in content marketing, you need to ensure your content actually offers value to your audience or solves a real problem for them.
Inbound leads are retained and converted by content marketing. The content must be fresh and relevant in order for leads to convert into sales. For example, increased traffic to a website can be attributed to blogs that provide consistent, quality content.
Depending on the circumstances, it may be necessary to create content in multiple forms in order to appeal to your buyer personas. In this case, ensure that your leads are guided through the sales funnel in an effective manner. Further, content marketing enables you to position your brand as a thought leader in your field and convince customers that the solutions you offer are genuinely worthwhile.
Retargeting ads
Retargeting can be easily integrated into your inbound marketing strategy since it is simply lead nurturing on external channels. It tracks visitors' actions on your website through cookies. Once they leave your website, you can entice them back by sending them targeted ads on competing sites, so they will revisit your site in the hope of becoming a customer. This is the point at which relevant, quality content is essential since, without it, visitors will be redirected to a page offering no value.
Retargeting offers the advantage of delivering relevant content to visitors who are aware of your brand and what you are selling. This visitor is likely to be a highly qualified lead, as they have shown interest in your content.
Producing a Video for a Product
The majority of us are visual learners. Therefore, it is recommended to design your content in a way that appeals to the majority to achieve the best results.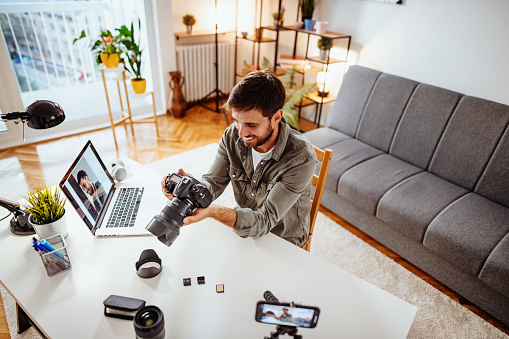 The power of product videos cannot be overstated. It is estimated that product demonstration videos increase the conversion rate by 30%. Providing a peek at behind-scenes processes and activities can help build trust between your target audience and your brand. The video can have the most significant effect when displayed on the landing page.
Including eye-catching videos on your website is a beautiful way to create informative, entertaining, and educational content.
Wrapping Up
Inbound marketing is an effective method for targeting audiences who are looking for what your company offers. The strategies mentioned above will help you attract inbound leads and receive more qualified leads, obtain a better ROI, and deliver quality content that is helpful for your visitors.
For a B2B business, you should not have to deal with a complex inbound lead generation process. You can streamline the prospecting process through OneMoreLead, which can reduce your sales prospecting time.
When you use the tips above along with OneMoreLead, you will be on your way to success.
So what are you waiting for? Get started generating leads today and start driving revenue!