Social media sites have become increasingly popular among people of all ages due to their easy accessibility and connectivity. In the past, people used social media to communicate with their family and friends but now they are not just limited to communicating. Whether it's networking or finding career opportunities or even lead generation, everything can be done using this platform.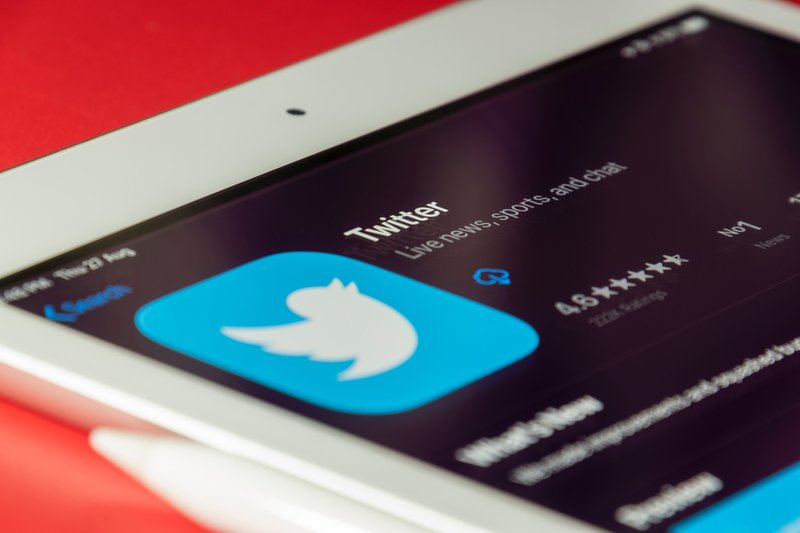 Twitter, having around 211 million daily users can be a great medium to generate leads and promote businesses. Some people doubt if it's worth investing time on Twitter for lead generation or not. But in reality, most people ask for recommendations or look for reviews before purchasing services or products on social media sites like Twitter. That's why whether your company provides business-to-business (B2B) or business-to-consumer (B2C) services, it is effective to use Twitter as a lead generation tool to grow business.
Now the question is how can a social media site like Twitter can generate leads? There are plenty of ways to do so. Here are 10 effective ways that you can apply to promote your company and generate leads.
TL;DR
People now use Twitter not only for communicating with others but also for promoting their services and generating leads.
Ads are the first thing that comes up on everyone's mind while doing promotions and Twitter has many options to promote using ads.
Hashtags are very popular on Twitter. That's why try to add at least one trending hashtag to your tweet.
DM your followers to give them ideas about your business to make them leads.
Use the search and advanced search options to find the recommendation post of different users. Then you can suggest to them your service by retweeting.
The tweet for promotion should be optimized, informative and precise.
10 Brilliant Tips To Turn Twitter Into A Lead Generation Software
Promote With Twitter Ads
Ads can be a useful medium if you want to promote your company or specific products. There are several ways to promote your business through ads.
Promoted Tweets is a way where you can display your content to people who are not even following you. The difference between regular tweets and promoted tweets is that promoted tweets are not limited to the people who are following you. The tweet can be retweeted and commented as usual but users will know it is a promoted tweet.
You can add videos to your promoted tweets and if it is less than 60 seconds, the video loops. As promoted ads give you extra features to show your content to targeted users, you need to pay some charge to use this feature.
If promoting every single content seems complicated to you, you can boost your entire brand using Twitter. Paid brand promotion lets your target users see your account as a suggestion to follow.
If you are worried about why they would follow you. Don't worry about it. If your service or product holds their interest, they will definitely follow and will become your lead.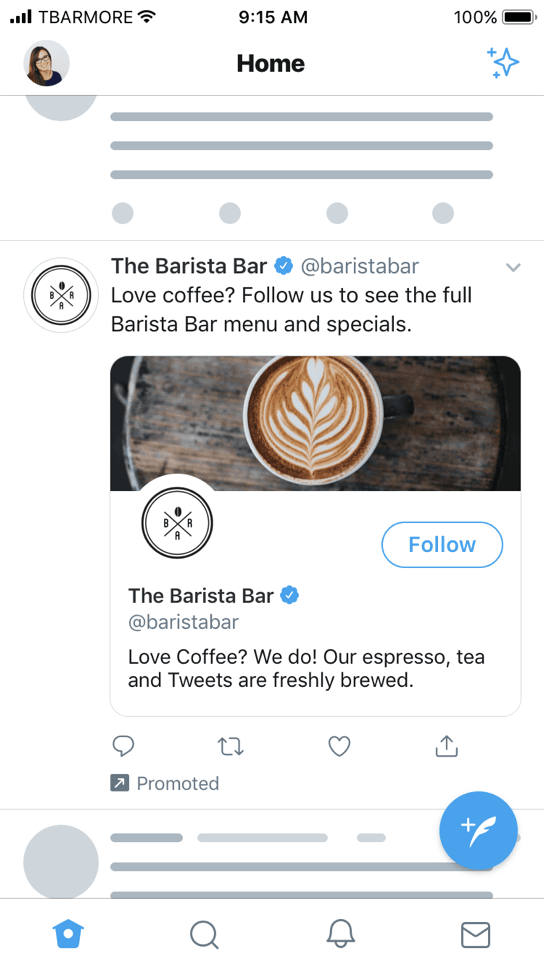 However, if you are confused about Twitter advertising and the payment, Twitter has an Automatic Promote Mode. It helps to promote Tweets and the brand's profile that will reach an additional 30,000 people by just paying a fixed amount.
The more people will notice your brand, the more will they start to trust it. In this mode, the first ten posts tweeted by your brand daily are automatically added to the promote mode and they get more reach than usual.
Lead Generation Using Trending Hashtags
Twitter has an amazing feature that shows trending topics. Trending topics are the popular topics and the trending hashtags. It creates an opportunity to show your brand to the leads.
Your leads may not be following your company's profile or don't even know about it. It is your responsibility to let them know you. In order to do that you can use trending hashtags. Whenever you are posting something add one relevant trending hashtag with your other hashtags. This will help them to see your tweet first when they will search for any services that are relevant to your service.
You can even know customers' interests and opinions by analyzing their Twitter activities and their hashtags. Moreover, you can learn about recent trends and what your customers are thinking. So other than generating more leads, you will know how you can improve your service.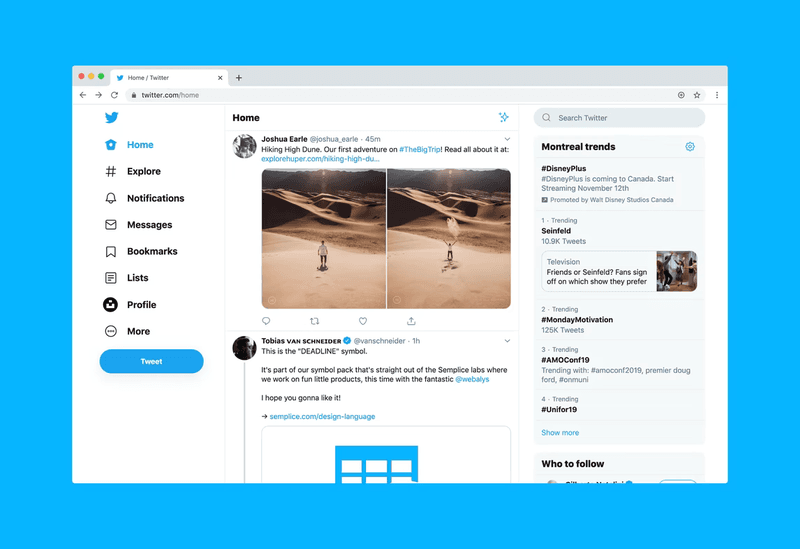 Send DMs To The Followers
This can be both useful and irritating to the users but as a marketer, you should look at the bright side in this case. Whenever someone follows your brand, thank them through direct messages and provide information about what you have to offer. Provide them with an informative but not lengthy message that will summarize what your company is about and what your services are.
This is a very useful lead generation strategy but many companies avoid it as they think this will take time. However, this helps to directly communicate with the followers and draw their attention to become one of your leads.
This way of contacting the recipients gives them time to think and research on their own and reply to you if needed.
Create Videos
Videos are a great way that grab attention more effectively. Think of an example where you have to read a blog or watch a video about a product. What will you choose? Most people will choose to watch the video as it is less boring and more understandable. Moreover, it can cover a lot of important perspectives in less time. That's why most buyers watch videos before making a purchase.
Even, sometimes these videos attract them to make purchases. In order to draw the attention of more buyers, keep the videos short and informative so that viewers don't get bored and share them on Twitter.
Search For Tweets Asking For Recommendations
People often look for recommendations on social media sites like Twitter before buying products. It can be a good chance to generate leads by searching who are asking for recommendations. There are many ways to do so.
The first way to do it is simply to search with the keyword "recommendation" for your specific product or service. This will show the results of the tweets of people who were asking for recommendations for a specific product or service. Then you can suggest your service as a comment. For instance, if your company sells furniture, search for the users who are looking for furniture recommendations.
Searching for recommendations for your specific service can be a way to generate leads but not everyone asks for recommendations like that. So you need to adopt every strategy possible.
There might be many people who are asking for recommendations or have bought products that are complementary to your service.
This point might sound confusing to you. So let's explain it with an example. Search for a product that is complementary to your product or service. For instance, if you are selling furniture, look for someone who has bought a TV. Suggest to them that they could buy new sofas to watch the TV.
Give recommendations of your service or product to their tweet so that they can become your lead.
Advanced Search Feature
Advanced search is an effective feature that helps to search with more keywords. More importantly, it is more precise than a normal search. It works more effectively as there are many options to fill up like-you can add the exact phrases that you want to include or the phrase that you don't want to include and many more.
If you use this option properly, it can help to find a lot of potential leads that you could possibly turn into customers.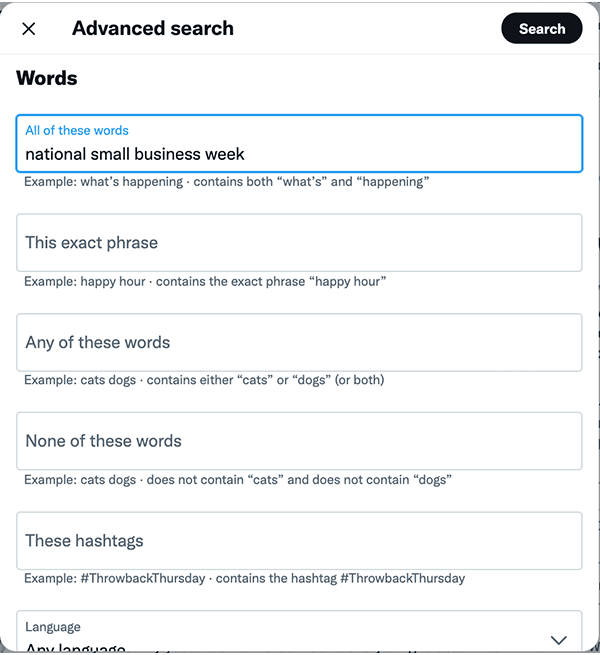 Pin Your Tweet
You might not want to miss any opportunity to get more leads. That's why you should try to update your company page as frequently as possible. It will attract more leads to investigate more on your brand. While doing so, pin your recent or important tweets or campaigns or links where visitors can find them easily.
It is necessary to pin the important tweets as users will not take the trouble to find them. So keep them where audiences can find them easily.
Promote With Lead Generation Card
You may have guessed what this feature is about by its name? Yes, its sole purpose is lead generation.
There are millions of tweets sent every day which means it's hard for businesses to find the tweets that are useful to them. Lead generation cards can help to solve this problem.
Lead generation cards are dedicated to the promotion and can be signed up with just one click. There are steps to use it. At first, you need to set up the lead tracking system, then you need to create your lead generation card, design your card and configure it with advanced settings.
The process of generating leads, itself is a very difficult task so it is worth doing the above steps to get more leads.
Understand Who Are Your Leads
It will be a waste if you randomly suggest people to use your service or product. Before you start your search for leads, try to find who are your audiences. Without knowing your audiences, you can't make them leads as it will be a waste of time. Use Twitter Analytics to find the information of the audiences to promote your brand more effectively. Twitter Analytics is an in-built feature so you don't need to work hard on it. So just invest your time in research and find potential leads whom you can make customers in the future.
Write A Proper Tweet
You must be wondering why this easy task is included in the ways of lead generation. It's because it is the first thing we need to ensure before anything else.
You might have applied the best strategies to reach your leads but if your tweet or content does not engage, they will scroll down to the next one. That's why make sure to write a tweet that is informative yet engaging.
Here's a list of points that you need to keep in mind while writing tweets on Twitter-
Customers want engaging and simple tweets so while writing them companies have to keep these in mind.
Tweets should be optimized for search engines. This will ensure that the tweets will be recommended when the user is searching for similar types of services or products.
Each tweet should be on a unique topic. It is a bad practice to include several services in one tweet.
Including viral topics or recent trends is a good idea to keep engaging the customers so use two or three hashtags with the tweets.
Final Words
In order to stay in the market, companies need to adopt every lead generation strategy possible. Moreover, they need to continuously connect with them in different ways and convince them to become their leads.
Twitter is one of the widely used social media sites that can be a great medium to do so. That's why every company should use Twitter as lead generation software if they want to stay in the market.
Looking for a reliable solution for lead generation? Don't worry! OneMoreLead can help you build the email database for your business. With a database of over 40 million verified B2B prospects, OneMoreLead can identify clients and businesses that are relevant to you.
So, what are you holding out for? Get started for free and ace your B2B lead generation!
.