Whether you sell to consumers or businesses, you would be losing potential leads each day if you're not utilizing any lead generation software. Automated lead generation software can do many wonders to leverage your presence in this highly competitive market.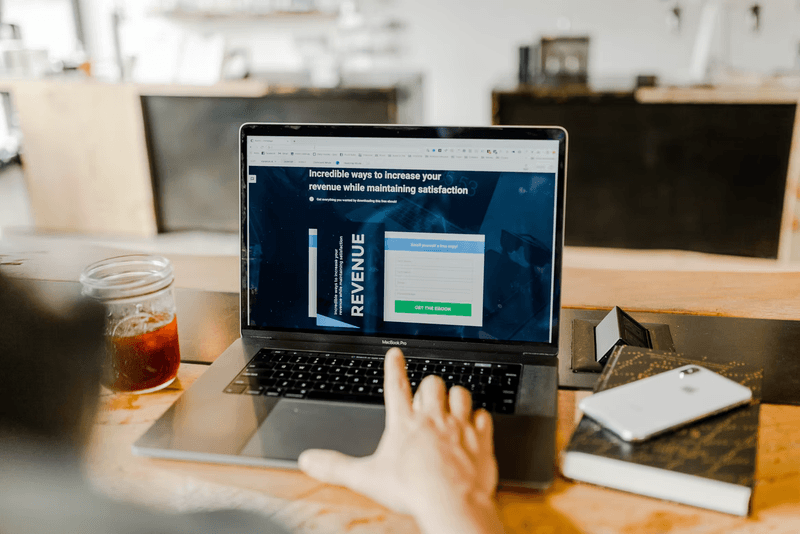 For a business to develop, lead generation needs efficient strategies and channels. No matter how much effort you put, you need more and more leads to grow your business. Automated lead generation software can optimize how you generate leads; your business growth will suffer without it.
B2B or B2C marketers are constantly building strategies to acquire automated leads. Your automated lead generation process will provide you with a consistent stream of qualified leads. In addition, the more you automate your lead generation process, the more efficient your sales funnel will become.
This article will help you identify why your business needs automated lead generation software and the best ways to achieve it.
Table Of Contents
TL;DR
Lead Generation is one of the most crucial aspects of any B2B business. Automated Lead generation software is a tool that assists you in automatically generating and collecting leads from specific channels and also routing the collected information to sales or marketing teams for conversion.
There is various automated software available that focuses on different areas in lead generation.
Some tools can extract insights about leads from your marketing and sales data. Some tools use that information to inform you more about your prospects and customers. Others use it to find new opportunities or recommend which existing leads to pursue next.
What Is Lead Generation Software?
Lead generation is the process of attracting potential customers into your sales pipeline so that you can engage them, tell them about your products and services, and proceed them through the channel.
This software can also make it simple to segment and target the appropriate leads based on demographics, marketing channel, or use case.
This process is divided into two categories. First, outbound lead generation methods include direct mail, email marketing, and cold calling. On the other hand, PPC, content marketing, and SEO are all methods of generating inbound leads.
What Is Automated Lead Generation?
Automated Lead Generation uses software to automate some aspects of your lead generation and marketing process. It enables your company to produce better results for lead generation and nurturing without the time investment required for traditional outreach and sales.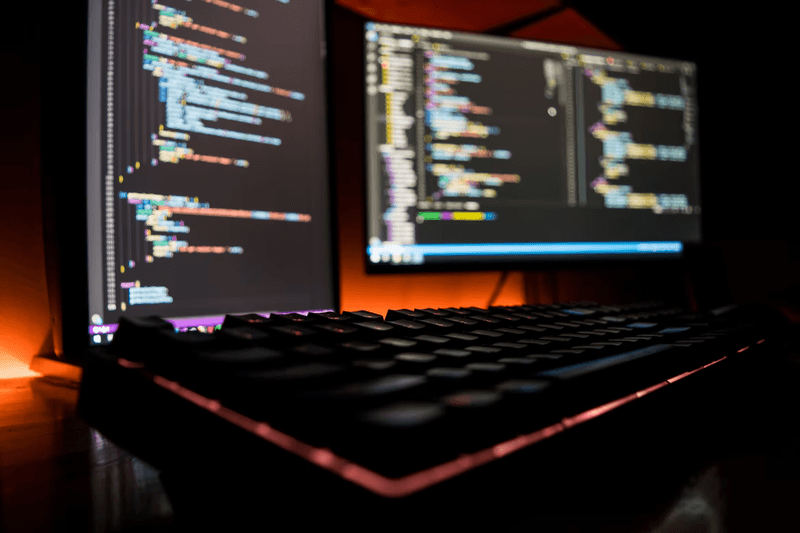 This will provide a consistent flow of potential leads into your marketing. The advantages of this approach include a consistent flow of sales leads and increased sales productivity.
An automated lead generation software can help you in the following:
First, convert traffic to leads on your website.
Convert engagements on social media into leads.
Easy to implement.
Compatible with your other marketing and sales tools.
Why Should You Use An Automated Lead Generation Software?
Your sales and marketing team can't do the repetitive tasks all day. You hired them to help you generate more leads for your company and achieve your growth goals.
You can keep your pipeline full without resorting to repetitive tasks by automating parts of your sales and marketing process.
Thus, with automated lead generation software, your team can focus on high-impact tasks such as closing deals and investing in new strategies to accelerate your growth.
Let's look at the benefits of automated lead generation software:
Ensure increased efficiency
Help you prioritize your prospects
Maintain regular connections with customers
Nurture your prospects better
Keep track of your progress
Enable you to close the sales faster
What Are The Types Of Automated Lead Generation Software?
By now, you already know how automated lead generation software can streamline your sales funnel. Below, we will be discussing five types of automated lead software with examples to help you choose according to your requirements.
Customer Analytics And Data Collection Focused
Now, let's look at customer data collection and analytics automation tools to see how they can help you automate processes and collect data more easily.
OneMoreLead
OneMoreLead can offer you the ultimate lead generation process with its automated email service and customer-focused data analytics. Having a B2B database of over 40 million verified B2B prospects, OneMoreLead can identify clients that are relevant to you.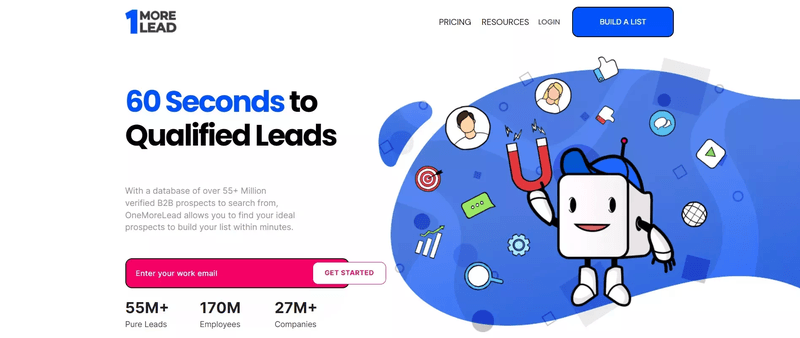 OneMoreLead enables filtering data for prospects that can facilitate your communication with clients so you can promote your business to them. It has real-time verification, and seamless prospect lists integration.
Pricing plans of OneMoreLead are convenient, including three sections. Thus, if you are a small business owner, you can select the plan as per your requirements and budget to speed up your sales growth.
Hotjar
Hotjar analyzes potential customers' site and/or promotional landing page behavior in real-time. It accomplishes this by generating heatmaps that visually represent where prospects click, move, and scroll on your site, thereby providing a clear picture of your behavior analytics.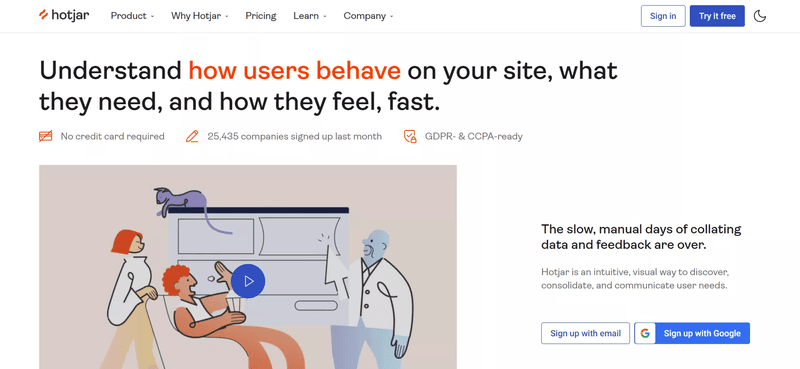 It also includes customer surveys and real-time feedback gathering tools that you can use to improve the flow and branding of your website in order to convert potential leads into customers.
Leedfeeder
Leadfeeder is a B2B automated lead generation software that uses Google Analytics to display companies that visit your website. It enriches your CRM data with visit details and enables your teams to use the same data across the board. Increase the number of leads who have expressed an interest in your services.
Qualaroo
Qualaroo is a powerful customer feedback tool that allows you to collect customer insights that are ten times more valuable than email surveys. Its proprietary pop-up surveys, known as Nudges, enable you to ask the right questions to your users at the right time. You can save time when creating web, in-app, and link surveys by using ready-made nudge templates.
Email Marketing Focused
Email marketing remains one of the most lucrative marketing channels. You must consistently build your email list and target it with the appropriate message.
Let's take a look at three lead generation tools that can help you boost your email marketing lead generation efforts.
AeroLeads
AeroLeads is a powerful web-based Prospect Generation Software that not only finds relevant prospects but also obtains their contact information. All data can be saved in your account, exported, and transferred to other sites such as SalesForce, Zapier, HubSpot, Mailchimp, and so on.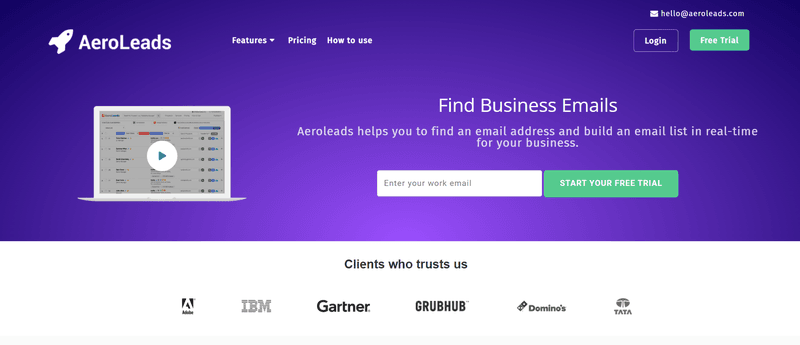 It is a robust Prospecting and Sales Intelligence software that integrates with sites such as LinkedIn, Crunchbase, and AngelList, as well as allowing you to upload your own lists.
ConvertKit
ConvertKit is an email marketing and lead generation platform that allows you to send automated email campaigns to your subscribers and customers. It also allows you to create simple landing pages and forms for collecting email addresses.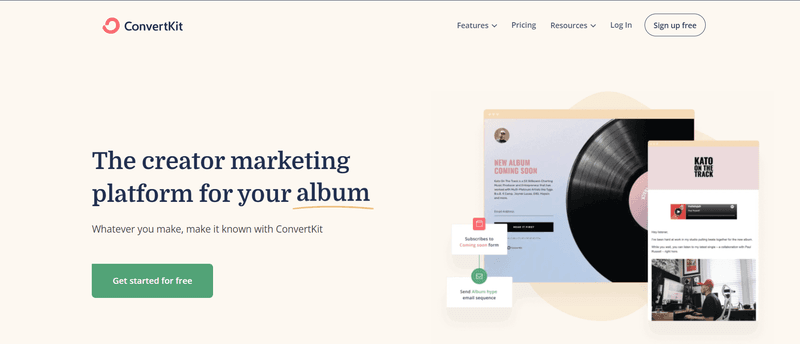 Mailshake
Mailshake is a sales engagement platform designed for modern sales teams. Send personalized cold emails at scale and assign tasks to engage with prospects via phone and social media, all from a single dashboard and in a single sequence.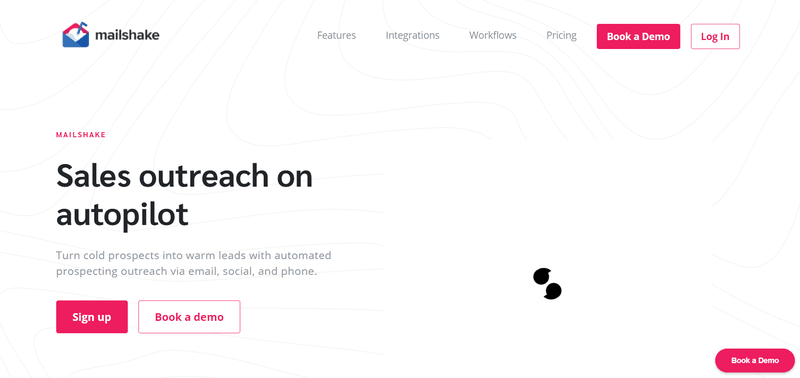 Mailshake will fit perfectly within your sales tech stack, with native integrations to top salesforce and Pipedrive and 3rd party integrations to thousands of apps.
PPC Marketing Focused
Here are some tools that will help with your PPC efficiently.
Google Ads Editor
Google Ads Editor is a free app that allows Google Ads advertisers to make bulk changes to their PPC campaigns while they are offline. Although it is not completely automated, it does allow you to streamline and manage your PPC marketing.
It allows you to manage, edit, and view multiple accounts at the same time, making it easier to manage your Google PPC campaigns.
Optmyzr
Optmyzr can manage PPC ads more effectively at scale with recommendations for optimizations you can apply with a single click. Manage Google Ads, Microsoft Ads, and Amazon Ads ads, bids, budgets, keywords, and more. Create and manage shopping ads based on your merchant feed. Custom workflows are also automated.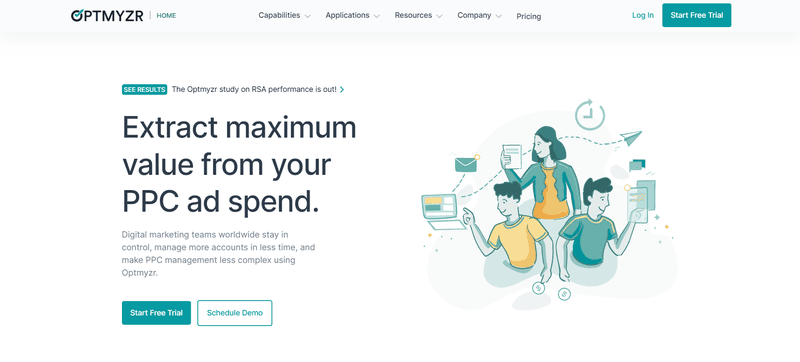 Traffic Booster
Traffic Booster is a good Optmyzer alternative for more PPC automation. It is designed for eCommerce retailers and handles all aspects of your PPC marketing, automating the entire PPC lead generation process. It creates, manages, and optimizes campaigns for peak performance and optimal ROIs.
Landing Page Focused
Let's look at some landing page focused automated lead generation software:
Leadpages
Leadpages makes it easy for small businesses to create landing pages, pop-ups, and alert bars. It collects leads while also automatically routing them through CRM and other tools. Leadpages helps you grow your email list by providing built-in opt-in offers, instant digital file delivery, and conversion-optimized content with real-time tracking.
Instapage
Instapage is a lead generation tool that lets you create custom landing pages for all of your digital advertising campaigns. It has been used to create over four million landing pages to date.
Instapage enables you to create personalized landing pages that adhere to your brand's guidelines. The landing pages are also mobile-friendly and AMP-optimized.
RightMessage
RightMessage generates onsite CTAs based on specific user behavior on your website. It ensures that users' experiences on business websites and landing pages are as personalized as possible by analyzing site visitors to determine who they are, what they do, and what they are looking for.
Customer Communication Focused
Let's look at the tools that facilitate your communication with the targeted prospects:
Intercom
Intercom is a platform for customer communications. It allows you to improve customer relationships by providing personalized, messenger-based experiences throughout the customer journey. It enables teams to manage all customer interactions from a single dashboard and personalize communications using customer data.
Drift
Drift is a one-of-a-kind platform that combines Conversational Marketing and Conversational Sales to help businesses grow revenue and customer lifetime value more quickly. It is used by over 50,000 businesses to align sales and marketing on a single platform to deliver a unified customer experience in which people are free to speak with a business at any time, on their terms.
Recart
Recart is an automated lead generation software that allows you to send broadcasts or personalized notifications directly through Messenger. It also includes automated sequences that are triggered based on how a user interacts with your page. As a result, each recipient receives a more personalized communication. Recart also gives you the option of offering a customer chat feature directly through Facebook Messenger.
SEO Automation Focused
Let's look at the tools that help in SEO automation for your business:
Semrush
Semrush is an all-in-one platform for marketers to manage SEO, content marketing, competitor research, PPC, and social media marketing. They provide a variety of tools for SEO automation (such as rank tracking, on-page SEO, and competitor SEO analysis) to streamline searches and drive more qualified prospects to your website.
Ahrefs
SEOs and marketing professionals all over the world rely on Ahrefs as the ultimate SEO toolset, powered by industry-leading data. Ahrefs crawls the web, stores massive amounts of data, and makes it easily accessible via a straightforward user interface. Keyword research, link building, content marketing, competitive research, website audits, and rank tracking can all benefit from the data.
Ubersuggest
Ubersuggest, created by Neil Patel, allows users to reverse engineer their competitors' SEO and content marketing strategies. It is an SEO tool that is designed to streamline SEO and create a content blueprint. It includes a variety of SEO tools such as keyword research, top SEO page reports, backlink data, generating content ideas, and more.
Wrapping Up
Automated lead generation software can boost your lead generation efforts ensuring that you attract the right visitors and provide them with the right offer. You can spend a huge amount of money for your business, but if you're not optimizing your lead generation with personalization, then you will be losing your customer acquisition.
If you're looking for a reliable solution for your automated lead generation software, OneMoreLead will be a perfect fit for you. Having customer-focused data analytics, OneMoreLead can find qualified leads for your business.
So, what are you waiting for? Sign Up today and leverage your lead generation.