Lead Generation needs no introduction, even if you are not a B2B marketer. However, for B2B marketers, the struggle is a bit different. Especially if you have ever spent every waking hour of your day behind building the prospect files, you already know the sheer stress that lead generation carries.
However, the idea is to work smart rather than hard. As a result, B2B marketers are constantly seeking ways to expand their businesses and target opportunities that are already rich in customer data. And one such pre-existing information source is Google Maps. With the number of users exceeding 1 billion, all across the world, Google Maps is the perfect place that lets you harness high-volume data effectively.
Given the saturated market of businesses under one banner of Google Maps, targeting prospects is close to a cakewalk. But essentially, making the platform one of the critical pathways for B2B lead generation and business expansion. So how does the concept of Google Maps Lead Generation work?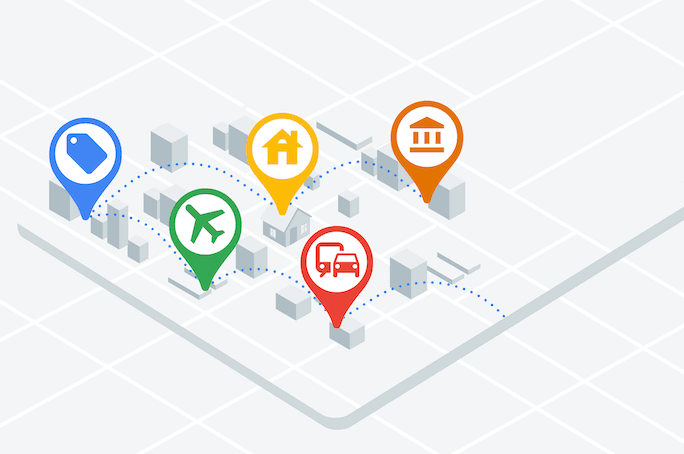 Well, that is what we will be covering today. Hang on till the end to understand the complete breakdown of generating leads, the whys and hows of using Google Maps for the process.
Table Of Contents
TLDR
Google Maps may sound random and unrelated to lead generation, but it is one of the key platforms to explore as a B2B marketer.
Google Maps provides accurate information, but they also generate specific data relevant to the desired target market for the required business.
It can be an excellent platform for businesses working with frequently changing tastes of prospects and clients. This is because they offer timed information. Hence, you will only see results of the particular companies or agencies currently operating at that location.
However, scraping leads off Google Maps is the process can be exhausting and time-consuming. In this case, marketers can opt for free extensions or external platforms to directly download result files from Google Maps.
Nurturing these leads is a must after they have been collected. This requires a separate platform that specializes in Lead Nurturing and derives the most out of your lead generation strategies.
Google Maps For B2B Lead Generation
The key challenge of prospecting lists lies in having accurate accessibility. In addition, collecting leads results in overwhelming amounts of data. Henceforth, finding one unified source that provides all the details in one place, where all your prospects are accumulated, is a complete blessing.
Google Maps are somewhat close to being this unified source. Since businesses thrive on the specified target market, Google Maps can become a home to geo-specific lead sourcing.
For instance, you target the real estate market in Philipines, and you start with Manila, the capital city. By simply typing " Real Estate in Manila," you will immediately see relevant results of agencies consultants related to the real estate market. Therefore, your possible lead search begins with this one search result. If you have more specifications like rating preferences, you can add filters and narrow down the search results.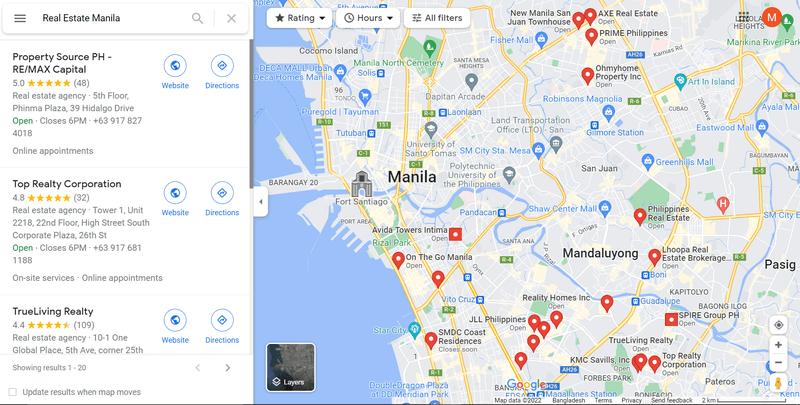 The best part? All the relevant information for your leads, including address, contact details, reviews, websites, everything you need, is here. As a result, you have your complete resource guide verified by the business owners themselves. Using the relevant information appropriately, B2B marketers can implement Telemarketing, email marketing campaigns, and cold calls.
Now, an important aspect that may arise is that not all businesses might not be available online. However, Google Services have become an integral part of businesses, at least in this competitive terrain, businesses are doubtful not to register on Google My Business. Google Maps is the business hub where thousands continue to join every day.
Social Media VS Google Maps
Of course, the comparison between major social media platforms will arise when we profoundly attribute lead generation to Google Maps. Business directories are also one of the sources of leads. Indeed, these conventional methods have proved quite effective in the past. But are they enough?
An average Facebook user spends most of their time online for activities like sharing media files and posting content. Alongside the usual activities, they might choose to purchase products from pages or groups. The same logic applies to other social media platforms, too. They are not explicitly used for making online purchases.
On the contrary, users search registered businesses on Google Maps for the sole purpose of gathering insights. They are scrolling for places or restaurants or any specific directions, reviews, etc. Similarly, businesses ensure their business/product relevant information is available on Google Maps.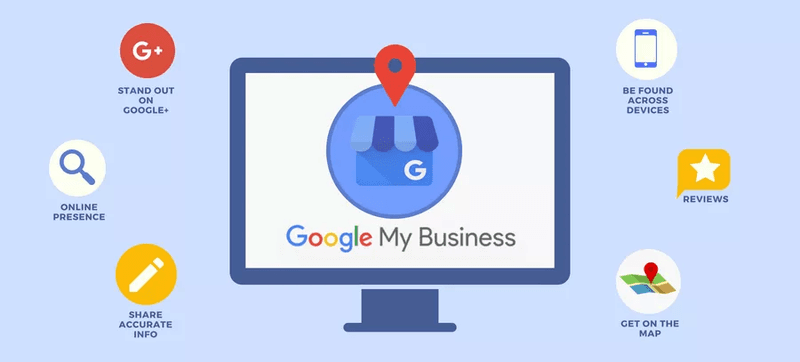 You will be surprised to know that studies prove Google Maps is the largest platform for organic businesses. 75% of B2B strategists have reported that the platform has been the most successful in lead generation. Thus, not exploring this option and relying only on social media sites may lead you to miss a massive opportunity. Google Maps gives marketers a chance to enhance brand awareness and, in turn, revenue growth.
Therefore, rather than contesting which media is better for lead generation, the wise decision is to take the best from both worlds. If you already have a social media campaign, amazing! Work on Google Maps lead generation strategies and take your business up the ladder.
How Do You Scrape Leads from Google Maps?
So, now that you know the drill, let's look at the forwarding steps. What should you do after you have found your desired leads? Unfortunately, Google Maps are yet to bring the facility to download the list of data that you have been searching for. Instead, the process requires a bit of manual labor. You will need a separate excel file ready at your disposal that has been subdivided with the headings of the categories, like company name, email, and so on. Once the multiple result pages have loaded, you will have to copy and paste the information separately to the excel file and save them accordingly.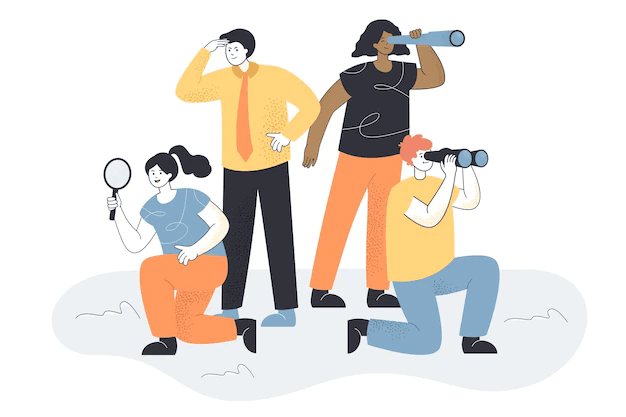 The worst part is that you will have to visit the websites and social media handles( the available ones) individually to picture the leads better. Similarly, the manual process repeats if you need any other information from their social media channels.
Of course, this process can be extremely painful and inefficient. Moreover, it is repetitive and boring. Hence you will be more prone to lose concentration and motivation when repeatedly performing the same task for a prolonged period. On the other hand, chances are you with the slow progress, it will take a long time to achieve the desired goal, and you might even miss important information easily.
Alternatively, you can choose to switch to software services like Google Maps Search Export or Outscrapper or Google Maps Extractor. These platforms make lead generation from Google Maps easier and faster by automating your manual job. Similarly, search engine crawlers automate the data collection off of social media channels.
Ending On A High Note
As you are almost done scraping leads off google maps, the next stage is to start the interaction. Connect to your prospects personally. It can be on LinkedIn, Twitter, or any other platform your prospects are most active in. Like and follow their content and posts so that you are visible to them before even approaching them. This way, they are already familiar with your existence and warmed up. Thus, they are more likely to be responsive and interested in your proposal when you approach them and might even say yes!
Why Should You Scrape Sales Leads From Google Maps?
After going through the struggle mentioned above, it is not uncommon to have second thoughts. That brings us to understanding the notion of scraping sales leads from google maps. Since we have already discussed why you should use Google Maps for lead generation, this time, we will let the numbers talk.
Freelancers and Marketers claim that Google Maps offer nearly 80% of qualified leads compared to other social platforms. As a stage shared by 12 million businesses across the globe, is this fact even surprising?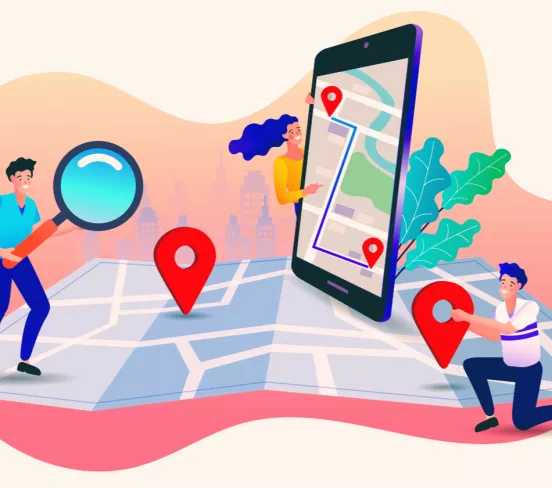 The strength of Google Maps lead generation is in its prophecy of targeted sales. Targeted sales save time, resources, and efficiency and are the ultimate call to generate qualified leads. Web scraping boosts the extent of targeting by filtering only relevant and essential leads from online channels.
If you drive qualified sales leads to your sales team, they will reach the right prospects at the right time with proper attention. Henceforth it significantly improves the effectiveness of your designed sales campaigns as well. You can also use social media information to generate a competitor brand portfolio and offer something unique to the market.
Nurturing Leads: Making Most Of Lead Generation From Google Maps
Does lead generation end with data scouring and web scraping? You bet not. The lead generation process is lengthy, at the least, but more than that, it requires undivided attention. Significantly, the prospects you have just approached over Google Maps lead generation.
No doubt nurturing leads has proven to be a crucial element in building the sales pipeline that ultimately results in closed deals.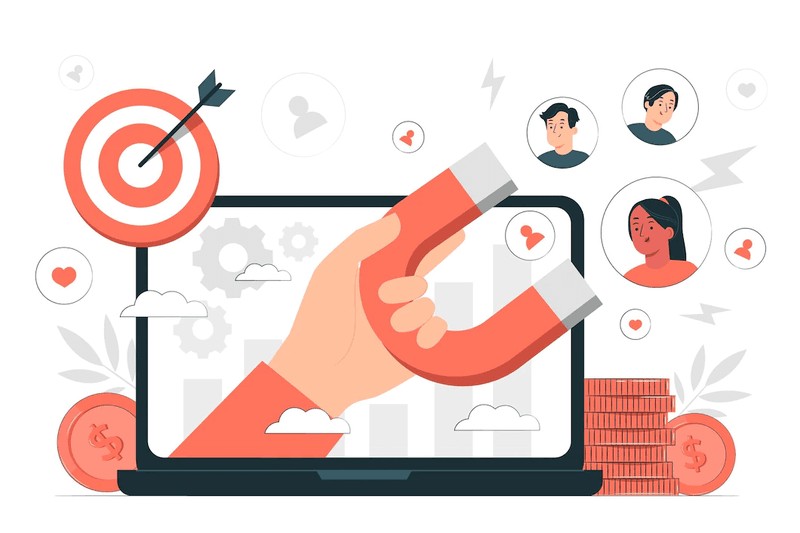 80% of newly discovered leads seldom translate to sales. On the other hand, companies that nurtured leads witnessed a 50% increase in sales readiness amongst leads. Not to mention, they enjoyed the greater possibility of sales at 33% cost reduction.
Fun fact: lead nurturing emails are 4-10 times more likely to respond than individual cold email blasts. Even, they are found to produce almost 20& growth in sales possibilities, on an average, when compared to non-nurtured leads. Therefore, nurtured ones appear to be making 47% larger purchases in contrast to non-nurtured leads
Thus, after you have carefully managed your leads from Google Maps, your job will just get more intense. In most cases, companies prefer to collaborate with agencies who specialize in this aspect since managing leads can be a highly demanding operation. It would be best if you thought about individual needs but on a large scale to keep all your prospects happy and in peace. The logic is quite simple. You keep them happy. They will stick with your business in the long run. A well-nurtured lead is, therefore, an asset to any firm.
The Final Call
Given the above discussion, it can be overwhelming to address such detailed needs that smooth lead generation strategies require. However, keeping the pre-defined circumstances, if we take a step back and recall, the idea here is to access an enriched database that gives us qualified leads and nurtures them. Right?
Well, then what if we tell you, we have all these features and more, waiting for you! With one click, you can access a database that contains more than a 40million candidates, qualify your existing leads in under a minute, and build prospect lists with zero labor!
Can't seem to believe your eyes? Well, then quickly head out to OneMoreLead! The one-in-all platform that offers the best leads search and measures the impact of your lead search. It is an integrative software for marketers who are tired of communicating and struggling with lead generation alone.
Moreover, you can also use the service to nurture and verify the leads generated from Google Maps with just one click.
They also have an amazing pricing strategy that targets a range of businesses. So then what are you waiting for? Stop fiddling around and start building A-class prospect lists today!