Today businesses implementing time-efficient strategies are ready to battle competition even before they begin functioning. Unsurprisingly, entrepreneurs today are growing a deeper inclination to delegating tasks that require less specific attention. Instead of bearing the burden alone, they selectively divert that time to attend to the most critical concerns. The result? Highly objective stance in achieving strategic goals. For B2B industries, one such simple call is outsourcing the most unpleasant of tasks: lead generation. Managing an organization and collecting, checking, and creating a lead database is no small feat. Thus, to tackle one of the most intricate and time-consuming processes arose the phenomenon of lead generation virtual assistants.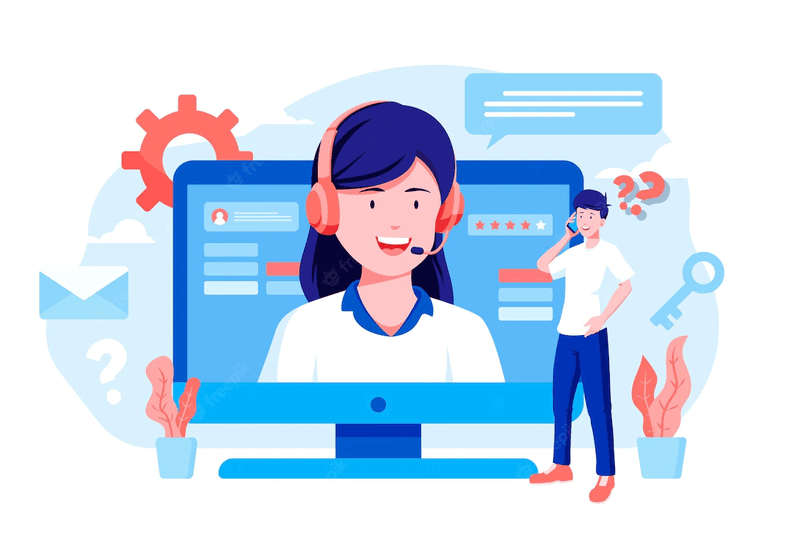 Sounds unfamiliar but exciting? Well, then let's dive in!
Table Of Contents
TLDR
So, the concept of virtual assistants has grown quite popular recently. With the rapid shift towards work-from-home culture, the idea of providing support online has increased significantly. Interestingly, the trend expects to see further progress as well.
Virtual assistants can offer any kind of administrative service. However, lead generation virtual assistants focus on assisting the sales and marketing team. The primary focus here lies in building exquisite prospect lists. They conduct the research and initial cumbersome tasks. Thus, the upper management and team members can smoothly carry out their core responsibilities.
The article covers the primary roles and benefits of appointing a lead generation virtual assistant for their B2B practices. It also addresses the general common questions and covers the appropriate candidate bases for recruiting.
What Does Lead Generation Virtual Assistant Mean?
The customers you have today were all your prospects at some point. Their journey evolved, and so did your business. The only difference is you cannot stop. As companies will always require customers, the process of lead generation is constant. Therefore, researching, and nurturing prospects, building potential lead databases will always be a top priority. But, of course, the experience, skills, patience, and strategies required for effective lead generation need no introduction. And a simple solution to your troubles is Lead Generation Virtual Assistant.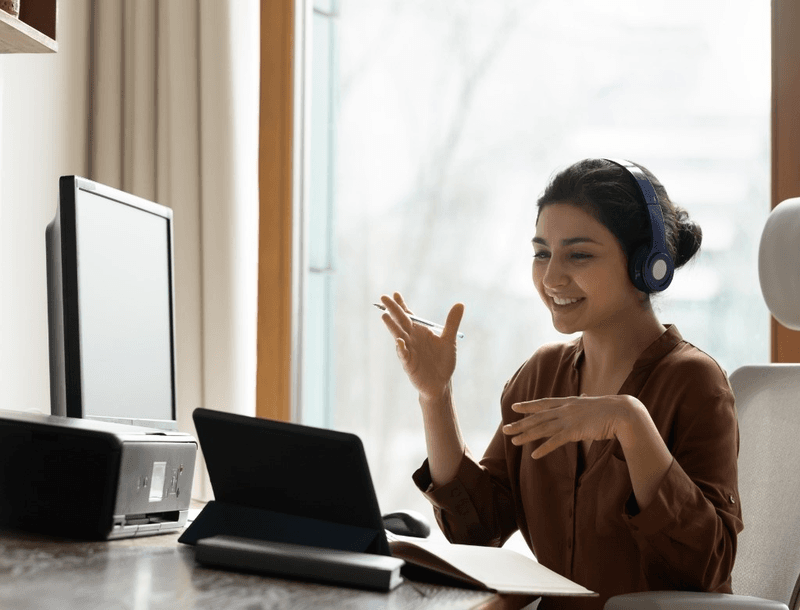 Essentially, virtual assistants or VA does the hard work for you. They conduct the lead research, pre-sales administration responsibilities, and create a filtered database. As a result, your sales and marketing team can focus on strategic implementation, clientele relationships, and sales growth.
Hence, the lead generation virtual assistant works as an independent contractor providing administrative services. These services are usually offered externally, usually remotely from home offices. However, once you hire them, they have access to all the necessary, relevant documents online from their distant location.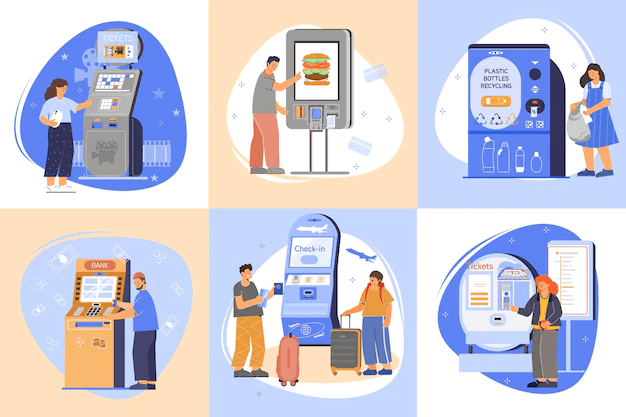 Why Lead Generation Virtual Assistants?
The primary strength of virtual assistants is that they offer specialized and experienced services. In addition, they filter out consumer and business leads, conduct outbound telemarketing practices, and streamline the sales process.
However, the catch to having a practical virtual assistant is to hire the right one. Primarily, you must seek out candidates who have brilliant people skills and have mastered the art of negotiation. But alongside, they must have a problem-solving attitude and smart online research experience. The idea should be to hand this critical task to someone who can significantly boost the current performance.
Roles Of Lead Generation Virtual Assistant
Although the role of lead generation virtual assistants may slightly vary for different businesses, the rudimentary functions are the same. Here are the predominant ones: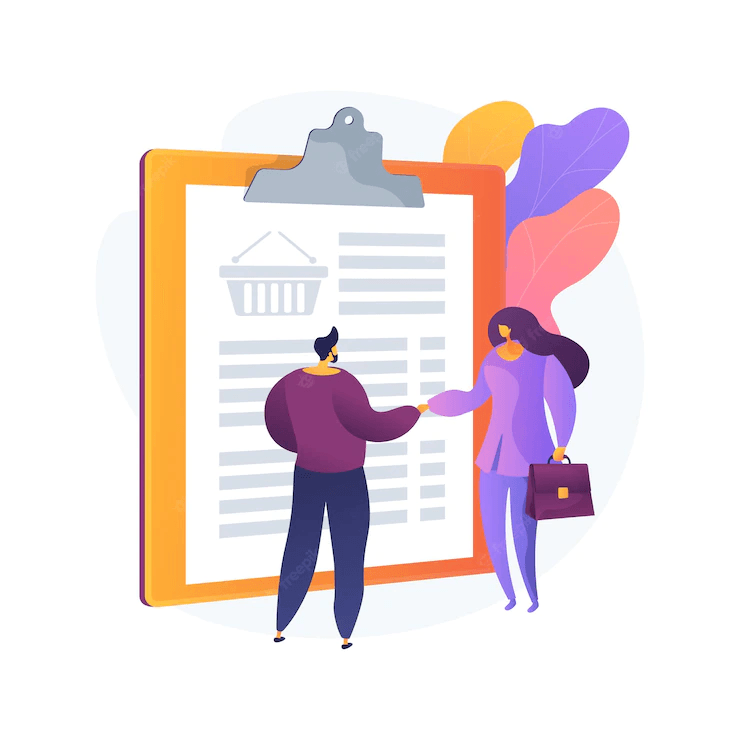 1. Prospect Hunting
VAs must understand the prospects' needs and tag along on their decision journey. This is essentially the most tiring task they will be dealing with. It includes researching all the prospects, monitoring their strategies, and identifying how relevant services can be offered to them. Thus, growing your client base and, subsequently, your business revenue.
In a nutshell, virtual assistants must
Generate leads from Social media and online research, especially platforms like LinkedIn. Monitoring social media and other online content to track their impact and consistently interact with prospects.
Manage Email Marketing Campaigns like email lists and email sequences.
Utilize the time to cold call/ cold emailing prospects.
Handle social media interactions and queries.
Generate an email sequence that directly mails correspondence from the lead-generating funnels to prospects.
Research leads from online and downloadable applications along with paid software.
Acquire new leads through email crawler apps and grow a strong network online.
Alongside, they should focus on competitor research, email support, and campaigns. This includes tracking the relevant results of the deployed campaigns. Consequently, notifying the management if any changes are recommended.
If they are adept at designs and content creation, VAs might also participate in marketing activities.
2. Manage The Database
Lead Generation is dependent on the quality of the prospect database. Hence, VAs will update the database. They will continuously add new leads and relevant information to avoid any disruption in the process. Therefore, virtual assistants are involved with list building, managing, and monitoring the excel database.
3. Follow up
This one goes without saying. There is no use in generating leads if the relationship does not persist. So, virtual assistants should keep in touch with interested prospects and follow up with them until they get a solid deal. Nurturing leads is critical, so a skilled lead generation virtual assistant must fill this role effectively.
Efficient lead generation assistants use the appropriate software and tools to identify and nurture the right leads for you.
How Does Lead Generation Virtual Assistant Bring High-Quality Lead?
The importance of high-quality leads that eventually convert to customers and generate revenues is incomparable. So, how does the lead generation virtual assistant bring high-quality leads?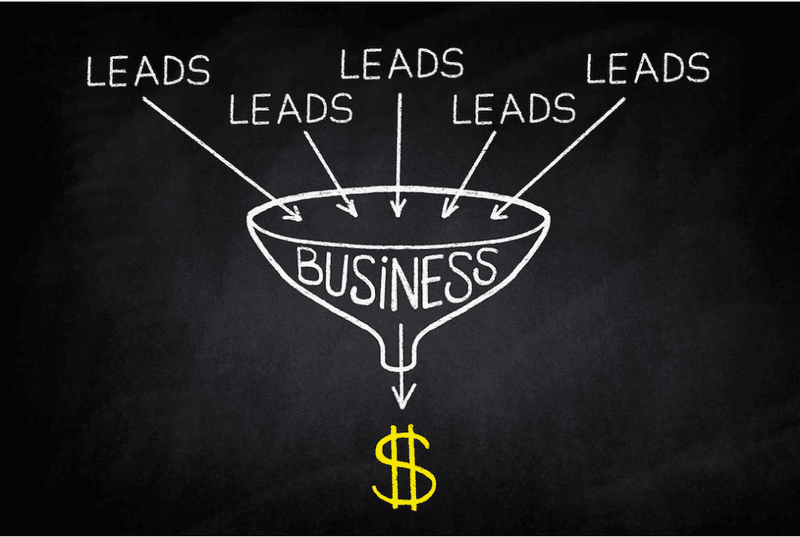 1. Design Strategic Marketing Resources & Build Lead Sourcing Funnels
Apart from following up with differently sourced leads, VAs can also assist with creative aspects. They can be assigned to design marketing resources, proofread and edit content, and update the businesses' online channels. In fact, with the specific skills, VAs may contribute to webpage development or graphics designing, virtually helpful anything. Therefore, they serve multiple purposes and strategically design lead generation practices. As a result, qualified leads make space in the funnel in most cases. They may also incorporate additional tools to build a robust lead capture funnel.
2. Build Regular Contact With Your Prospects
There are probably a few things as impactful as building relationships with prospects. And that is what virtual assistants do. They maintain regular interactions with viable leads and establish your brand or business existence in their minds. Thus, with VAs, you have clear ongoing communication and intact connection. They have your monthly newsletter, a quarterly plan, and social media engagements. Isn't it obvious they will be highly aware of your service? Not only will the existing clients be happy, but it will also spread the word and enhance your clientele volume. In continuous exchanges, your VAs will be able to identify the qualified leads and approach them more cautiously.
Quick Review
Let's look at the key advantages that virtual assistants bring to the table:
Improved Productivity: Since the routine tasks have been outsourced, the core team and owners can focus on productive actions. This may entail designing market strategies and nurturing key leads in the long run. Essentially, tasks that require specific skills and undivided attention. Thus, not only are you saving hours every day by not repeatedly performing mundane tasks, your attention is more specified.
Lowered Overhead Costs: Unlike full-time employees, lead generation virtual assistants have no overhead costs. Remote work means fewer resources are needed to support them. You pay them based on working hours, and therefore it is cost-efficient.
Henceforth, with the numerous functions that virtual assistants perform, the process generates high-quality leads for businesses.
How To Get The Lead Generation Virtual Assistant Set-Up Right?
Awesome lead generation is more than numbers and data sets. You have to tread smartly. Identifying potential leads at the right time is the key challenge here.
Henceforth, it is important to train VAs before they start, despite how experienced they may be. The training procedure or a probation period ensures that the virtual assistants have a comfortable space to work properly.
Smoothing The Transition
Thus, the best way is to begin with, baby steps and, with time, increase the workload. Try to monitor the workers' progress as they work up the ladder. If they demonstrate proficiency, you can gradually increase the challenges. Ask if the daily target is attainable for them, and check if that goal is viable for your virtual assistants. Once they are in sync, assign them the research and prospect building responsibilities. Check in with each step of the research. Let them contact the prospects and learn about their chats and progress.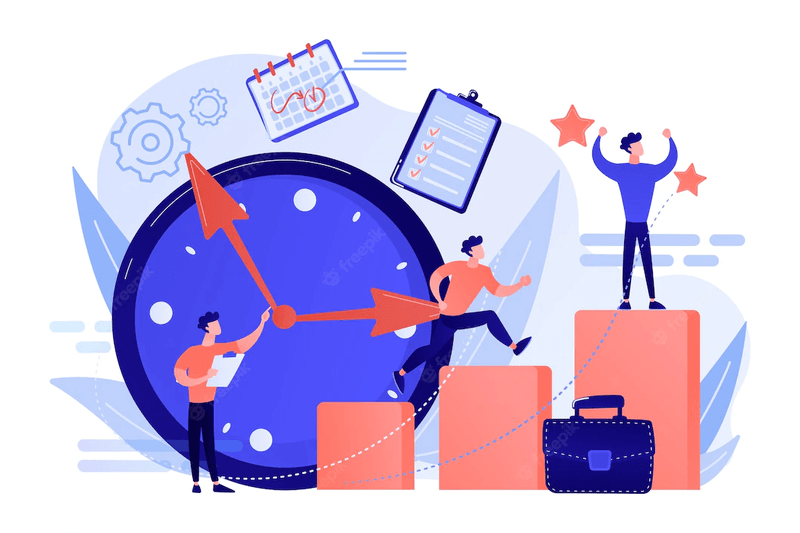 A clever trick is providing your VA with the profile of the prospects. The profiling details should match your product's needs in the market. However, the profiles must not be too difficult to search or confusing to understand. At least, when the VAs are new, try to assign them leads that can be easily generated. It keeps their morale up and prepares them to battle difficulties in the long run.
Specifying research methods is not necessary. But some common platforms like LinkedIn are invariably present whenever lead generation is in conversation. Thus, virtual assistants can easily bookmark relevant lead profiles and collect relevant contact details accordingly. An effortless way to evaluate how well-versed your virtual assistants are is through their LinkedIn navigation expertise.
The Implementation
By now, you will have a pretty good idea of how effective your VAs are. Once they have proved a clear understanding of the product and research capabilities, they can take the next step. Usually, reaching out to the prospects may entail cold emails or cold calls. So, by the same drill, follow up with their small efforts first. Ask them to CC or BCC you and equip them with your existing templates for the prospect profiles. See how well they customize the content and how careful they are with their approach. These small things make the most impactful differences.
Try to create a well-articulated lead generation schedule or ask them to create one. This helps virtual assistants to maintain and flourish positive bonding with old and new clients alike. A schedule keeps a tab of the specific tasks and the required deadline to complete them.
Trial & Error
One noteworthy point here to remember here is that skilled virtual assistants might have more robust methods and resources under their sleeves.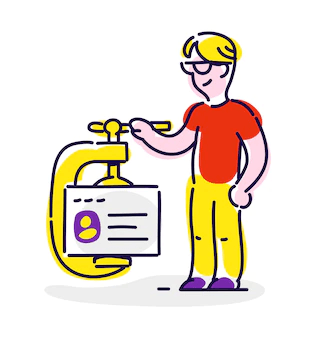 So, if you want them to perform efficiently, let them explore their style and best practices. Monitoring their efforts should keep any discrepancies at bay.
FAQs
Now, we understand that the introduction of a new concept requires clarification. Thus, we have tried to compile a few of the most frequently asked questions regarding lead generation virtual assistants.
What Qualifications Should You Look For When Hiring Virtual Assistants?
Indeed, with the growth of freelance contractors who serve as intermediaries, the possibilities are endless. Especially with overpopulated platforms like Fiverr and Upwork, finding the right candidate is a difficult call. Suppose you are looking for part-time VAs. Seek the basic qualifications like proficiency in communication and people skills, and moderate excel knowledge are alright. But for a more in-depth role, having experience in digital marketing, lead generation, and researching are critical. As far as degrees are concerned, a specific degree is not mandatory with the right skill sets. But having expertise in software operations and data is always a bonus.
Other than that, multiple platforms like wishup offer virtual assistance in multiple sectors. You can check their services if that suits your needs better.
Honestly, lead generation is one of the top-most demanded skills, but very few can master the art. Hence, ideally, you should appoint someone familiar with the leads aligned with your business products. Since they will always know the complexities that can arise, it gives the recruits a warm space to evolve and grow.
Pro:Tip: Try to determine which candidates have a strong knack for independent research rather than the usual data entry. The former skill strength can make a world of difference for your business.
How Long Should Virtual Assistants Be Working For?
The time commitment is dependent on different factors. The workload, company policies, and the number of existing people employed to conduct lead generation must be considered. However, it is still a common concern amongst many enterprises and solopreneurs. After all, setting the commitment duration is a significant concern, especially when you are designing the job description.
Generally speaking, a minimum of 20 hours per week is good enough under part-time employment. Especially if your VA has intensive research responsibilities and has to filter results before proceeding any further, on the other hand, for full-time employees, an average of 5-7 hours per day is dedication. However, despite the time constraints, note that the tasks of lead generation virtual assistants cannot be hurried. Keep open communication. Use smart tools to collaborate appropriately and avoid nasty bumps for your VAs.
What Is The "Right Age" For Virtual Assistants?
Like most say, age is just a number. And virtual assistance follows the same rule. Yes, you might have specific preferences, but there is no exact right age for virtual assistants. The responsibility is immense and challenging despite the employment kind. If you opt for outsourcing companies, they usually have a minimum age of 18 as applicants. So, it's best to set the benchmark at 18, especially to ease the online application inflow.
Key Takeaways
Therefore, the effectiveness of lead generation virtual assistants depends significantly on the person you hire. Of course, they help with business leads inflow. But if you take a step back and look at the extensive process of hiring and managing virtual assistants, it is indeed draining. Though, overall, the idea of handing over the daunting task of lead generation is lucrative, are you being relieved of the duties? Even in this case, you will have to continuously work alongside the virtual assistants to ensure smooth progress.
But what if there is a better alternative that offers you more than a 55million leads at your fingertips? What if they send you a free prospect list to get your lead generation started in minutes? Well then, we have heard you. With OneMoreLead, all your worries and woes are on us. Equipped with an in-built system that checks the impact of your lead search, you will always stay a step ahead of your competitors. In addition, you can easily integrate your saved list and filter the high-quality leads in real-time.
So, what are you waiting for? Head out to OneMoreLead and start building impressive lists today!