If you have a small business, your main priority is to generate leads to drive customers. And if you're not actively planning for your lead generation, it's time to rethink your business strategy.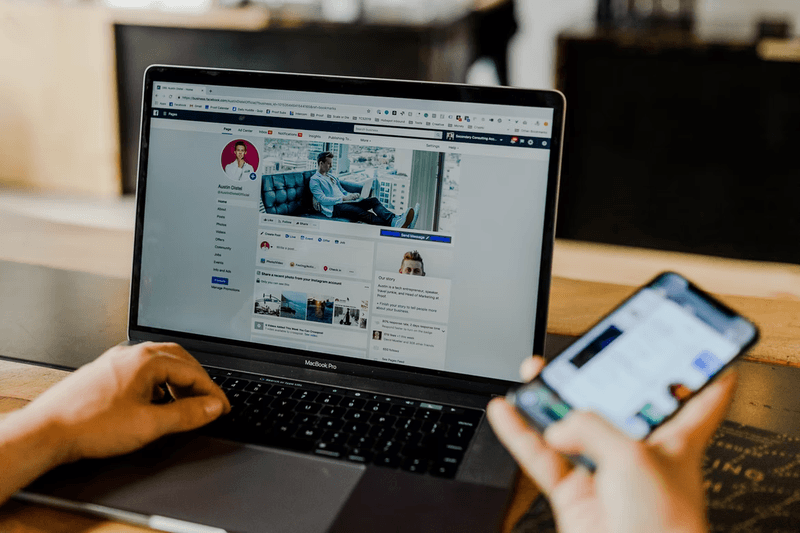 Lead generation is one of the most important aspects of sales. When you can't generate meetings with your dream clients, you can't sell anything. The world is changing, and lead generation seems overwhelming. Any small business owner needs to know the tactical ways of lead generation to grow their business.
There are tons of software available that can leverage your lead generation process. As a beginner, you may find it challenging to choose the right one.
TL;DR
Lead generation is crucial for small business owners to promote their businesses.
Lead generation software has tons of features to drive sales rapidly and boost reputation. There is various lead generation software available in the market for customer acquisition.
Some software generates leads by building and verifying email databases. Other software utilizes cloud-based platforms with landing page building and customer relationship management. Businesses should identify features of the software and decide which one to go for as per their requirements.
What Is Lead Generation?
Your business will only be lucrative when your customers decide to hit your site's 'purchase' button. But what about the traffic that visits your site, knows about you but never makes a purchase?
This is where the concept of lead generation enters the picture.
Lead generation is basically where you attract as many people as possible to your brand, services, or products. This is the beginning part of building a relationship with a prospect. Eventually, convert them into a customer.
It's a complete process that begins with the initial contact and ends with them providing you with their contact information, which you can use to convert them into your potential customers.
What Is Lead Generation Software?
Lead generation software is a program that automates the process of generating leads. These leads can be nurtured and converted into customers.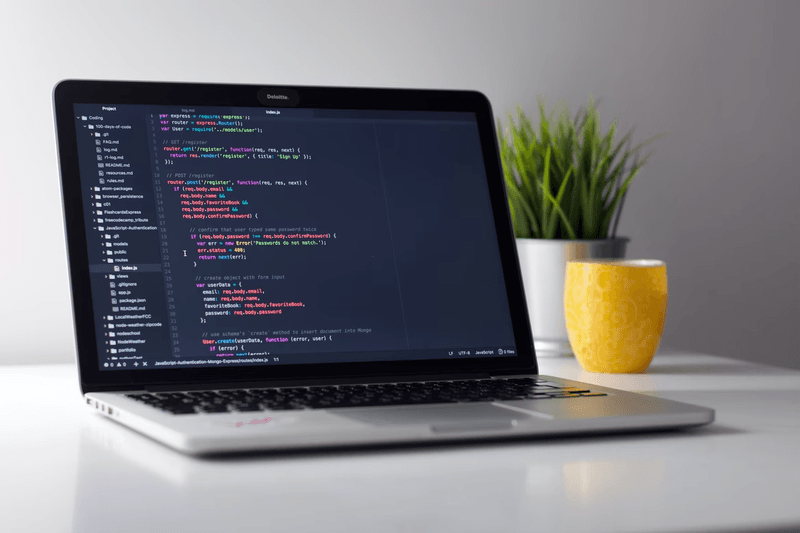 Without lead generation software, you can not have a fresh inflow of leads coming to the business that you can't afford. To keep the prospects knocking on your door, you have to utilize a lead generation tool to leverage your small business successfully.
How Can Lead Generation Software Facilitate Your Small Business?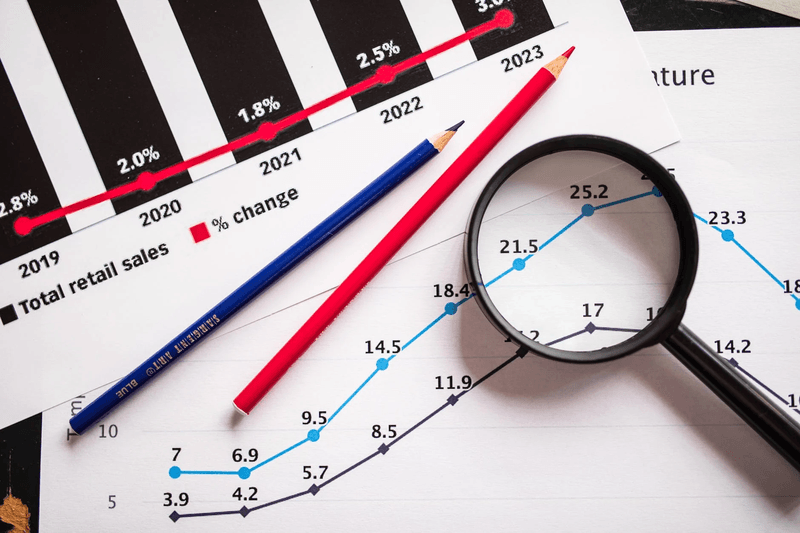 Lead Generation Software has tons of benefits. Here we have included a few of them:
Generate leads and maintain accurate contact information
Identify new prospects
Nurture leads
Close sales faster
Keep track of customer interactions and participation
Boost revenue
Gather business opportunities
Top 15 Lead Generation Software For Small Business
By now, you already know the benefits of having lead generation software. Now, let's glance at the top software that is ruling in the market for their lead generation service.
OneMoreLead
OneMoreLead can offer you the ultimate lead generation process with its automated email service and customer-focused data analytics. Having a B2B database of over 40 million verified B2B prospects, OneMoreLead can identify clients that are relevant to you.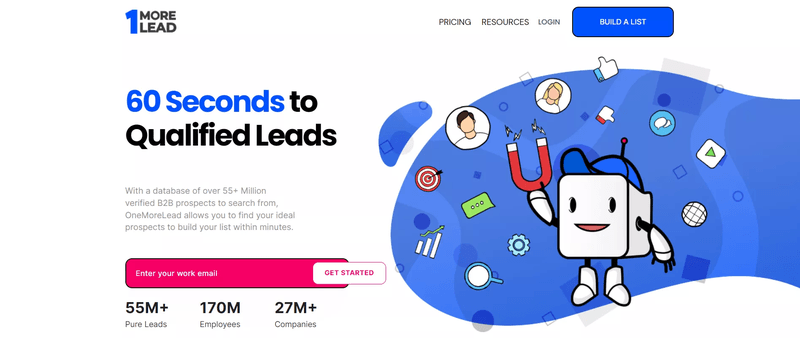 OneMoreLead enables filtering data for prospects that can facilitate your communication with clients so you can promote your business to them. It has real-time verification, and seamless prospect lists integration.
Pricing plans of OneMoreLead are convenient, including three sections. Thus, if you are a small business owner, you can select the plan as per your requirements and budget to speed up your sales growth.
Leadfeeder
Leadfeeder software allows you to learn more about the people who visit your website and converts them into sales leads. It displays a list of companies that have visited your site, along with information on which pages they viewed and how they discovered you.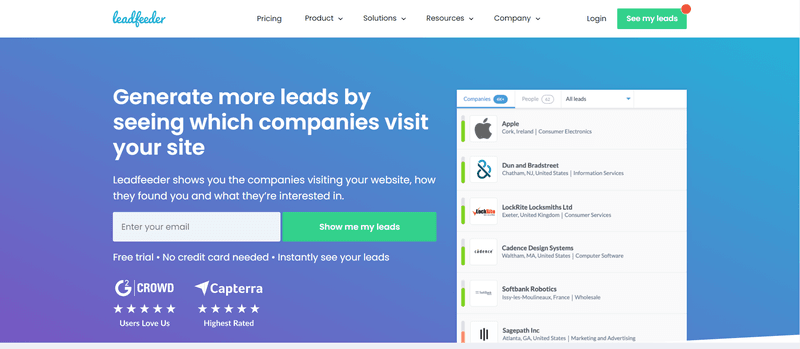 Leadfeeder uses the Google Analytics API to connect to your account and retrieve data about website traffic. When you come across a lead that looks promising, you can email it to your team or send it directly to your CRM.
HubSpot Marketing Hub
HubSpot Marketing Hub is a comprehensive digital marketing platform with lead generation, customer service, and collaboration features. It can easily generate marketing emails quickly, sequence content by the target audience, and track performance.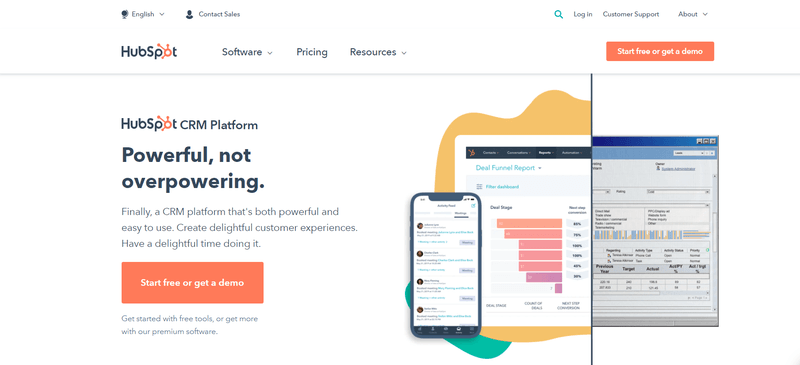 HubSpot Marketing Hub has automated email generation, web searches, real-time chat, and many more features. Each employee has access to the same information and can evaluate the whole communications history with its centralized customer records.
Prospect.io
Prospect.io allows users to search for emails to add to their list. HubSpot, Close.io, and Salesforce are just a few CRMs that can be integrated with the tool. It also has a Chrome Extension that can assist you in finding potential clients with a single click.
Pipedrive
Pipedrive enables a CRM and pipeline management tool that helps companies plan sales activities and keep track of deals. It automates every step of the process of turning a potential lead into a successful sale.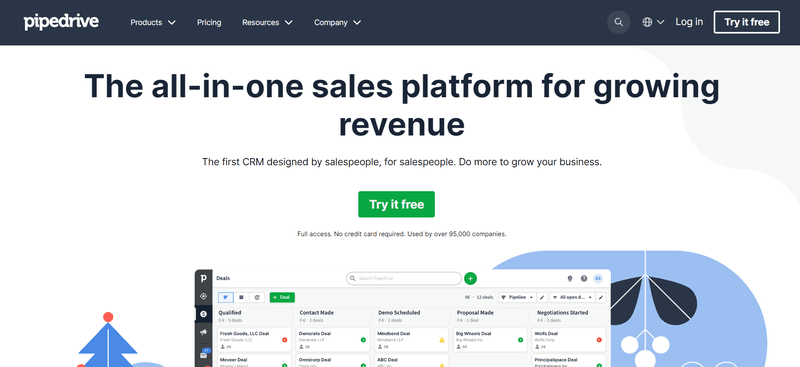 Pipedrive gives salespeople complete visibility into various sales pipelines. The progress stages for each deal are displayed in a robust interface, along with full details for the upcoming items.
The system can monitor pending activities in each pipeline using the activity & goal feature. Pipedrive also provides custom sales reporting tools to track individual and team goals, analyze sales data, and create visual reports.
SeedProd
One of the finest landing page builders on the market is SeedProd. In just a few minutes, you can create beautiful landing pages with a drag-and-drop builder.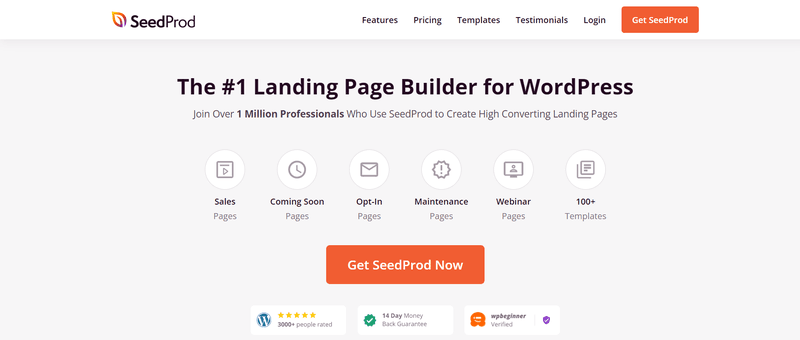 SeedProd is there for you, whether it's for sales, maintenance, webinars, or campaigns. You don't even have to worry about designing responsive and mobile-ready pages with many landing page templates.
SeedProd gives you a leg up on the competition by integrating with various email service providers and defending your pages from spam, chatbot, and other forms of fraud.
OptinMonster
You don't need any coding skills to create stunning lead capture forms and with OptinMonster. Choose from various pre-made templates or create your own using their drag-and-drop builder. You can also aim and customize your opt-in offers to match the behavior of your site's visitors.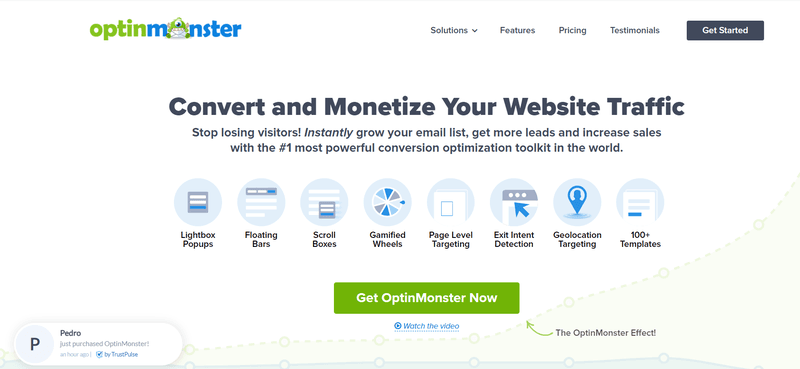 It also allows you to separate and track your analytics to stay on top of your marketing. You'll be able to quickly see which pages generate the most traffic and which offers are the most effective.
Bitrix24
Bitrix24 is a full-featured CRM that keeps track of your leads, messages, tasks, calendars, contact information, and records, among other things. You can generate leads with project management, social networking, email marketing, and phone management tools.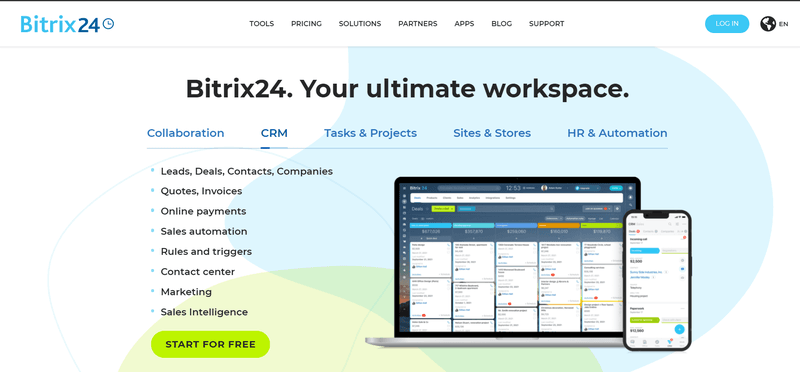 It enables many features such as landing page generation, CRM forms, social media marketing. Bitrix24 makes it simple to create web forms that capture lead data. You can insert fields for contact information, company, deal, quote, and your customized lots to a form template.
You can select which fields are required to verify the information you've entered. The form creator enables you to add missing fields to ensure that information is captured and routed accurately.
Clearbit
Clearbit provides you with the most relevant data about your potential clients so you can better understand their wants and needs and tailor your approach to them.

You'll learn everything there is to know about each employer and employee lead, including their role, technologies used, length of service, and more. You can also get their information by entering their email or domain or using your unidentified traffic.
Pardot
Pardot is a marketing software designed specifically for business users. It can help you boost brand awareness through automated marketing and generate leads for your sales pipeline.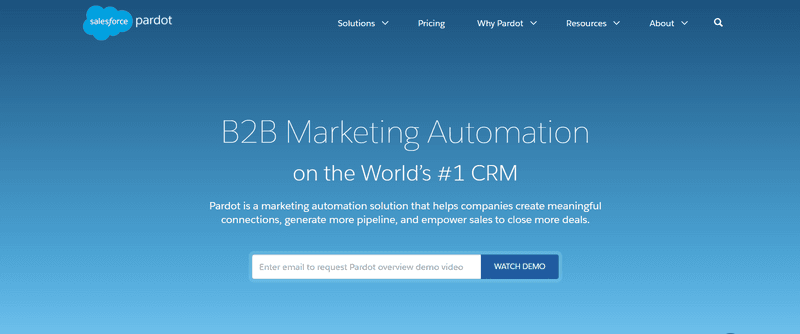 A landing page builder, intelligent forms, organic and paid search, and social posting and profiling are all features of Pardot lead generation.
It monitors performance in a variety of areas, including:
Sources of your leads
Create life-cycle findings
Automated lead scoring with profits raise
Mostly engaged prospects
Most effective content
Constant Contact
Constant Contact offers a variety of user-friendly marketing resources to help small businesses and nonprofits grow their customer bases and maintain relationships. Email marketing, product promotion, social initiatives, and reporting and survey management are among the services available, which can be purchased separately.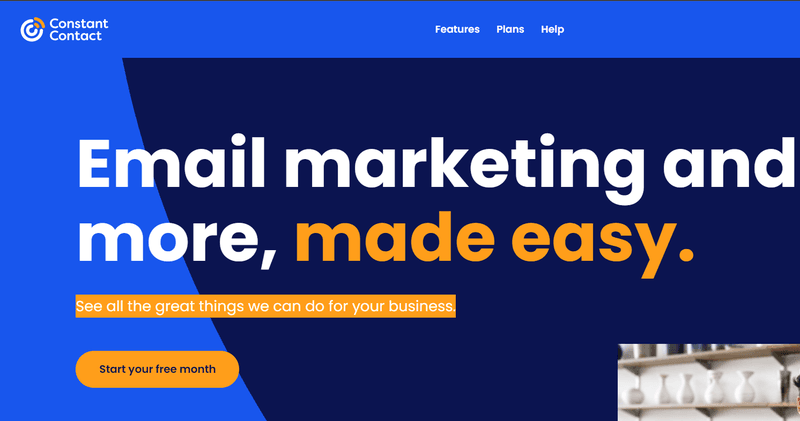 Businesses can import customer data from spreadsheets. To grab new contacts and build email lists, email sign-up forms can be customized and incorporated on web pages. The system includes real-time reporting functionalities to monitor email opens, clicks, forwards, social shares, and more, as well as hundreds of customizable email templates with drag-and-drop elements.
Constant Contact arranges seminars and training both person and online to help individuals enhance their marketing efforts.
Agile CRM
Agile CRM is a customer relationship management (CRM) solution for small and midsize businesses hosted in the cloud. It includes features such as contact management, scheduling bookings, marketing automation, project management, a landing page builder, and a level of expertise.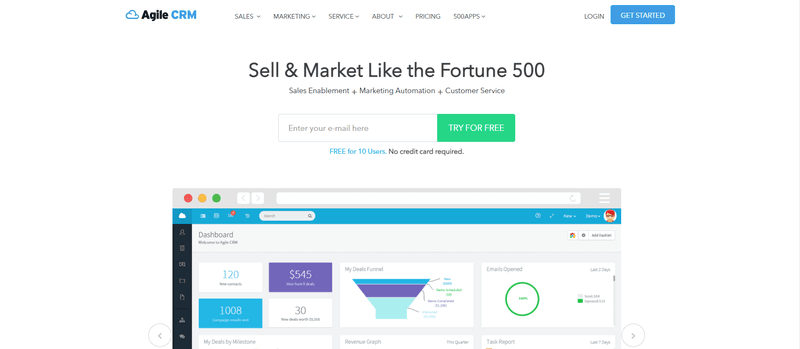 Using the contact management module, users can record and access customer data such as contact information, social media accounts, and lead scores. Users can also sync data with email services.
The system can monitor website traffic to analyze customers' behavior, and automation tools provide a drag-and-drop interface for creating workflows.
Agile CRM also has task management capabilities. Users can drag and drop tasks into lists, sort them, make notes, and change the status of their tasks.
Salesflare
Large numbers of small and medium-sized B2B businesses use Salesflare's intelligent CRM and email community engagement platform to sell more with less effort.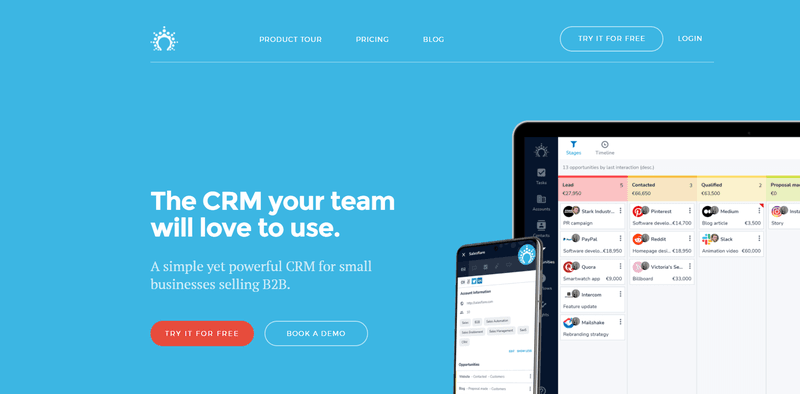 It gathers data from social accounts, emails, calendars, devices, company databases, and professional email signatures to automate data input for users in CRMs.
Customers of Salesflare mainly use its CRM to create, and follow-up leads with the help of its sales monitoring and automation features. It has an automated address book, built-in email tracking, and the ability to send personal emails. It also has lead scoring, social integrations, sales analytics, and a lead scoring system.
Oliverlist
Oliverlist is an all-in-one software that will allow businesses to increase the number of new customers they acquire in an automated manner. This software helps streamline email outreach by incorporating more categorization when contacting people unfamiliar with the company and making the most of it.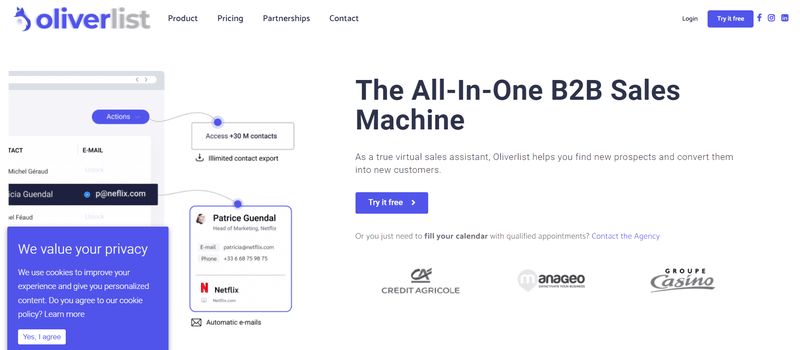 Companies will be able to input and discover professional emails from various sources based on their requirements, strategy email outreach campaigns with fully automated follow-ups, and response processing via artificial intelligence. Eventually, it lets the algorithm decide which prospects are the most responsive to offers.
Intercom
Intercom is a sales, marketing, and support framework that uses a bot-focused algorithm, directed emails, push and in-app texts, and an incorporated help desk to attain, engage, and support customers. It assists sales teams across all industries by allowing them to send targeted messages and chat with leads to convert them into customers.
Depending on the location and account owner, Intercom auto-assigns leads presently. The app keeps track of your browsing habits, data, and referring URLs. Additionally, the software facilitates the organization of inter conversations.
Wrapping Up
Many successful small business owners are constantly looking for new ways to expand their customer base and develop their businesses. The best way to keep your business alive is to generate high-quality, marketing-qualified leads consistently.
Generating leads isn't always simple. The best lead generation software helps you identify and engage prospects across multiple channels, allowing you to maximize your lead generation efforts.
If you are looking for one such tool, OneMoreLead could be the right pick for you.
Book a demo today, and start winning your potential customers every day.