Email has been around for a half-century and it opened up a new era of marketing. Email marketing is going to be here, no matter what you're hearing on the internet. Before you disregard it and call it outdated, read on to learn the top 15 benefits of email marketing.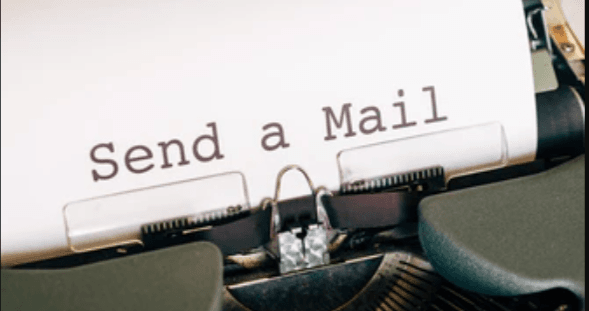 15 Email Marketing Benefits Every Marketing Team Needs To Know
1. Start anytime
Regardless of the size of your business, small or large, you can get started anytime with email marketing. To be efficient at email marketing, you don't need a large team or a lot of technical expertise.
With creative templates, videos, photos, and logos, an email campaign can be made to stand out. Despite this, some of the most successful campaigns use simply plain text emails, implying that the most significant aspect of an email is its content.
A variety of free online tools can help to build an email list, develop, modify, and send your emails. Email campaigns take a fraction of the time to plan as other marketing methods, allowing you to quickly adjust to industry changes or trends and seize opportunities.
2. Create brand awareness
Do people know your brand? They may land on your website once, but brand recognition goes beyond that. Out of 100 other brands, why would people remember you?
A welcome email is a great way to kick off the email campaigns and it allows you to remind the subscribers about your brand. They will begin to recognize your brand through your content and become aware of what it stands for.
On other social media platforms, people scroll their feed miles after miles. Even if your brand pops up in their feed, the high possibility is that they will probably scroll down if they do not know your brand.
If you send what you have to offer through emails, subscribers become familiar with your brand. When they forward or share your information with a friend, you can strengthen brand recognition with new and potential clients and widen your reach using email marketing.
Sending an email is the best way to create brand awareness because you'll be able to stay on top of mind People may not take action right away, but when in need they will turn around to an acquaintance than an unknown brand.
3. Build relationships through communication
Before email, marketers used to send direct mails to their customers featuring all their best sale products and offers on a mail card. Now or then, communication has been the key in marketing.
Communication through email makes the receiver feel that you are talking to them and not talking at them. Whether it's the busy season or slower times of the year, communicating with your audiences gives them a feeling of being included.
In this way through email you build up a relationship based on trust and people on the other end are more likely to become loyal to your brand.
People may limit their social media screen time, but 99% of consumers check their email at least once a day. Email is ranked as the preferred brand communication method by 66% of consumers, whereas social media is ranked by only 23%.
By being consistent in sending emails, you can build credibility with your audience by sharing helpful and informative content.
4. Generate, improve and nurture leads
In the era of digital marketing, lead refers to a potential future client. Inbound marketing uses email to create, improve and nurture leads. If someone downloads a lead magnet from your site and leaves their email contact, you can push them through the sales funnel by building a relationship through email.
You can send your content steadily and eventually book an appointment with the prospect. If you can communicate your value properly, your email campaign is more likely to be successful. You can convert the leads into customers and cut through all the edges of the funnel.
The email marketing campaign also enables your team to work efficiently. As it can qualify leads, so your sales team is not wasting time on poor leads. Studies revealed that email marketing is used to generate 85% of leads and nurture 78% of them.
5. Organize marketing through segmentation
Audience segmentation has never been more powerful than now, bringing in new possibilities of custom and personalized digital marketing. Segmentation allows you to stay relevant and resonate accordingly with audiences.
Maintaining communication on an individual basis can be expensive and time-consuming. It all comes down to your understanding of your clients and their needs when it comes to segmentation.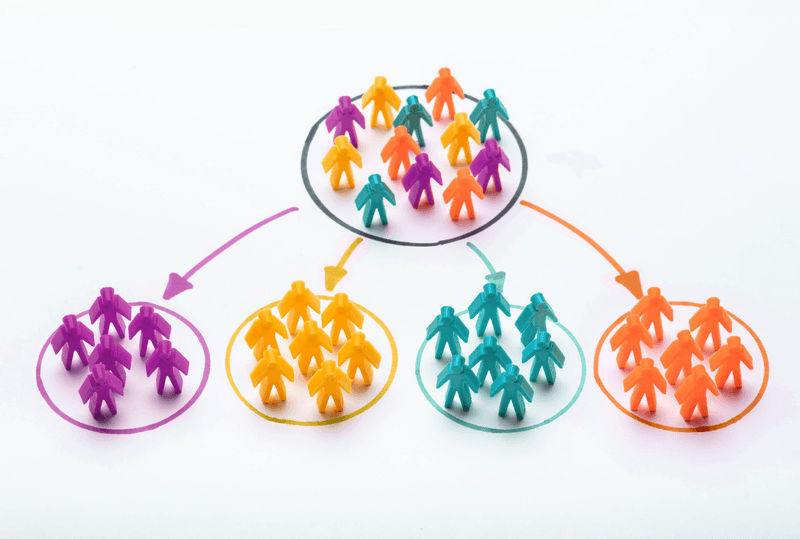 According to eMarketer, marketers who segmented their email lists saw a 39% increase in open rates. Moreover, 28% of responders said they had lower unsubscribe rates, while 24% said they, had better email deliverability.
Email segmentation works and it can organize your marketing strategies. You can reach the targeted group with the right and relevant message in real-time.
6. Personalize marketing communication
One of the main goals of digital marketing is to provide a better experience to the clients. No other form of marketing gives you the ample opportunity to connect with clients on a personal level.
Through email, you can cater to the needs and preferences of clients and make them feel important. Other than organizing your marketing strategies, email segmentation is aimed to provide a personalized experience.
This sounds reiterating, but Email campaigns are successful only when you are reaching out to the right prospect, with the right content, and at right time.
Improved open rate (82%), greater CTR (75%), and better customer satisfaction (58%) are the top three benefits of personalized email marketing.
Email marketing campaigns enable you to send emails to your contacts with specific interests and provide content and offers that they can't resist.
7. Easy to keep track
It is easier to track what happens after you have sent out your email. This is another significant benefit of email marketing that you can discover with ease where you're doing wrong.
Most email marketing software lets you track open, click-through, and conversion rates, making it easy to identify where a campaign can be improved. These modifications can also be changed quickly, whereas changing print or broadcast advertising takes a lot of time and work. The metrics obtained are an important part of your internet marketing campaign as a whole.
Email service providers also run an A/B test on all of your emails and can analyze which Email campaign is converting more. A/B tests on Email campaigns tend to be more accurate and effective than other social media campaigns.
8. Bring traffic to your website
The best way of distributing your lead magnets is through email. You'll drive visitors to your site and enhance your SEO with email marketing campaigns. You'll also keep your audience engaged in your business and website.
Suppose you have exclusive video content and you embed that in an email, research says you'll receive more visitors to your site in comparison to other marketing platforms.
Email converts 40% better than Facebook and Twitter. In alignment with lead generation and nurturing, Email campaigns can save your website from a high bounce rate.
9. Managing your contact lists
Imagine one day you wake up and find out Facebook, Instagram is not working, or your account has been hacked. Within seconds you'll lose millions of followers and you will feel doomed.
Remember the list you built up for the Email campaign? Yes, that's going to save you in such a situation. With an email campaign, you are not just sending out emails, you are keeping a list of people interested in your business. A list over which you have 100% control and a valuable resource your company owns. This is one of the biggest benefits of email marketing.
You can rank on the result page one day for a particular keyword and drop to page 2 the next day. It fluctuates and it is very uncertain. But with email marketing, you'll have stability and consistency in business.
10. Conduct surveys and collect data
If you want customers to continue interacting with, engaging with, and purchasing from your company, keeping an eye on the customer experience is essential.
Email marketing can help you to conduct surveys and obtain feedback through email campaigns. This serves two purposes at the same time, your customer feels valued that you want to take care of their preferences and you keep collecting valuable data with their consent.
Customer data is another valuable asset of a company along with an email list. In identifying your target audience and improving your marketing strategy, a data-driven policy never fails.
Other than conducting surveys, you can collect testimonials and reviews for social proof through email campaigns.
11. Notify people about everything you offer
Leaving notification in places where prospects haven't necessarily opted-in to receive information about your brand might be awkward at times. You'll always have a platform to promote your offer with email marketing campaigns, especially when customers opted-in.
You can use email to inform customers about new products, features, and discounts, as well as new content. This self-promotion isn't undesired or disruptive because customers want to hear from you.
As much as you'd like to assume that your customers are aware of all of your products and services, there's a strong possibility that they aren't. As per Marketing Sherpa, 61% of subscribers would like to receive promotional emails every week.
12. Save time and expenses
Email marketing doesn't require a chunk of money and is cheaper than any other marketing strategy. Most email service providers (ESPs) provide a free trial, so you won't have to pay initially to store your list and send a limited number of emails.
When you compare the low expenses to the costs of running advertising on Google or Facebook, it's easy to realize how much money you can save, especially if you're just starting.
Resources are always limited and with an email campaign, you are not wasting any of it to find an ideal audience. After reaching out to the targeted audience you learn more about your customer's preferences. Once you sort out the categories, you'll be able to formulate a strategy for getting your emails sent to your subscribers in less time.
13. Helps you to reach content marketing goals
If email marketing is the basis on which content marketing stands, you will surely meet your content marketing goals. Whether you want your content to rank on Google SEO, or test your site performance, or increase customer engagement everything gets more structured with Email campaigns.
With the new trends in email marketing, such as using emojis, videos, and pictures you are not anymore confined within the boring email content. According to 40% of B2B marketers, email newsletters are the most essential approach in B2B marketers' content marketing strategies.
Instead of roaming around in people's feeds, your useful and creative content will land in places where they will convert through email marketing.
14. Higher ROI (return of investment)
When it comes to email marketing ROI, it's statistically one of the best possibilities. For every $1 invested in email marketing, $44 is returned - a quite widely known stat.
Email is the most important source of ROI for 59% of marketers, while marketers who deployed segmented marketing saw a 760% boost in revenue.
Along with sending promotional offers mail, you can significantly improve your revenue through abandoned cart emails.
15. Boost your sale through email automation
We have time and again mentioned sending the right mail to the right people. With a service like OneMoreLead, you'll be able to search from millions of verified B2B prospects and find the perfect prospect for your business.
You'll be prepared to reach the right people, get their most important info, verify them in real-time, nurture relationships with them and thus convert them into sales - making OneMoreLead the perfect option for you.
Final Words
A well-crafted email marketing campaign meets the needs of your target customers, and gets more individuals to pay attention to your message, eventually resulting in a higher return overall.
But it is conditional on finding out the right prospects and their needs. OneMoreLead makes your life easier by helping you find the perfect prospects, and build an accurate database.
Sign up today to make the most out of your email marketing campaigns!