As an email marketer, you know how difficult it is to find a free and relevant email list. It is also impossible to guarantee the success of a list before you've launched an email campaign.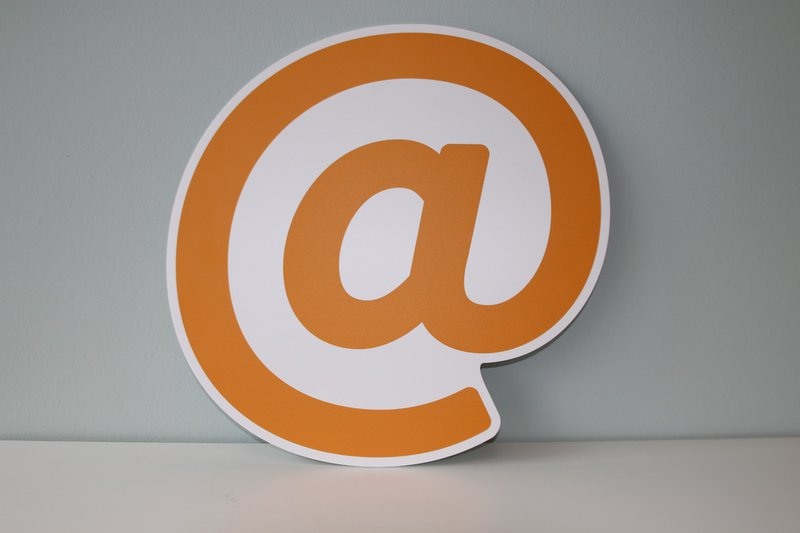 Email is one of the most common and effective means of communication today. However, to market effectively with email, it is still essential to include both quality and quantity in your list.
Nurturing leads with email marketing can help you build long-term relationships with your customers and earn their loyalty.
Whatever your industry, the importance of an email list cannot be understated. With a mailing list, you can tell your story, showcase your products, and promote your business while converting subscribers into customers.
Building an email list from scratch can be challenging, especially if you have to juggle your online store, content creation, and customer service. The good news is that you can still build a free email list without sacrificing everything else.
A great list is critical for your business, but how can you build one that delivers results?
We have put together this guide to help you. As you read, you'll learn how to capture email addresses and how to build an email list that will help your business grow.
Table of Contents
TLDR
Email marketing is the most beneficial as it is a more personal medium and offers direct communication.
To grow your business in 2021, it is crucial to establish a high-quality email list.
Building a free email list includes many strategies such as Offering opt-in forms, major perks, using a lead magnet and creating an appealing landing page, creating relevant blogs and CTAs.
An email lookup tool is the most significant means when it comes to building an email list.
7 Benefits of Growing a Free Email List In 2021
Since social media campaigns are mostly public, building an audience is perceived as more vital than accumulating email subscribers. While it may seem like the size of your email list doesn't matter, it does!
The most surefire way to grow your business in 2021 is to grow your email list. Listed below are a few reasons for that.
1. Nurture Leads Into Paying Customers
The majority of people who visit your website or social media profile are not ready to buy on the spot. Don't let that discourage you!
If you don't have an email list, you may miss the opportunity to reach out to potential customers and clients. When you collect their email address, you will appear regularly in their inbox to educate them and ensure they are ready to make a purchase when the time comes.
2. Communication With Your Audience is Completely Under Your Control
Email marketing has an advantage over other forms of marketing by being direct, and there are no intermediaries or algorithms involved.
Email allows you to tailor your communications according to your audience's schedule, monitor their responses, and adjust them accordingly.
By creating strategic journeys, you can prompt your subscribers to take a particular action, such as purchasing a product, signing up for a webinar, etc.
Compared to other marketing methods, like social media marketing, this is more effective. You also own your email list permanently.
In contrast with social media companies, email service providers do not block or delete entire user accounts. In the unlikely event that Facebook, Inc. collapses, you would still have your audience. There's no loss!
3. Email is More Personal and Natural
Brands can use email to reach out to people who have actively engaged and opted to receive information. Instead of the whole internet seeing an ad, your emails are confined to inboxes, for your recipient's eyes only.
This level of personal reach and connection is lost when brands rely on channels like display and social. Consumers are free to decide when and how to engage with brands.
4. Enhanced Personalization
You can make your emails appear more personal with email because you're sending them directly to the recipient.
The majority of consumers state that they find it appealing when they are treated in a personalized way because they feel special. They are therefore more likely to become paying customers as a result of their increased engagement and interest in the content.
Options for personalizing emails range from using the recipient's name in the email to targeting specific messages to different types of subscribers.
5. Email Marketing is More Convenient Than Ever
A creator's business often requires determining what is worth their time. It is best to choose a marketing strategy that involves the least amount of time and effort possible if you are dealing with email marketing.
There is no better way than email. Consider these reasons:
There's no need to keep up with constantly changing social media algorithms.
The length of your email is up to you.
It is possible to create emails in batches and to schedule them ahead of time.
6. Email Marketing Provides a High Return on Investment
Email marketing reaches customers in their inboxes, where they spend a lot of time every day.
When compared to other marketing methods, email provides the highest and most measurable ROI (return on investment). For every $1 invested in email marketing, the ROI is on average 36 dollars. A dollar spent on email marketing generates 36 times as much return.
Furthermore, it allows companies to utilize customer relationship management to better target and tailor messages to each customer.
7. Startup Costs are Minimal to None
Growing an email list only requires email marketing software and a landing page that captures email addresses. It doesn't take a team, an expert, or marketing collateral to get started.
What's the Best Way to Build a Free Email List From Scratch?
Tip #1: Use Opt-In Forms
Make opt-in forms visible to people when they visit your site. Make sure you ask them for their email address when they land on your site.
There are many different ways to offer opt-in forms. You can include various opt-in methods, such as models, pop-ups, and chatbots, to increase conversion rates.
Most people don't want to receive emails if they can't benefit from them. Thus, you must give careful consideration to the design, copy, and call to action buttons of your opt-ins. It shouldn't feel like joining an email list, but like joining a journey.
Tip #2: Use Lead Magnets
You can provide your audience with valuable content in exchange for their contact information. Various formats are possible, including PDF documents, e-books, or micro-courses.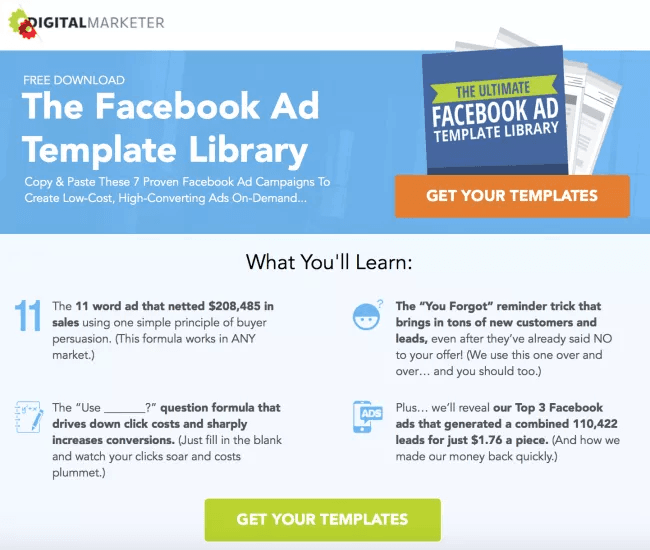 The goal is to produce valuable content in any format or form, but it must:
Create immediate value.
Solve the real problems that your subscribers face.
A lead magnet needs to address a problem directly in order to be effective, and not just any problem. Make it something subscribers deal with every day.
To create a lead magnet, start by thinking about problems, offer solutions, and make sure that they lead directly to you.
Tip #3: Make Your Blog or Landing Pages Unique By Using a Call-to-Action (CTA)
Create a subscribe button with a call to action. Make sure you use non-generic calls to action that will compel visitors to click right away.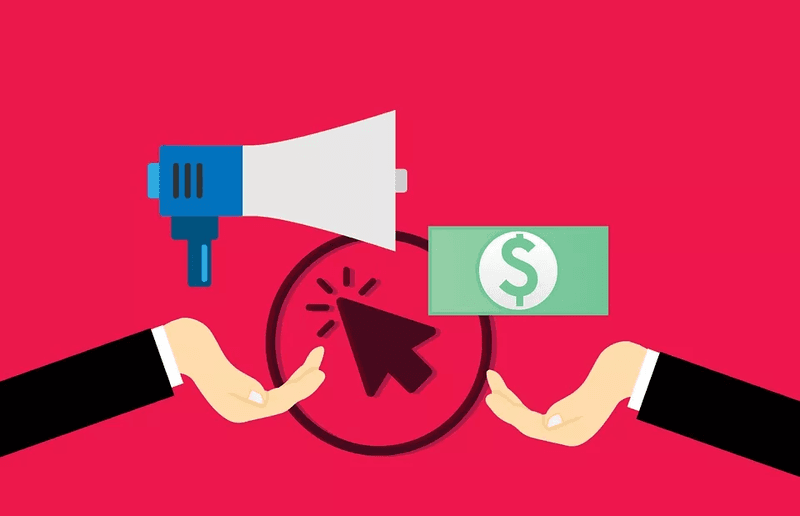 Optimizing your conversion begins with changing the CTA. Try changing the design and copy every week and see how well it works.
Have you seen an increase in visitors signing up and adding their email address to your email list since the new version launched? If not, consider making it better.
You need a CTA that meets the specific requirements of the readers of your blog post or website.
Tip #4: Establish a Compelling Landing Page
Putting your ideas out into the world is made easier with a landing page. Creating a landing page is the best way to grow your audience beyond your website.
Sharing your landing page link can be done through emails, text messages, and social media. You can appeal to a larger demographic by creating individual and personalized landing pages.
Each visitor to your site will have a unique concern, so the more landing pages you include to address each visitor's specific concerns, the greater the number of signups you will get.
Tip #5: Offer Perks and Freebies for Leaving Emails
Offer something in return to people in order to get their permission to include them in your email list. Gifts are always appreciated. You can get more email addresses by giving away coupons, discounts, trials, or freebies.
You can give discounts as an opt-in gift. Incentives that can be downloaded are also among the most attractive and effective incentives. As a reward, offer them an e-book, a free sample of your product, or access to exclusive content in return for their email address.
Tip #6: Segment Your Audience
Segmenting the subscribers involves classifying them into different groups based on the behavior, type, or way the subscriber joined.
By segmenting your audience, you could, for example, look at those who joined from an opt-in form versus those who joined from webinars you conducted.
Segmenting your list allows you to send highly relevant and tailored emails to each type of subscriber group based on their preferences. It is more likely that someone will unsubscribe if the content is tailored to their needs.
Tip #7: Make Sure Your Checkout Process Includes An Email Field
A great opportunity to capture your customer's email address during the checkout process is if your business runs an e-commerce store.
If you do not collect email addresses from your customers, you would be missing out on an enormous opportunity to reach out to a segment of your market that is highly engaged.
In fact, you're already interacting with them to get them to purchase something from you. There's a good chance that your subscribers will also appreciate hearing about promotions, new products, and updates through your email list.
Tip #8: Create a Blog To Generate Email Addresses And Leads
Getting new customers is easy with content marketing. Generate traffic on your blog by writing engaging and Google-friendly articles. A relevant theme of your blog should give you a better chance of attracting people to it.
Identifying your target audience should be your first step. Ensure that it matches your brand's persona. You'll soon have new subscribers sign up for your newsletter, new accounts will be created, and new emails will be added to your mailing list.
Blogs are useful tools for generating leads. When a blog is optimized for search engines, it can help drive organic traffic to your content and site.
You can grab contact information by adding simple CTAs that adds a form to your content directly. You can also link the CTAs to a place that offers value in exchange for their contact information.
The result will be an increased list growth, more subscribers, and more people joining your list as soon as they decide they are interested in your content.
Tip #9: Make Use Of A Professional Email Database Tool
Utilizing an email lookup tool is the most convenient, convenient, and efficient way to build an email list. These services feature large databases that are updated regularly. You only have to locate the data.
When creating your list, use a reliable tool that provides accurate and valid data. A reliable, authentic source is your best bet.
OneMoreLead has an extensive database of more than 40 million verified B2B business contacts to filter from, making it easier for you to build an email list in no time and convert more leads.
4 Best Places To Get Free Leads For Your Business
OneMoreLead
OneMoreLead's mission is to help businesses accelerate their growth by finding the right emails. Mailing lists obtained from data brokers often become stagnant over time. On the other hand, OneMoreLead provides dynamic email lists. The database is updated every time a professional changes jobs or company.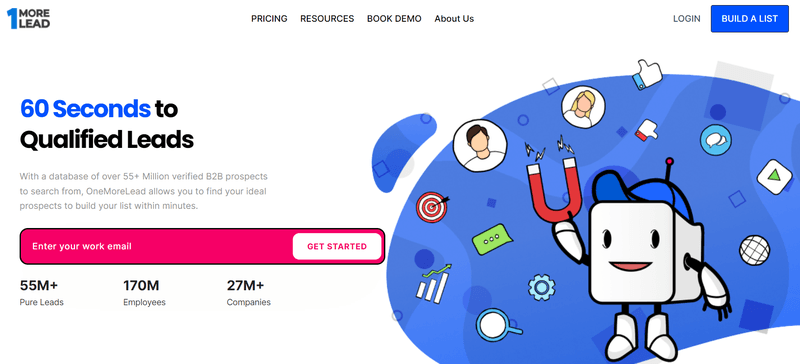 With OneMoreLead, you can perform the process with little time and effort.
In addition, it allows you to conduct bulk searches and generate emails most efficiently. Contact with your prospect becomes more convenient, and you receive the data you need to engage with them.
Mailchimp
The free account offered by Mailchimp makes it popular with bloggers and small businesses. This service also offers excellent tools for online businesses and email marketing.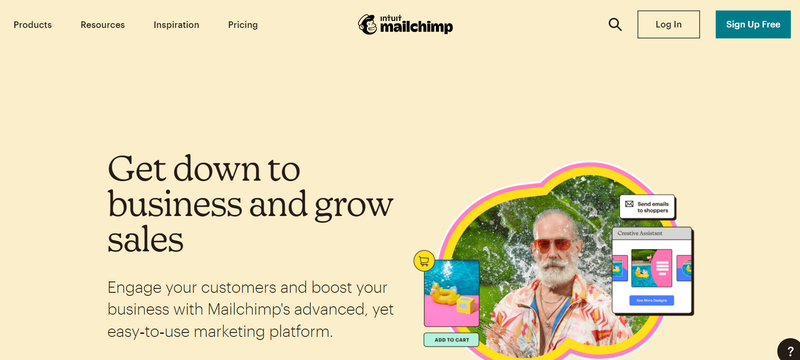 Some features of this tool include powerful marketing automation so that you can welcome new subscribers while segmenting your list based on purchase patterns, demographics, and more.
Benchmark
A well-known email marketing service provider, Benchmark is another that gets little attention but is still widely used and has many features.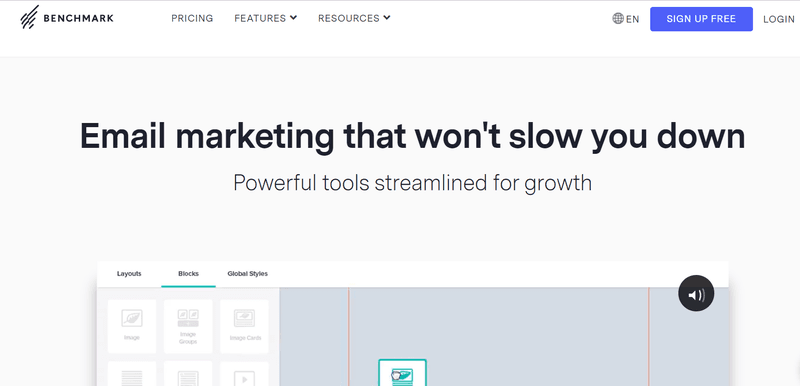 With it, you can automate many of the same marketing processes, including the ability to send specific autoresponder series to subscribers based on actions taken on your website or by them in an email.
LeadIQ
Using LeadIQ, users can create their own email marketing lists by browsing through 100 million email addresses and downloading verified emails.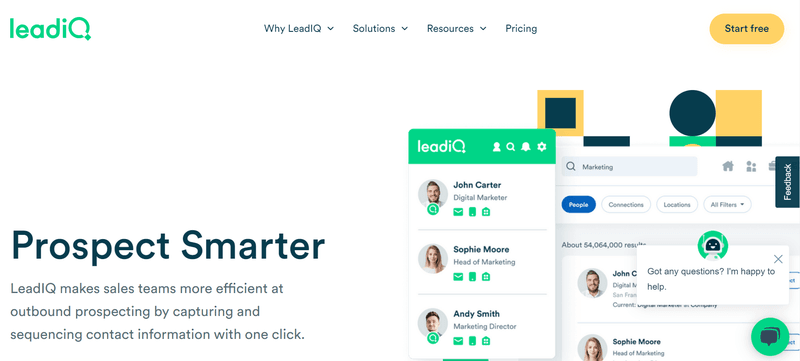 As well as real-time job change notifications, the platform offers users visual analytics to help them understand their data better.
How Does OneMoreLead Stand Out From The Rest Of The Free Email Marketing Services?
Its system gathers customer information and puts it into an automated search.
You'll get 24/7 live customer service.
By automating emails, they set up a series of touchpoints for prospects and customers that is measurable and testable.
The OneMoreLead database contains more than 40 million verified B2B prospects so you can quickly find the ideal prospect.
OneMoreLead's CRM is an integrated solution with its main package.
You can always hit your target leads.
You can take advantage of their data-rich reports that can be customized to answer customer questions.
Wrapping Up
A lack of investment in a tool to facilitate the process has led to many companies being content with this state. However, the right marketing tool does not have to be expensive. There are many affordable email marketing tools that can save you time and money.
A good example is OneMoreLead. With OneMoreLead, you get a wealth of features before even purchasing a subscription. Save time and money by making the most of it!
Start your free account with OneMoreLead today to make creating an email list a piece of cake!