B2B Sales Prospecting requires dedication and consistency regardless of how the sales department is set up internally. Whether your sales team is responsible for the entire pipeline or the sales development team is assigned to fill the sales teams, there are some tested and proven ways to improve sales prospecting.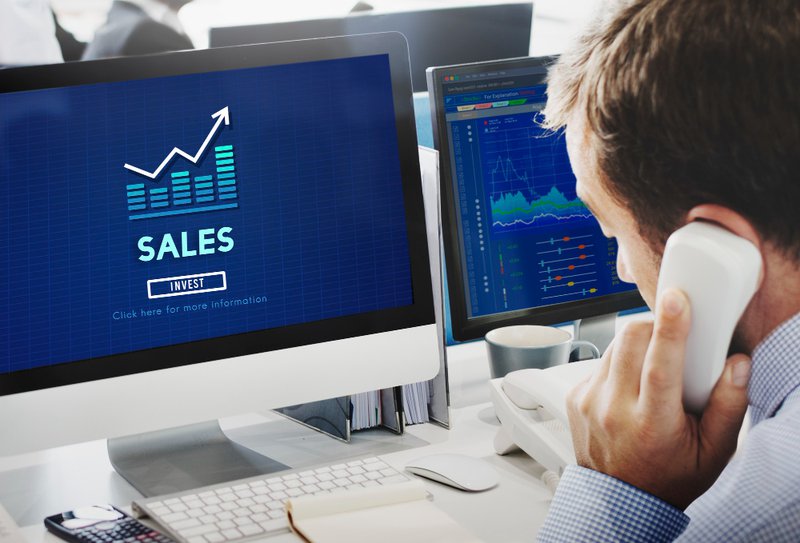 Typically, a sales process consists of 5-7 steps, and prospecting is the first among them. Yet, this step is left out due to mediocre research and average concentration.
In this article, we will guide you through 10+ ways to improve B2B sales prospecting along with shading light on some basic relevant questions.
Table of Contents
TLDR
Start with generating an Ideal Customer Profile (ICP). For B2B it is important to collect firmographic data along with other criteria to define buyer persona.
Account-based marketing aligns the marketing and sales department to optimize the prospecting process and give the best ROI.
Social selling on multiple channels is important. For B2B prospecting, LinkedIn is the hotbed of prospects.
Develop a strong email marketing strategy and before you send an email find a reason. A personalized pitch always works better.
Cold calling is not dead. Don't go by the assumptions rather go by the statistics.
High-quality leads or bulk of fresh leads? Both are crucial. It is easier to draw a balance with the right tools which offer more personalization.
Prequalifying leads can save the time and effort of the sales development team. The easiest way to do it is to ask questions.
Video contents are the most trending strategy of 2021. Sending personalized videos to prospects' emails can seal the deal.
Prospecting through referrals never fails. To grow your client base, take the help of current customers.
Follow up! Follow up! Follow up!
What Is B2B Sales Prospecting?
A prospect is someone who has been identified as a possible customer based on a company's criteria. A prospect does not have to express an interest in purchasing from a company; they only need to meet certain criteria.
So, what is the definition of sales prospecting?
Sales prospecting is a set of activities aimed at generating new business prospects by discovering and cultivating potential clients. Sales teams oversee the entire process. B2B sales prospecting is the process of discovering potential clients and convert them into customers.
There are many stages of closing a deal like qualifying the leads, initiating discussions, and nurturing connections to move prospects through the sales pipeline. Prospecting opens the gate for all other stages and keeps potential customers ready to push through the sales pipeline.
Is Sales prospecting the same as lead generation?
A top-of-the-funnel contact (individual or business) who has shown potential interest in your company's product or service is referred to as a sales lead.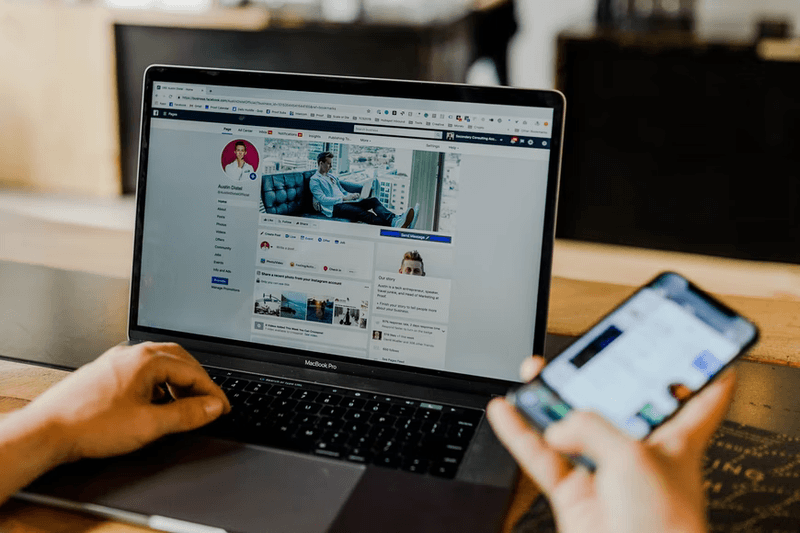 Although the two terms, Sales Prospecting, and Lead generation, are often used interchangeably, they are not the same.
To claim that leads and prospects are interchangeable is like stating that a delicious cheeseburger and a vegetarian burger are the same.
Yes, they're both "burgers" made to satisfy your hunger.
When you take a bite, though, you'll notice the difference. A vegetarian burger is tasty, but nothing beats a juicy cheeseburger.
A similar idea may be used for leads and prospects.
Prospects and leads are both parts of the sales process and have expressed various levels of interest in a product or service. While a lead shows interest by providing information in exchange for gated content, a prospect has to meet a set of predetermined criteria.
Lead generation is typically a marketing function. It's the initial stage in the sales process, as well as a long-term plan for growing your sales funnel.
Importance Of B2B Sales Prospecting
B2B prospecting is crucial to any company's growth. Your sales operations are the heart of your company, and B2B sales prospecting ensures the good health of your company. Here's why you should be prioritizing B2B sales prospecting.
Fills the Funnel Consistently
B2B prospecting offers high-quality leads to fill your sales funnel. Prospective customers are constantly looking for services and products, which means you'll be able to locate them without even trying!
More Effective Outreach
For optimum efficacy, B2B prospecting ensures that your communications are delivered at the correct time, to the right prospects, and through the proper channel.
Quicker Qualification
B2B prospecting allows you to quickly weed out leads who aren't interested in your products or services.
Shortens the Sales Cycle
Effective B2B prospecting shortens the sales cycle, making it more productive. It also leads to a higher number of closed deals.
Higher Lead Quality
B2B prospecting is a method of bringing high-quality leads to sales. Your conversion rate will improve as a result of this.
How To Improve B2B Sales Prospecting
Prospecting is an important aspect of a salesperson's job. According to HubSpot's 2021 Sales Enablement Report, sales prospecting is the most challenging part of the sales process for 40% of salespeople. To help you out, we have highlighted some effective strategies.
1. Generate Ideal Customer Profile
What does your dream customer look like? If you do not know who you want to attract, you are going nowhere.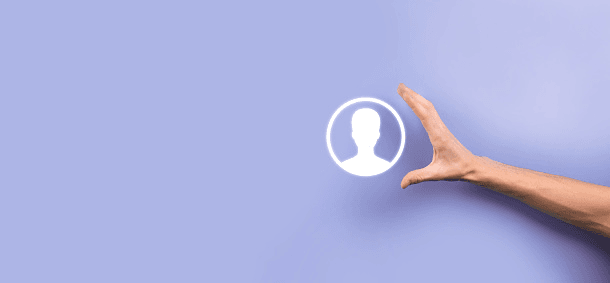 When salesmen are unable to clinch a deal, they frequently contact the wrong person. To avoid this, every B2B sales process should start with thorough research on the possible pool of prospects.
You also need to define criteria for ICP and buyer personas, such as their job title, industry, company revenue, business goals, key difficulties, hobbies, and so on.
The firmographic data of the targets, such as their company size, employee count, or yearly turnover should also be included in a B2B customer profile.
2. Use Account-Based Marketing to your advantage
Account-based marketing is a targeted strategy to B2B marketing in which marketing and sales teams collaborate to identify and convert best-fit accounts into customers.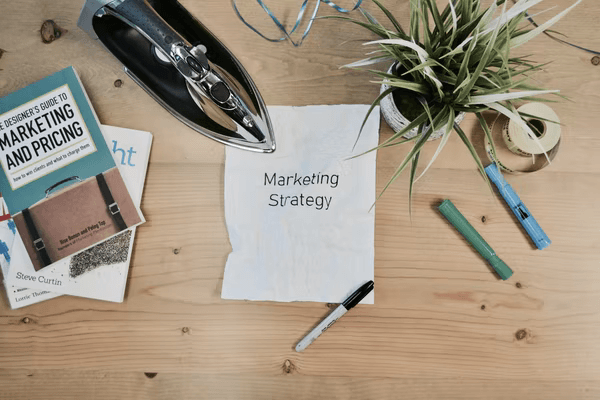 Marketers are always battling for the attention of potential clients in this age of information abundance. As a result, businesses that wish to maximize their return on investment (ROI) should concentrate on high-value accounts, taking into account penetration, marketing penetration, and branding into account.
In an ITSMA survey, 87 percent of B2B marketers said their ABM activities outperformed their other marketing investments in terms of ROI.
Account-based marketing works in the same way that sales do, putting marketing and sales teams on the same page in terms of accounts and how to target, bring them to the table, and close the transaction.
The inefficiencies of producing leads that aren't in the proper accounts or don't satisfy your ICP cause a lot of frustration among sales and marketing teams. Studies show that ABM reduces sales time spent on unproductive prospecting by 50 percent.
3. Leverage Social Selling on multiple channels
Now let's move on to the most recent prospecting craze: social selling. Is it just a whim or something you should start doing right away? According to Forbes, 78% of Salespeople using Social Media outsell their peers.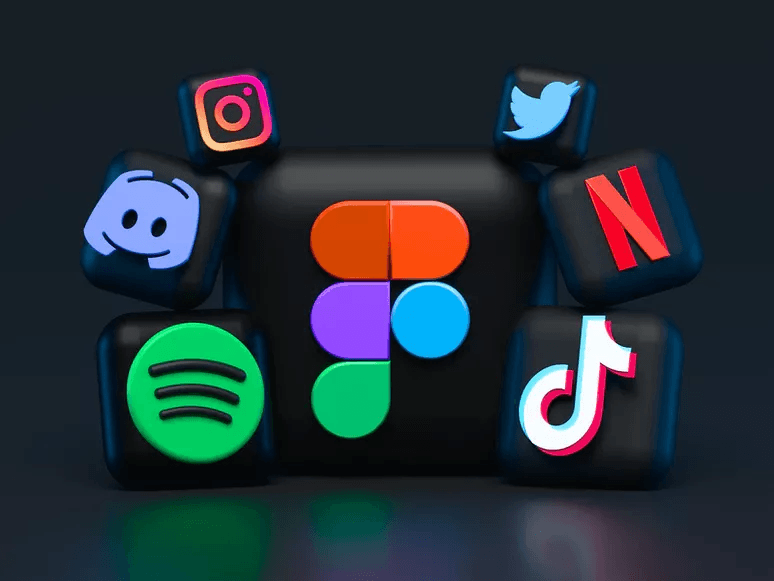 What if, out of 100 prospects, 30% would only respond to an email, 30% would respond to a phone call, 30% would respond on LinkedIn, 5% would only respond on another social media platform, and 5% would never respond?
What would you do if you want as many responses as possible? That's right, give them all a shot!
For B2B, LinkedIn is the hotbed of prospects as it is the most widely used social networking platform for professionals. If you use LinkedIn Sales Navigator and Social Selling Index together, you can unlock all sorts of insights about your prospecting performance and potential improvements.
4. Develop a strong email marketing strategy
Email marketing creates $44 for every $1 invested, a 4400 % return on investment, making it one of the most effective ways to contact prospects. Emails are an excellent method to keep existing clients informed about new products and improvements in your company (increasing customer retention).
They also encourage new prospects to purchase what you are offering them. When utilizing this channel, make sure your email does not end up in the spam folder, as this has a negative impact on B2B sales conversions.
To improve your sales prospecting through email research about the prospects' business and roles. Find a reason to connect, that is a problem your prospect is facing, and how you can solve it. This will help you to personalize a pitch that resonates with your prospects.
5. Be the Maestro of cold calling
Despite the common assumption that cold calling is dead, it is still one of the most effective ways to convert leads when done correctly. In fact, 57% of B2B C-level and VP-level customers prefer to be engaged via this channel.
So, what makes cold calling so effective?
The major reason is that people are social beings, and cold calling is the sole route that allows the salesman and the prospect to have a personalized real-time human connection. Your B2B sales will skyrocket if you understand how to engage your prospects in a discussion during a cold call.
The best way is to provide value and ask for nothing in return. Instead of scheduling a follow-up meeting, you might offer to do an audit on their social media presence and get back to them within a week with your findings.
6. Draw a balance between quantity and quality
Always seek high-quality leads who are likely to buy your product, but keep in mind that the quantity of fresh leads is also crucial. Don't spend too much time on any one prospect in the early phases of your pipeline because you can warm them up later in your follow-up cycles.
You can use automation tools to accelerate the prospecting process. But sometimes these tools involve risks of ruining your inside sales effort. While technologies like auto email sender and pre-recorded voicemails might help you achieve a greater quantity, they can also overlook the importance of personalization in sales.
We advise using tools like OutReachBin that can offer greater personalization in your outreach rather than relying just on automation to draw a balance.
7. Ask questions to prequalify the leads
In a typical B2B company, 50% of the potential clients that meet your ICP may still be a poor fit for whatever you offer. This implies there's a good possibility you'll contact the wrong individual.
Prequalify every lead after the initial contact by asking a few easy questions to reduce the number of unqualified leads moving further down the sales pipeline:
How well does this prospect fit your ICP?
Are your services relevant to the industry they work in?
Do they sound interested in purchasing your product?
Are they in contact with your competitor?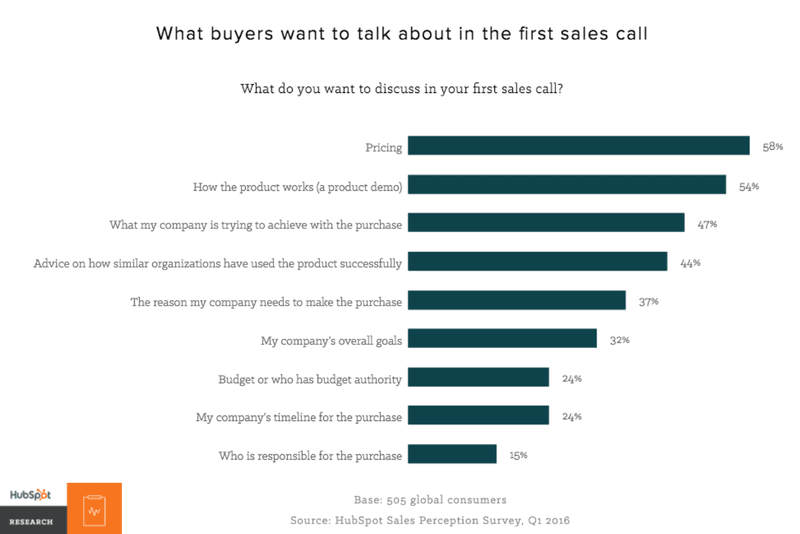 You can ask more questions following the NOTE method, introduced by Sean Burke, the former CEO of KiteDesk before you get started:
N is for Need: What is your company's current position, and what do you want it to be?
O stands for Opportunity: What obstacles lie in the way of accomplishing your objectives?
T stands for Team: Who are the people who have a role in the outcome of the product? What impact does the product have on others who purchase it eventually?
E stands for effect: What do you want to achieve from our collaboration?
8. Demonstrate your business using video
There are a variety of reasons why videos have become so important in the B2B sales process: they are interesting and amusing, offer a high return on investment, clients prefer viewing videos to reading about products, and they enhance the probability of closing a sale by 1.8 times.
This does not imply that you must create a YouTube channel or a TikTok account right now.
Consider sending personalized videos to your prospects' emails, or include some short video material in your blog. If you're ready to share some of your business knowledge with people, you might even want to launch a webinar course.
9. Ask for referrals
People influence people. Nothing influences people more than a recommendation from a trusted friend.
"A trusted referral is the holy grail of advertising" – Mark Zuckerberg.
Referral marketing helps you to expand your reach by taking the help of your clients as brand ambassadors.
While some places and situations are just off-limits to traditional advertising, your customer's ability to tell a friend or coworker about a wonderful product or company has practically no bounds. Customer recommendations will also enable you to grow your client base because many people have a diverse network of contacts.
By using B2B referral marketing, 87% of sales marketing efforts are successful, whereas just 42% of sales marketing efforts are successful without it.
10. Don't forget to follow up
If you get a positive response to your pitch on your first try, you're either incredibly lucky – or very skilled at your profession. However, in the vast majority of situations, you will receive no answer at all. This should never be a reason to abandon your outreach efforts.
Follow up with an email, contact them again, and make sure you are completely prepared for your next talk when they are ready to make their next move for excellent B2B sales prospecting.
Develop a follow-up plan that works best for your company, and utilize follow-up templates to make your approach more consistent and to provide better results.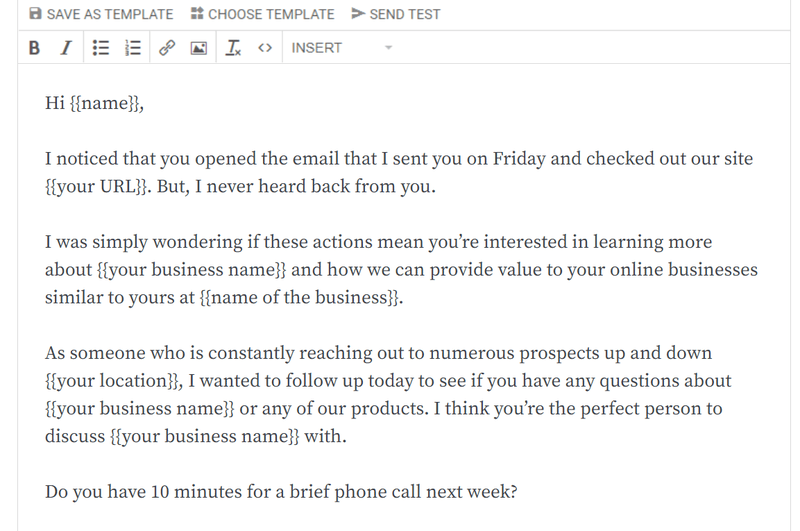 11. Invest in the right automation tools
Sales representatives have a difficult and time-consuming job. Worse still, not all clients who express an interest in purchasing will do so, either because they are not fully prepared and are waiting for the right moment, or because they are seeking cheaper alternatives.
You'd be always on the lookout for a way that would save you all that time and effort. This is where sales prospecting software with sales automation comes in handy. In certain ways, it improves the effectiveness and impact of the sales cycle.
For example, OneMoreLead allows you to add criteria that your target prospects must meet at data entry points, and it will provide a list of those prospects together with all of their verified information.
Final Word
Certainly, B2B sales prospecting is difficult but with definite strategies and tools, you can make it easier for the team. OneMoreLead is the right option for you if you're searching for a single place for your sales teams to prospect, develop lists, and qualify leads.
OneMoreLead offers access to a database of over 40 million verified B2B prospects, allowing you to quickly discover the ideal customer for your product or service.
What are you waiting for? Sign up on OneMoreLead today!