Should you take the risk of applying to a fast-growing startup, or slowly work your way up at a more established enterprise company?
This is a question most salespeople have had to ask themselves at some point in their career. And it's not an easy decision. There are pros and cons to both.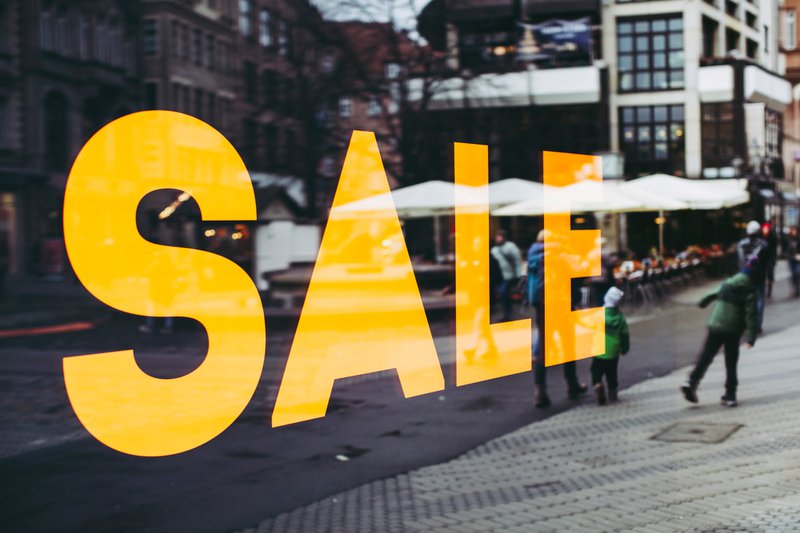 Sales roles come in all shapes and sizes. The nature of each rests, in large part, on the scale of the company that encompasses them. A large enterprise with five floors of office space in a skyscraper probably isn't going to have similar clientele and sales operations to a startup operating out of a room in an incubator.
Now, let's get some perspective on what kind of prospects startups and large enterprises can generally sell to, their differences, and what it's like to be a salesperson at each kind of company.
Table Of Contents
TL;DR
Enterprise sales represent months of communication between the sales representative and the prospect, resulting in larger-scale corporate solutions.
Startup sales are simply the selling of a product or service to an independent organization.
While startup deals are small, transactional, and quick, enterprise deals are the complete opposite.
More money = greater risk = a much more sophisticated buyer journey that takes a completely different approach to get the deal across the finish line.
Based on your preferences you can work as a salesperson in startups or enterprises as both these sales have distinct pros and cons.
What Is Enterprise Sales?
Enterprise sales, also known as complex sales, refers to the procurement of large contracts that typically involve long sales cycles, multiple decision-makers, and a higher level of risk than traditional sales.
In other words, enterprise sales are essentially sales that involve large-scale corporate solutions. It is worth noting that many startups initially focus on transactional sales in the early stages of their business, because they typically involve lower risk, have shorter sales cycles, and are driven by marketing and sales.
What Are Startup Sales Or SMB Sales?
Startup or SMB sales is the act of selling products and services specifically to startups. Small businesses employ 100 or fewer employees, while medium businesses employ 100 to 999 employees.
These SMBs are typically local businesses or startups, and they often have very different needs and pain points than large enterprises. This requires Startup or SMB salespeople to use a unique B2B sales process to land clients compared to the strategy they'd use for enterprise sales.
Who Can Enterprises And Start-ups Sell To?
When you work as a sales representative for a large enterprise, the product or service you're offering is likely to be well-known. As your company has grown through the years, it has most likely developed a reputation. Many prospects will have heard of your product or service and know that it is trusted by a variety of enterprises.
In B2B sales, mid-market to large customers generally have less room to experiment with newer, less tested products or services.
They, themselves, are better established and often have more to lose if their investments don't deliver the results they need. In turn, they're often more skeptical of newer, lesser-known products than smaller businesses. Naturally, this means that Large corporation sales representatives will have greater room to appeal to larger businesses.
On the contrary, startup representatives might initially sell to smaller companies to develop a solid enough reputation to close more substantial deals.
That's not to say large enterprises never sell to smaller businesses or startups land deals with bigger ones; those are still real possibilities. But in terms of trends and capacity, large enterprises have a better chance of successfully selling to mid-market or large organizations than startups do.
Differences Between Enterprise Vs Start-Up Sales
Let's look at some key differences between start-ups and enterprise sales.
An enterprise sale is marked by:
High risk.
Many stakeholders.
A long sales cycle (6+ months).
High investment.
Complexity.
In contrast, a startup deal:
Is lower risk.
Has few stakeholders.
Has a short sales cycle.
Sells single products and services (or small bundles).
Is driven by marketing and sales rather than by relationships.
Apart from these differences, other significant factors differentiate these two including procedures, workflows, ownership, and more.
Procedures and Workflows
Enterprise sales organizations usually have well-established procedures, workflows, customer relationship management, and forecasting systems. They also have well-developed workflows for lead-processing and drafting and revising of contracts.
Start-ups often develop informal workflows from scratch. There are no hard and fast rules like— "we have always done it this way". Pipeline reviews are not regular or scheduled and often happens at odd hours.
Enterprise organizations, on the other hand, have regularly scheduled pipeline reviews, where each salesperson discusses the status of their accounts and must defend their forecast and tactics. Action plans are agreed upon for each account, and the results are measured the following week.
For example, ADP, a large organization that sells payroll and human resource services, is well known for its rigorous, mandatory weekly sales meetings. As such, they look for salespeople who will conform to a standard with less individualism.
Start-ups and small and medium-sized businesses (SMBs) are more likely to tolerate cowboys and cowgirls, high-performing outliers that are non-conformists.
Ownership
There is rarely an opportunity to own stock in the enterprise unless you are at the executive level or if there is a stock or options plan available for all employees.
Although, their fringe benefits package, including paid time off (PTO), will usually exceed that of the start-ups and SMBs. Some SMBs may be owned or controlled by one or more families, which introduces another dynamic.
If a start-up or SMB is successful, turnover is normally very low, and this is largely due to the comradery. Usually, their primary problems are staffing or finding qualified people and space. If they aren't successful, they'll spend most of their energy seeking private funding to sustain operations.
At some point, the founders of successful start-ups will recognize they need to hire professional managers to run the company and will take a more specialized role or leave the company entirely.
People with key roles become in-demand and are often poached by other start-ups. As the company scales up due to growth, more formalized procedures and processes will be put in place.
Sales Support
Enterprise organizations usually have staff devoted to pre-sales activities, sometimes at a 1-to-1 ratio with salespeople, but generally no greater than 4-to-1. They also usually invest in fulfillment and customer support functions.
Start-ups and SMBs don't have the resources to devote to these critical needs, and, in general, are often less selective about their customers. They will often sell to as many customers as possible to quickly capture market share, rather than spending time on presale activities.
Products
As mentioned earlier, generally, many enterprise organizations have established, well-known, products in the marketplace, and will appeal mostly to those that desire mature, well-tested, and accepted products with less risk to the company when selected.
Product introductions consist primarily of product extensions. Some try to enter new verticals. Others try to reinvent themselves to be more cost-efficient and decrease time-to-market for new products.
Start-ups, on the other hand, often need to fight the battle of recognition, financial stability, and reputation in the marketplace. They often have products that appeal to buyers who want to purchase the latest and greatest gadget, the early adopters. Their offerings are typically more technologically current.
Opportunities
There are thousands of very successful SMB companies that offer lucrative sales careers. And they usually offer more opportunities for promotion and greater responsibility for those who are willing to put in extra work.
International start-ups are always eager to gain market share, and they can be an attractive option for many. If you work for one of these foreign start-ups, you will operate much more independently, as the headquarter is thousands of miles, and several time zones, away.
Being A Salesperson At Enterprise Vs Startup Company
Structure And Support
Larger enterprise companies are generally more structured than startups. They're more well-established with a greater wealth of available resources for salespeople. They typically have more robust HR departments, allowing for more comprehensive, company-specific onboarding and training programs.
Large companies also usually have full customer support departments to back sales representatives' efforts by taking on the burden of customer service. These businesses often have better-tested sales processes, familiarity with sales methodologies that work for them, more thoroughly developed CRM systems, and stable management.
So naturally, sales representatives at large enterprise corporations tend to have a bit more guidance in terms of how they're expected to operate.
On the other hand, startups usually don't have that kind of infrastructure in place for sales representatives. Their sales teams are usually left up to their own devices more than their large corporate counterparts. If a startup is really on the ground floor, it's on its sales representatives to find the sales processes and methodologies that work best for them.
Startups and SMBs are often leaner, looser, and hungrier than the larger organizations. They're usually more entrepreneurial (even if they have been in existence for many years) and tend to be agile and embrace change easier than larger organizations.
Though that uncertainty might be disorienting, it's not necessarily a bad thing. Sales representatives at startups often have more flexibility and room to grow as problem solvers as a result of their lack of more definitive guidance.
"Hats To Wear"
Being a salesperson at a large corporation is more straightforward than being one at a startup. Especially if that startup is only just getting off the ground. Working for a larger, better-established company generally means having less responsibility beyond the context of your role.
That could be good or bad, depending on what you want out of a job. At a large corporation, you often have a more streamlined path to hone a specific skill set. You have fewer extraneous responsibilities and, in turn, more time to focus on your development as a salesperson.
Startups are often a bit different. You have to "wear many hats" when it comes to working for a smaller company. The term essentially means consistently taking on duties outside of your typical role or department.
Startups, particularly early-stage ones, often lack the resources to keep individual employees in a single lane exclusively. They generally have more responsibilities to allocate across a smaller staff.
A sales role at a startup might not end up only being in sales. You might be expected to take on challenges and solve problems beyond your company's sales department. That can be support, marketing, or any other aspect of the business that might be short-staffed.
No matter where you might land professionally, whether it be at a large corporation or a business just getting off the ground, you'll stand to learn a lot about sales and yourself.
You might find that the stability and straightforwardness of large enterprise life suit you best, or it could be that the dynamic atmosphere of the startup world speaks to you.
You'll never really know exactly what you'll get out of a sales role, but it's still important to have some concept of what it might entail before getting into it. Knowing the fundamental differences between sales at large enterprises and startups is a great place to start.
Final Thoughts
It's harder to sell to enterprises, for sure. With startups, sales are all about speed. You have to be fast! If you don't sell to a company in the first three months, the chances are you'll never sell to them.
Enterprise sales take a lot longer. Two years can go by before the deal is signed. So it's about using that time wisely, building a relationship with the company and the stakeholders, gaining their trust, and providing value at every stage.
Looking for the perfect sales prospects for your company? Get a OneMoreLead demo today!