Lawyers are not familiar with lead generation. Hence, many of them find the concept of lead generation intimidating and challenging. But if appropriately integrated, lead generation for lawyers can be a goldmine for any law firm.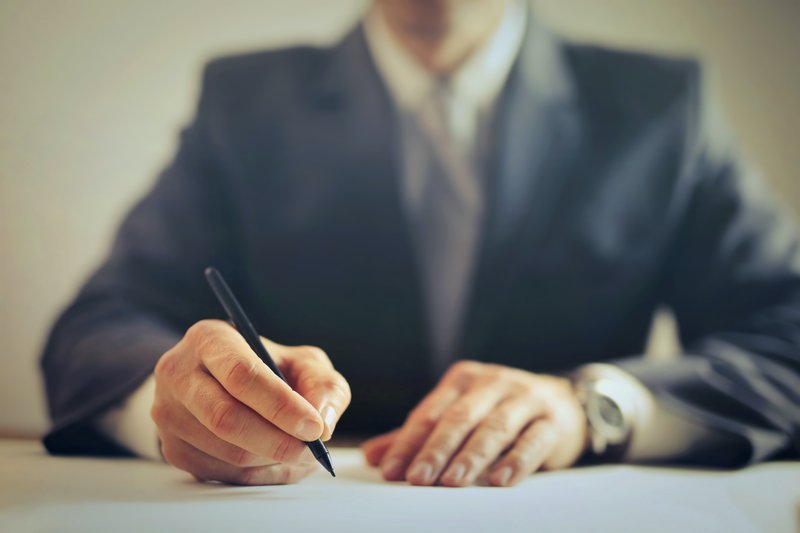 Although many people term lead generation as "people in sales", in reality, lead generation can positively impact the business growth and target revenue if you implement the right strategy and tactics.
Law firms can successfully draw new customers by primarily emphasizing high-quality building lead generating systems, encouraging more people to visit their website. If the website contains organic, engaging, and resourceful content, the visitors will become the client momentarily.
But, what is the right way to finetune lead generation strategy for law firms? Let's take a look at the discussion below.
Table Of Content:
TLDR
The term lead is different for law firms than other businesses.
Lead for law firms refers to people interested in getting legal services from you.
Four main stages of a sales funnel for law firms are- Awareness, Interest, Decision, and lastly, Action.
Although lead generation for lawyers is a new strategy for law firms, it has made its mark, and this pool is getting highly competitive every day.
Only implementing the right inbound strategy can help you to succeed.
Building a professional website is a powerful strategy to increase your leads.
Landing pages can cause a significant improvement to the lead generation process.
Right email marketing strategies will improve your ROI.
Building credibility is the key to achieve success in the lead generation process.
Reviews and referrals from your clients can build credibility.
Lead Generation Breakdown For Lawyers
First things first, let's get to know what lead implies. In general, the term lead addresses the potential client or prospect. However, it can vary according to business. For some companies, leads can be people who find the contents of your website useful.
In the case of law firms, a lead is someone who will agree to pay for legal service and knowledge, and they have shown interest by sharing their contact details.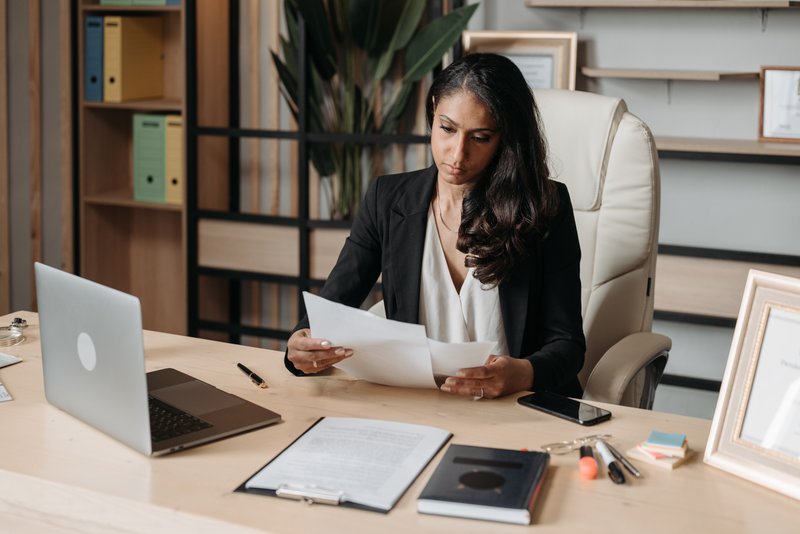 Lead generation is how you find new potential leads through the sales funnel. The term "sales funnel" refers to a multi-step procedure that moves potential clients one step closer to becoming actual clients of your law firm. The main stage of the sales funnel are:
Awareness: Making a potential customer aware of your company and the services you provide is the first step in turning that person into a paying customer. But that's challenging. You need to make your prospects notice your website. This can be done organically or through paid advertisement. The search engine ranking of your website plays a crucial role here.
Interest: Once your leads pass the awareness stage, you have to attract their interest. Your website or landing page needs to have something that will keep them hooked to dig more into what you offer.
Decision: Based on your performance of a lead's awareness and interest stage, they will decide to become your paid customers. Therefore, you have to convince them that your service is worth the price.
Action: This segment varies according to business. For example, the success rate in this stage for software companies will be determined by how many new deals they close, but for law firms, it will be how many people share their information or book a consultation.
Lead Generation For Lawyers: The Process
Lead generation is already a challenging thing to do with full of competitors. For lawyers, the competition increases even more. Hence, you can only grab the limelight with the right inbound digital marketing strategies.
Your leads should
Find your website through your marketing approaches
Find the CTA compelling enough to click-through
Visits your landing page
Share their information, and
Get a follow-up email from you with information that is crucial to them.
Lead Generation For Lawyers: How To Do It?
Hopefully, by this point, you have grasped what lead generation is. Understanding the concept and executing the whole thing are separate things. But don't you worry. Here we present some strategies that will help you generate leads for your law firm and maximize the revenue.
Website:
Your website is your key weapon if you want to capture leads through digital marketing. Your website creates the first impression of you in your leads' minds. Therefore, you can assure them that your service will be worth paying the price through your website. You are halfway done.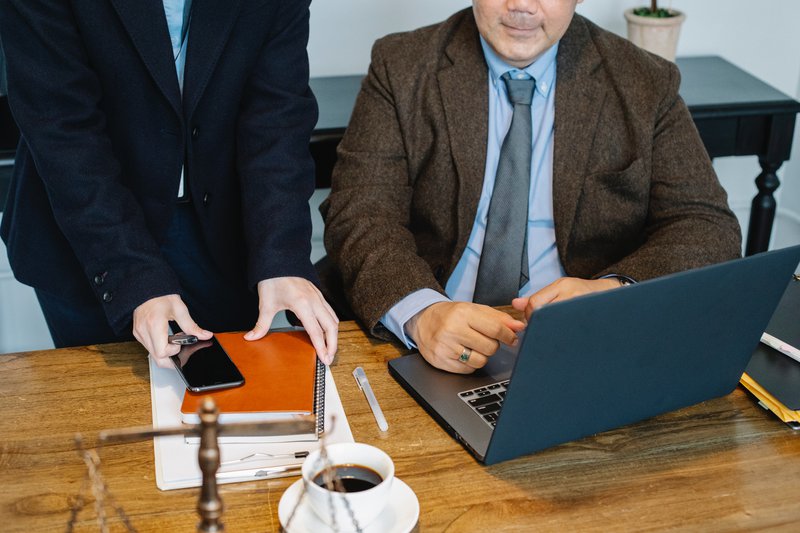 But how do you ensure that you have a polished law firm? Well, check out the following things-
Your website must have a professional design with a user-friendly interface and proper optimization. When we say optimized, we seriously mean it. Your website will fall short of meeting your leads' expectations without optimization.
Any content you use on your website should be high-quality. It can be an image or any legal information- everything has to be organic and high quality. Moreover, It should focus on your audience's needs so that they feel like you are catering to their needs.
You should have a proper introduction of every lawyer of your law firm on your website. It will make you more reliable, and your leads' will know that they are communicating with real lawyers instead of some bots.
Include relevant CTA on every page of your website. By appropriate, we mean the CTA should be suitable for the website's content. However, refrain from adding too many CTAs. It just fades the appeal.
Landing Pages:
Do you think the landing page is just another page of a website? Well, you are wrong. Landing pages are web pages developed to be used in advertising campaigns and to encourage visitors to perform a specific action.
Landing pages require strong, convincing, and compelling content. It needs tweaking now and then to go along with your campaign. Optimization of the landing page is a must for conversion.
Email Marketing:
Email marketing is a powerful weapon to bring more leads to your arsenal. So how do you do email marketing? Building an email list is the first step to integrating email marketing into your digital marketing campaigns.
But that's not easy. Verifying emails of tons of leads is much more tedious than it sounds.
Don't you think software will do it much more efficiently than we do? We hear you. We have a database email for over 55 million qualified leads. With Onemorelead, you can build your email list in a jiff!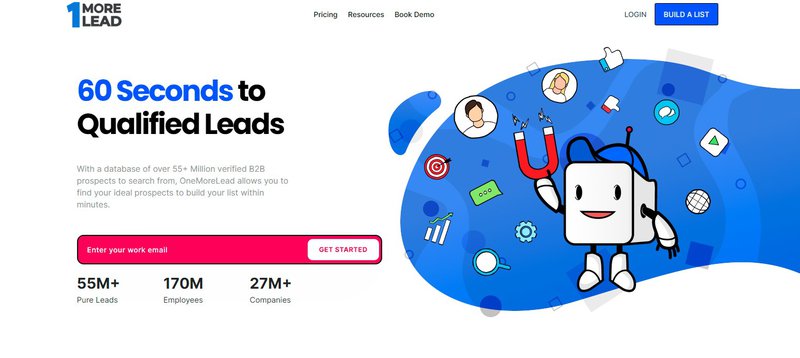 Newsletters and lead magnets (pdfs, webinars, guides) can be a great way to start engaging with your leads. But you have to promote these via your marketing channels. For example, if your law firm has its own Facebook page, then with every post, you can add the following CTAs-
Sign up for our weekly newsletter for more information!
Or, Get our webinar link on "X" through email!
These CTAs with a pop-up help you collect your lead information and add them to your database. Besides, the followers will know about your weekly newsletters and free tools.
Email lists are an excellent way to increase your ROI. However, the wrong email to the wrong lead will do no good to your email marketing strategy. Hence, be careful about sending emails to your leads.
Furthermore, crafting your emails accurately is another way to improve your digital marketing metrics. Your leads should be the center of focus in your email, not you. Hence, craft the emails to make them feel that your service is something they are looking for instead of blurrily stating the features.
Tracking your email marketing response rate is crucial to improving your marketing strategy.
Social Media Marketing
Social media marketing provides you with an amazing opportunity to build a large audience base. It lets you conduct direct communication with your leads, which increases your law firm's credibility. Social media marketing can pave the way for lead generation for lawyers in no time.
Paid advertisements that show up in people's feed is a great way to make an appearance. Organic advertisement creates a strong community.
Visual appeal goes a long way to engage and pick the interest of your potential clients. People find interest in visual content more than text ones. Besides, good content leaves an impact on their minds.
Running contests, giveaways, Q&A sessions, live sessions, and polls on platforms like Facebook, Instagram, or Twitter can easily set the stage for a warm relationship between you and your lead.
Content Marketing
Content marketing does not only help with increasing your clientele; it also improves the search engine rankings of your website.
The content implies blogs, vlogs, podcasts, newsletters, ebooks, infographics, webinars, web content, downloadable tools or guides, etc. You can provide these on your website, and you can give some of these to those who sign up for your newsletter. For example, you can share informative and organic articles in the blog section of your website; you can add the videos and podcasts to your YouTube channel, you can arrange webinars for your social media followers, and you can give away books, infographics, guides as free tools to your customers.
However, the contents will only serve your purpose when they are helpful and organic. Providing information that is already there will only waste your and your clients' time while tarnishing your law firm's reputation in return.
Pay-Per-Click-Advertisements
Pay-per-click advertisement is exactly as the name suggests- you pay the price for every ad. It is an excellent way of lead generation for lawyers. The PPC advertisements appear in Google searches and are displayed as ads on websites.
But for the PPC to work efficiently, you need to put the right keyword, integrate it into your campaign and optimize it according to the keyword.
PPC also gives you the chance to remarket yourself. It's a handy way to impact the audience's mind and keep your brand at the top position in their mind.
Google Adwords' is a great tool to build a strong PPC campaign for lead generation for lawyers.
Credibility Building
Your leads are searching for credibility. Hence, if they see that your service has benefitted someone with the same problems as theirs, they will most likely sign up with you instead of anyone else. That's why online reviews are so powerful in the lead generation process.
Review sites like FindLaw, Justia, Nextdoor, Yelp, and Google My Business are great ways to build free profiles and credibility online.
Q&A platforms are also beneficial for building credibility, such as Quora. When you or your law firm's employee answers questions on these platforms, you get to showcase how your knowledge will help people.
Pay-Per-Lead Services
A plethora of pay-per-lead services is specifically designed for lead generation for lawyers. Avvo, Lawyers.com, Nolo, Find law can be a smart option to attract more clients, especially small firms. However, your PPL ads should maintain the industry ethics standards.
Besides, remember that you cannot control the quality of your leads; hence, at any given time, the volume of your database is not reliable.
Free Consultations
This is an option that might not be feasible for you. But in our opinion, a free consultation is a goldmine tactic for lead generation for lawyers.
Free consultations encourage your leads to take the next step and build connections. Free consultations can convert a lead to a client much more efficiently than any other tactics, whether done in-person or virtually.
However, you need to invest your time in this. Hence, if you cannot commit time, hire someone who can conduct these consultations on your behalf.
Bottom Lines
Legal markets have become crowded with a plethora of competitors. If you are not on top of your lead generation process, somebody else might grab the chance and be successful.
Lead generation for lawyers requires consistent marketing efforts. Make sure your leads have a firm idea about your brand and its messages.
We understand that lead generation for lawyers gets overwhelming from time to time. Hence, we are ready to help you with the right tools to increase the financial health of your website.
OneMoreLead gives you access to an extensive database that contains tons of verified email addresses. Besides, they have 3 different pricing plans specially designed to meet the budget and purpose of anyone.

OneMoreLead can locate and list a vast number of potential leads much more quickly than any other program, enabling it to generate leads at a far higher rate.
Still confused? Book a demo today to know more!