In today's digital era, lead generation is vital for a new company. If you don't find the proper individuals online as a local business owner, you run the risk of being outdone by the competition.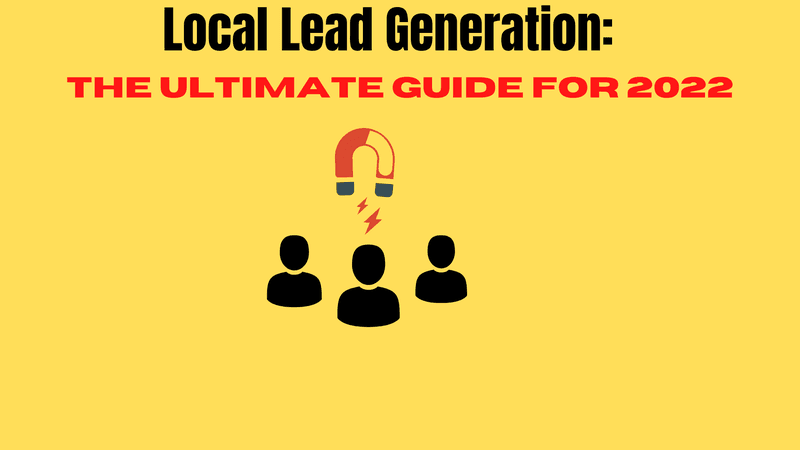 As such, we've prepared a guide that will help you understand local lead generation and how you may utilize it. In this article, we will discuss the following -
So, if you're interested, keep reading.
What Is Local Lead Generation?
Lead generation is the process of generating consumer interest in a product or service. It entails gathering information from people who have expressed a desire for a product or service and attempting to transform them into clients. It's the first step in attracting customers and getting them interested in something you have to offer.
The size of the market influences the lead generation strategy. Small businesses strive to produce leads from the surrounding community, whereas big companies try to gain attention from a vast number of individuals in a large area.
The process of locating new clients in different geographic regions, usually close to a company's location, is known as local lead generation. To locate high-value leads and convert them into customers, companies use regional marketing focusing on the nearby area.
These firms will then try to convert them into repeat customers who will return once they have a need. Eateries, convenience shops, and realtors are examples of businesses that depend on the local economy for the majority of their sales. A local lead generation plan can be used by small businesses to reach out to people in their immediate area and transform them into paying clients.
Benefits Of Local Lead Generation
Improved ROI
Customers may readily market for you by word of mouth if you become a trustworthy member of society, which they couldn't do if you weren't operating in a localized location. You'll waste considerably less time qualifying leads and more time cultivating relationships, resulting in a higher return on investment (ROI).
Your marketing initiatives will need less and less money to run, and your conversion rates will improve (and as a result, so will your sales).
More Brand Awareness
Connecting with a logo or a moniker is one thing, but connecting with a real human being is quite another. You can easily link with potential clients when you concentrate on a local neighborhood. People will instantly link your products with you, increasing their likelihood of purchasing as a result.
Helping local businesses and becoming involved in the community can help you build brand recognition, which is something you can't really accomplish if your business relies on national or even worldwide sales.
Targeted Approach
Local lead generation necessitates a laser-like focus on people you can meet in person. Once you can meet up with a consumer for a casual outing rather than speak over email or the phone, it's easier to build relationships. Being a well-known member of a community fosters familiarity, which promotes trust in you and your company. It's also less expensive than trying to reach a large audience. To further improve your strategy, you can employ lead scoring and a specific consumer profile.
Local Lead Generation Traffic Sources
SEO
Search engine optimization (SEO) is the process of improving the visibility of web pages in search engines, typically Google. This entails outranking competitors who are also attempting to have their sites appear in search engine results for familiar terms. Individuals use search terms (also known as keywords) to locate products or businesses on the internet and look at relevant content.
Prospects can quickly locate your business by ranking your website towards the first few results of the search engine results pages (SERP). This aids in the production of local leads (which we'll go over in more depth later).
The best keywords will be determined by the audience you intend to attract. It's sometimes easier to convert leads using particular keywords (e.g., local) rather to broad ones that can be difficult to compete for.
On-page SEO & backlinks are two general best practices that can increase a site's search rankings and relevancy.
Getting to rank in the proper SERP requires a lot of on-page SEO. It's all about adding your important keywords in strategic places on your site/page, such the domain name, title tags, and content—inner-page URL, meta description, etc.
Backlinks are a way of showcasing trust and goodwill from other websites that inform Google that your site is reliable enough to rank in the SERP since it includes valuable content.
SEO can generate high-intent leads, which lead to genuine engagement and transactions. If your site appears close to the top of Google's SERP, people are considerably more likely to check it out.
Local SEO
Local SEO aims to increase a company's visibility in a certain area, product, or service. Its goal is to reach people who live near a business (that sells something they want) and make it simple for them to learn more about that particular business through the internet and become a customer.
Although local SEO is quite similar to standard SEO, there are a few major distinctions. Search engines scan for signals all over the internet to assess if a company is relevant in the area. These signals influence how it is displayed to nearby search engine users or to those searching for terms connected to the local business and its surroundings.
These signals are created by local SEO to affect how a website will appear in a SERP. References, indexes, online activity, landing pages, keyword phrases, and decent content are some of the ways to do this. Local SEM tools are also available for free.
Landing Pages
After prospective clients click on an ad or link, they are directed to a landing page. Simple content marketing tactics are used to acquire and retain local customers.
Landing pages are used by companies to launch a CTA (call-to-action) or collect information via a lead capture form. A landing page might be a customized region or category page for a specific market. It may be a service website containing price estimates for construction work in a suburb and content about other construction services, for instance.
On-page SEO allows you to optimize landing pages for keyword terms related to your industry or service facilities. By concentrating on the same fundamental talents and services offered for each region, you can produce keyword-rich text for each service page.
This will reassure the prospective consumers that they are in the proper place and reduce the likelihood that they will abandon your website. Leave the landing page basic and appropriate to the traffic source as a best practice (For instance, ads on Facebook/Twitter/Instagram or search engine result links).
Social Media
Potential customers can be reached via social media platforms such as Facebook, Instagram, or Twitter so that they may discover more about a particular company. People can use these platforms to keep up with the latest on-goings with the business (through its business profile) and to learn about new items and offers.
Since search algorithms now consider social signals more than ever, engaging with your audience on social media is a solid SEO technique. This contributes to the development of trust and significance.
Facebook is a massive social media site that also provides advertising services. Facebook Ads will help you streamline ad campaigns across the entire platform for your target audience. Facebook Ads also make segmenting your audience simple.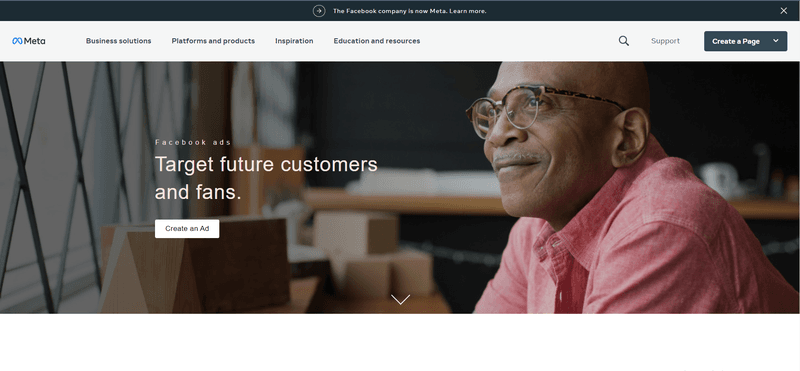 Facebook Paid Ads are a cost-effective solution for local businesses because they may target customers based on their region or demographics. The same can be said for Instagram and Twitter ads. Although, in the context of the latter social media platforms, it is most effective to use affiliates or social media influences (people who have a large following on these platforms) to promote your business.
For Twitter specifically, a common promotion strategy is paying users with 'viral' tweets to post about your company below their said viral tweets.
Google Ads
To attract as many prospective clients as possible, companies utilize online advertising to promote goods and services towards the top of search engine results. Google Ads is a well-known PPC (pay-per-click) advertising service. By betting on keywords linked to a company, you can pay to have advertising appear at the number one spot in Google's SERP. When people search for such keywords, they see the adverts.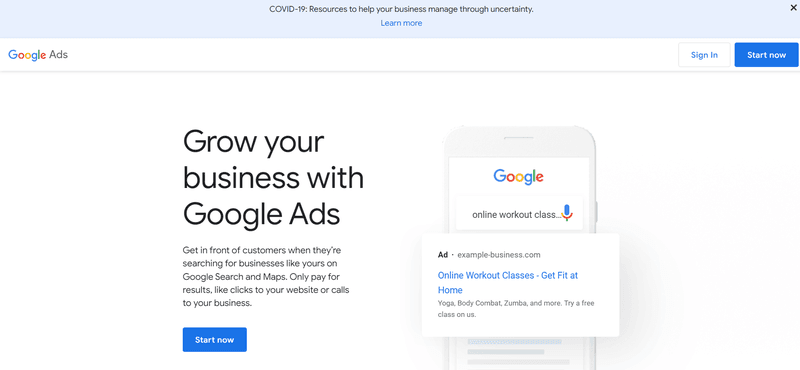 High-quality leads can be generated via Google Ads. The service is designed to help local businesses generate more leads by increasing phone calls, store visits, and website traffic. You can create advertising to target a specific demographic or make a specific offer. This is suitable for small companies that do not currently have an internet presence.
SEO creates a long-term online presence, however, Pay-Per-Click (PPC) internet ads are focused on attracting local leads right now and can have rapid results.
Conclusion
Many small and medium-sized enterprises rely on local lead generation to stay afloat. With outdated and ineffective marketing approaches going out of favor, internet lead generation solutions have become increasingly valuable in helping local businesses generate more leads.
The goal of online lead generation methods is to engage and capture the correct consumer interest at the appropriate time and in the right place. These tactics use effective techniques to identify their audience, send personalized offers, and research their consumer base using online search channels.
If you need any help with local lead generation but do not know where to look, don't worry, we have that covered for you. OneMoreLead all-in-one solution for all of your lead generation needs - with a database of over 55+ million verified B2B leads and linked to over 27 million companies, OneMoreLead can help you find your list of qualified leads in under 60 seconds. As a result, OneMoreLead has partnered with major brands such as Shopify, Google, Microsoft, Zapier & AirBnB.