While people talk about digital marketing tactics, email marketing often gets lost in the sea of trending buzzwords as a 'thing of the past.' Little do they know that email marketing is 40 times more effective at driving new customers and has the potential to generate a 4200% of Return On Investment when done correctly.
With the advancement of technology, businesses seem to have partaken in various marketing strategies. And while those come and go, the one that always remains at the top as one of the most cost-effective for generating traffic is email marketing.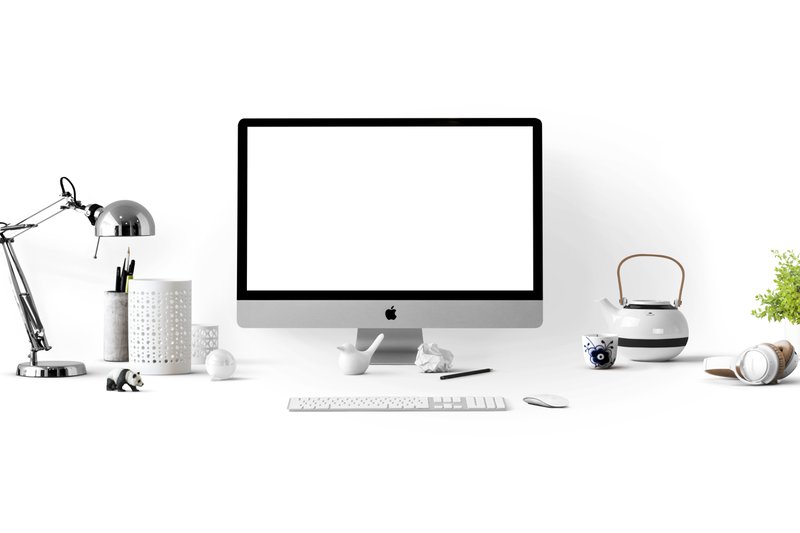 So, what makes email marketing one of the biggest weapons in today's digital marketing world? It is how it creates an opportunity for businesses to connect with their consumers on a more personal level. The idea is to keep customers interested in your brand for the long run so as to build a loyal consumer base.
However, the tricky part here is not to create an email marketing campaign but to incentivize it enough that it sparks an interest among customers to sign up. And that is why the trick to a successful email marketing campaign starts with building an email list.
An email list is the list of anyone who has agreed to receive emails regarding discounts, coupons, sales, etc., related to your business. That said, building an email list can be daunting, especially if you are new to the industry, since creating successful campaigns can be difficult. And this is where we come in to help you strategize the best email list to grow your business.
So, without further ado, let's dive in to discuss all the strategies to incorporate while building your email list.
TLDR
Email list building is time-consuming and requires you to trust the process.
It requires you to set up email marketing platforms, create pop-up forms and add CTAs, promote your services on social media, and much more.
And while you can always build your list manually, there are third-party platforms available to help you generate leads for your business.
What Do You Mean by Email Lists, and How Would it Help My Business?
An email list is email information about your old and prospective customers who have signed up to hear from your business. In other words, a list of anyone who has agreed to receive your monthly newsletters, blogs, discount information, and whatnots.
Since an active and engaged email list means more sales and ROI, the more your list contains a number of trusted consumers, the more likely you are to grow as a business. So, the idea is to create a list of prospective leads who are more likely to convert into paying customers. And to nurture them into a loyal audience base.
Your Guide to Building the Best Email List
Select an Email Marketing Platform
If you plan on growing as a business, there is no other alternative to opting for an email marketing provider that can scale as your list grows. Because while it may have been working out with your current email provider for sending a handful of emails every day, it would not perform the same while sending bulk emails to your customers. That is why the sooner you get your business incorporated with a trusted email provider, the better.
Since there are several options available in the market, the features that you should be looking for are as follows,
platform scalability with the growing business and industry
a well-designed, easily navigable platform with a user-friendly interface
provides segmentation features based on consumer behavior
allows users to monitor customer activities
a range of reliable sign-up forms
provides an option to send automated emails to send sign-up forms to various email lists
reliable and responsive customer service
allows A/B testing
lastly, delivers a landing page builder to help your list grow organically
When it comes to email marketing providers, you need to do your homework first because different email providers will deliver similar features at different price points. So, unless you are well aware of the features your business needs in order to build a robust email list, you will run the risk of paying more for your services than you should. Afterward, all you have to do is to set up your account.
Construct Your Newsletter
Once you decide which email provider to work with, it is time for you to lay down the groundwork and construct your first newsletter. Newsletters are emails that you send to your subscribers who are willing to learn more from your brand and what it can offer. This way, you can keep your audience more engaged, informed, and entertained.
So, you may start by analyzing the newsletters from brands you have looked up to and understanding their approach and what enticed you to sign for them. At this point, you may want to start asking yourself questions like,
What does my audience expect from these newsletters?
How personal do I want to get with my clients?
At what frequency do my clients want to receive these newsletters?
So, for instance, if you run a retail shop, your clients will generally expect information regarding discounts, new products, coupon codes, etc. However, it is a lot easier to sound robotic this way, which is why you may want to add your taste and design the newsletters to be more conversational.
Thus, this creates a perfect opportunity for you to share your stories, how you started the brand, your visions, etc., allowing your clients to feel more connected to your brand. But still, be mindful that your newsletter follows a definite structure; so your customers know that it's leading up to something. And only send them when it is relevant because quality>quantity.
Design a Non-Intrusive Pop-Up for Your Website
Pop-ups may be notorious for being annoying and disruptive. However, when used correctly, they can generate a large number of leads. What are pop-ups, you ask? Pop-ups are those action-oriented forms that show up on web pages that deliver useful data regarding their services, discount codes, etc., whenever you visit their site.
Since it increases the visibility of your action form, you have a higher possibility of growing your email list. And thus, in return, increase your conversion rates. However, for most people, getting bombarded by pop-up email forms can be disruptive to their overall experience on the site since not everyone plans on becoming a lifelong consumer. So, in such instances, action forms are irrelevant to your visitors.
The trick here is to approach in a non-intrusive manner that is less 'in-your-face' and play by the best practices so as to develop an interest within your visitor's mind to sign-up. So, depending on how much emphasis you place on user experience, the number of sign-ups you generate will vary accordingly.
In such instances, you can opt for timed pop-ups that slide into the visitor's page depending on the source of their action. In other words, the site will only present a sign-up form when the visitor has spent a considerable time on your site or has a clear understanding of your products and services. And the same goes for anyone who has already signed up for your email lists. Here you may want to integrate a Scroll Box system within your site so that the sign-up forms only show up when someone is ready to become a paying customer.
Add Some Zing to Your CTA and Flavor Them with Incentives
Although pop-ups are a great asset, it is still a passive approach to collecting leads since you are mostly relying on your customer's free will to click the action button. And this is why it is important that you add some zing to it. That is to say, try incentivizing and adding your own touches wherever needed to make the Call To Action seem less monotone.
In fact, studies show that adding pictures or sarcasm to your CTA generates more leads than a form without personality. For instance, instead of a general yes or no, say, 'you bet I'm in' or 'no, not my cup of tea' or even add spinning wheels to increase engagement. This way, you can grab your visitor's attention more and get them intrigued with what your brand has to offer.
However, even personalization may not be enough to encourage your customers, in which case you need to add value to your CTAs. For example, 'accept the fortune cookie and get a 15% discount on your purchase' or 'like this sale? Want to get informed of all the upcoming sales and discounts? Then, sign-up today.' Thus, this will provide them with enough reasons to sign up for your newsletter that they would have otherwise neglected.
Craft More High-Yielding Landing Pages
The idea behind increasing the number of landing pages is to reach a larger demographic. Think of it this way, when you visit a site to buy products, your needs may not correlate with that of others. So, driving you to a landing page that deals with that particular product can allow the brand to engage and suffice the needs of every consumer individually.
Similarly, if you want to offer free shipping or discounts to your clients, you need to create a separate page directly linked to your social media accounts. This way, you will be able to funnel your customer's attention toward a single product or service instead of them feeling lost or overwhelmed by the range of materials available on your home page.
The result? A higher conversion rate and an increase in your email listing. So, to create a high-yielding landing page, you need to keep the following aspects in mind,
the transition from source to the site is non-intrusive and non-disruptive
the headline demonstrates the true purpose and relevance
the landing page is in accordance with what the customer's been looking for
the page has a personality that captures the attention of website visitors
the link includes CTAs
Landing pages can be a great way to add value to your customers since your clients do not have to go out of their way to search for relevant product offers or content. And the more you add value to your customers, the more your chances of creating long-term clients.
Reach Out to Your Friends and Push Your Content on Social Media
Today, your brand credibility depends on your online presence. The more people are familiar with your products and services, the more likely you are to receive referrals and reach new audiences. So, when you are starting off a new business, people are more reluctant to opt for your services regardless of the better quality products you have to offer.
Today, social media is a great weapon that can help you create brand awareness. So, even if you do not have a huge following, it's necessary that you leverage all your social media pages to incorporate CTAs wherever relevant. However, this entire process can be less difficult with some friends by your side.
In other words, reaching out to your friends and family and asking them to promote your product on their social media platforms will expose your business to their mutual contacts. Plus, this can be a good opportunity for you to establish a referral program by providing discounts to anyone who reaches out to your brand from referrals. Moreover, for every purchase made with the referral codes, the person owning the code gets a percentage. Thus, you are not only incentivizing your friends or family but also your new clients to subscribe.
You can even run different social media campaigns and create marketing advertisements on Facebook, LinkedIn, and even Tiktok. And this can also be a good way to promote contests or giveaways in order to get more people to participate. Moreover, you can optimize your content with SEO or Lead Generation techniques to rank higher on the Search Engine Results Page. Therefore, increasing visibility and generating more traffic to your site.
Final Takeaways
Email list building can seem daunting, especially to anyone new to the industry starting out as a small business. However, constructing the perfect email list should come easy, with all the right ingredients and the recipe. And once you start collecting your trusted leads, start adding value to their experiences to make them come back for more.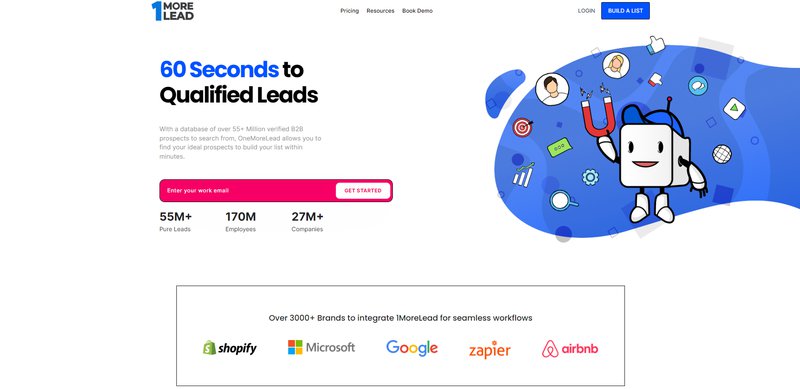 That said, if you want to leverage the entire process and generate leads within minutes to build your email list, then there is no better option than OneMoreLead, your trusted go-to platform to acquire high-yielding leads to grow your business. Does it sound intriguing? Then visit our official page today and sign up for free.