As fulfilling as the sense of leads flowing into your sales funnel is, it is only the beginning act. Working out a way to approach the leads, not to mention which ones to approach, is quite the debacle. But if you want to savor any of your success from gaining these prospects, you better clarify these doubts soon. After all, how you reach out to prospects can become the ultimate deal-breaker.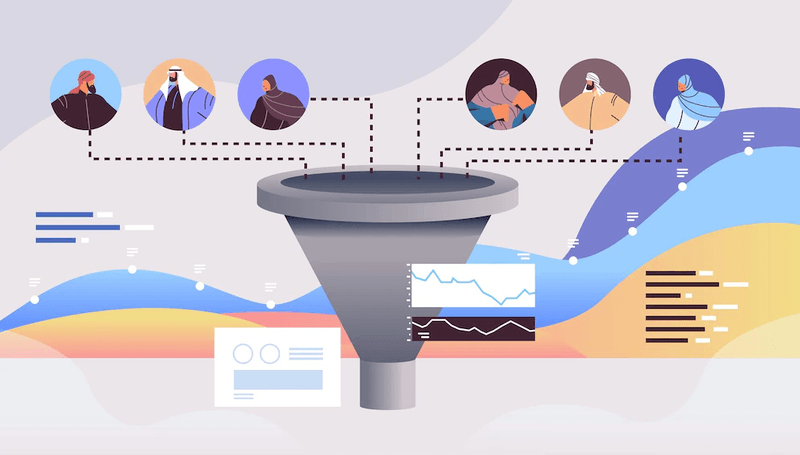 A carefully built sales cadence is a simple way to beat this challenge. Nonetheless, catering to a careful sales cadence can be difficult, especially when you are beginning your sales outreach. It should be an engaging template and a systemic framework for increasing response rates and prospects' inflow. So without further adieu, let's jump right into the realm of sales cadences.
Table Of Contents
What Is Sales Cadence?
To start with the basics of sales cadence, let's look at what exactly sales cadence means and how it reaps long-term success for your sales outreach. Sales cadence is the complete sequence of varied outreach mechanisms to attract prospects. These practices engage prospects through multiple emails, phone calls, social media channels, or even simple text messages.
However, a sales cadence defines the complete list of sales activities paired with a tentative timeline to nurture leads. Therefore, it leads the way for sales reps to identify and move on the pipeline without any breaks or pauses.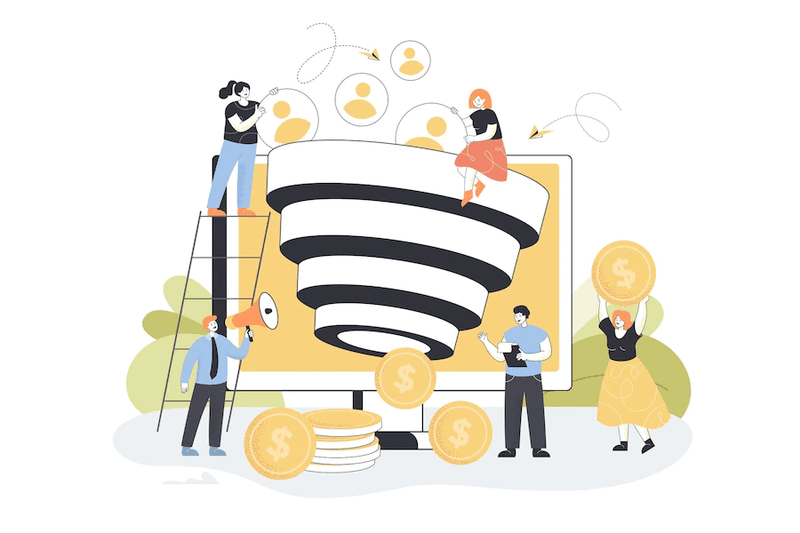 For instance, if the starting point of your lead conversion process involves the leads filling out a survey or form, the complete set of proceeding activities to set up a meeting is known as sales cadence. So, the sequence can be something like this: send a cold email on day 1. If they respond, call on day 2; if they don't respond, send another mail, follow up the conversation with a text message, and so on.
Ideally, experts believe there must be at least three channels of communication to leave an impression. And even then, sales reps must make at least 6-13 touches before the lead finally starts to follow the conversion funnel. But for the perfect synergy, a CRM platform is necessary to monitor and maintain the flow of all the activities.
Why Turn To Sales Cadence?
TA sales cadence aims to diversify the outreach means across multiple channels. Now, why is this important, you may wonder. While many prospects prefer voice calls, others may feel more comfortable with emails or text messages.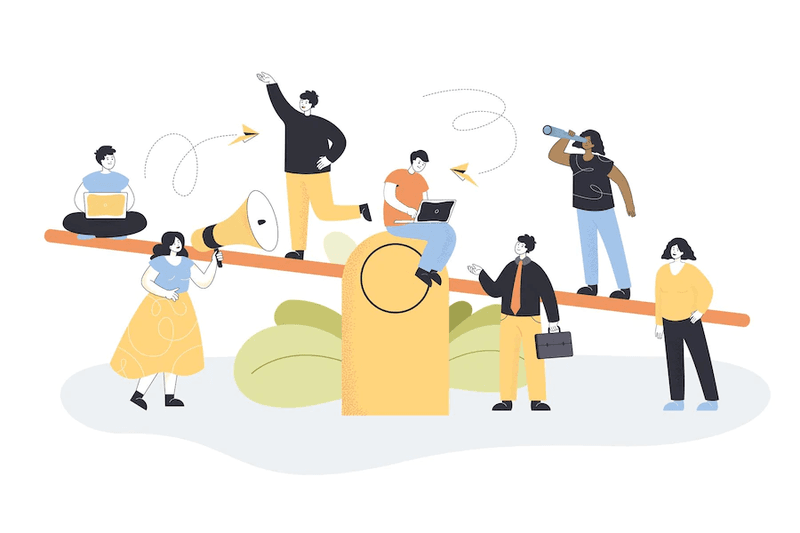 Hence, identifying the preferred mode of communication and reaching out to them via their preferred choices leaves a great impression on them. It depicts how dedicated your efforts are; thus, with the right structured ones, your sales are guaranteed to boost.
In short, the key benefits include:
1. Concentrated Outreach
An unstructured outreach may baffle your workflow even before you begin. Sometimes, you may start with a text message and immediately send a follow-up email. Or you might forget to send a follow-up email, completely losing the lead.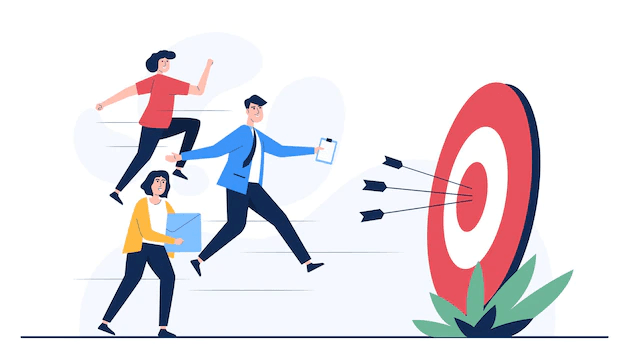 Not only are such instances extremely embarrassing, but they may also prevent you from jumping the wagon for the following leads as well. With a properly designed sales cadence, you have a concentrated outreach plan at your disposal. Thus, your strategic and tactical plans are good to go.
2. Easier To Track
If you want to take your systemized process a notch further, plan your sales cadence on a sales CRM platform. This not only snaps the entire progress picture in one place but also provides a prompting direction to visualize where each of the prospects is within the sales funnel.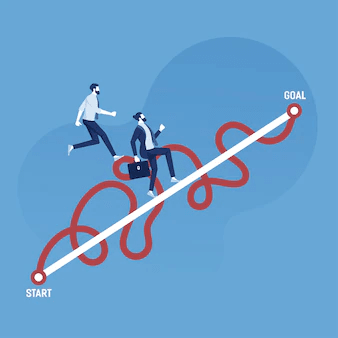 Moreover, it will help you identify broken links where you might have lost touch with your leads, and thus, you can redefine the strategies per your need. Therefore, you have a well-planned and optimized action plan for deriving better results from your future campaigns.
3. Scalable
Indeed, the idea of sales cadence may not seem appealing right away to some sales reps, especially if you have only a few leads in your sales funnel. But once you think about the tonne of multitasking you have to perform for multiple leads, it suddenly makes a lot more sense.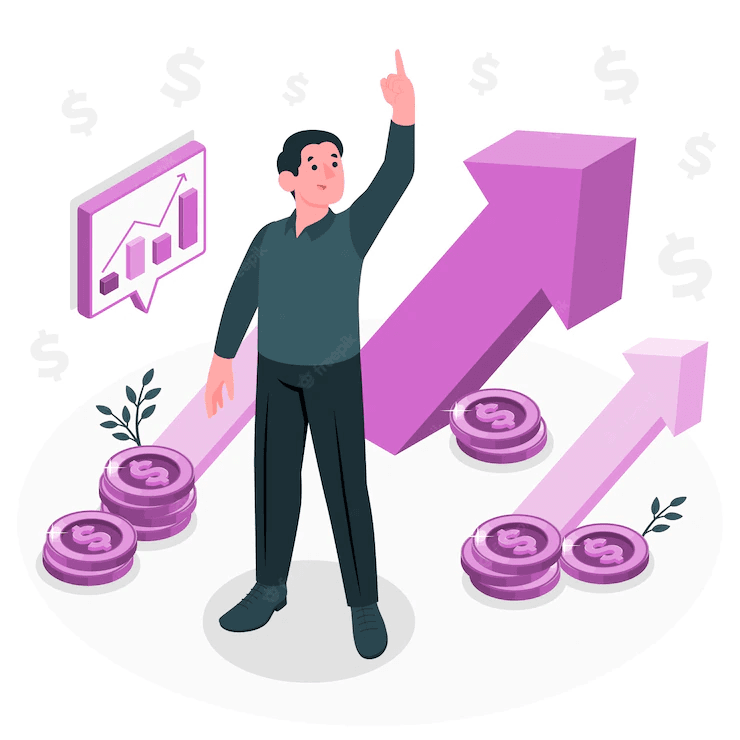 Sales managers have to deal with several clients at the same time, and so does the team as the volume of leads increases. That is when the scalability of the designated approach becomes a major issue. A sales cadence is not only a structured way to organize and remember important information easily. It also accommodates the scalability function, where everyone can tag and work together to achieve the work faster and better.
The Checklist: Key Elements For Your Sales Cadence
There are a few key elements that significantly contribute to building an effective sales cadence: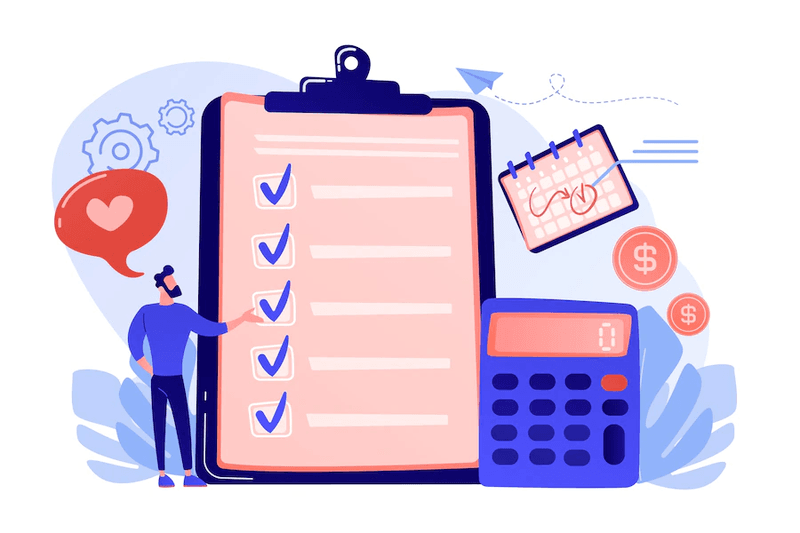 1. Identify & Analyze Target Audience
Research your target prospects, identify which platforms they are active and available on, analyze their need, and then strategize how your market offerings meet that need. There is nothing more effective than designing the sales cadence based on the complete analysis of your target market.
2. Time
Timing is one of the unparalleled elements of sales cadence. Although you cannot predict the exact mind frame and the perfect timing of prospects, you can predict the most suitable time. Take a quick review of their social media profiles. When do they usually post and share content? When do you see them being most active? Follow the analysis for a fixed time interval and once the pattern emerges, make a move. Of course, there are no hard and fast guarantees in this case, so your best call is a trial and error approach. Monitor when the response and open rates are high and stick to the time frame. Not to mention, keep the time differences in mind when you are dealing with foreign prospects.
3. Outreach Medium
The most sought-after outreach mediums include Email, phone, and SMS. Nonetheless, it is no doubt that social media has also become a great mode of communication now, especially with the likes of LinkedIn and Twitter.
a. Email
Emails are one of the most popular channels of inducing the first conversation without intruding into a prospect's personal space. To make the maximum impact, use a catchy subject line, a short and engaging body, and, not to forget, a call-to-action for the prospects. Personalize the email as much as possible. A feasible solution is to use the automated sales outreach tools that help you create personalized, mass emails.
b. Phone
Phone calls can be daunting, but they are an excellent and effective way to reach prospects. You can foster a more intimate relationship if the prospect engages in a conversation. On the other hand, for unanswered calls, you can always leave a voicemail. The recommendation here is to call twice and then leave a voicemail. Thus, increasing the chances of a conversation the next time you call.
c. SMS
Amongst all the methods, SMS is often the last resort for being the first touchpoint. You can only text prospects with their permission unless they specifically opt to receive text messages from you in the first place. It can also be used to send soft reminders or simply as an ice-breaker before a call.
d. Social media
With the craze of social media, it is no doubt that some people love being approached on such platforms. For instance, content creators on YouTube expect to be reached out o YouTube first. And, of course, LinkedIn is meant to be the professionals' hub. A smart choice is to first identify which platform your prospect prefers and then gradually build engagement with them.
Thus, a mixture of all these channels may work wonders to attract leads and take you a step nearer to your purpose.
4. Number & Spacing Of Touchpoints
As mentioned earlier, a prospect should be contacted at least 6-7 times before expecting any response. Henceforth, maintain at least 8-13 touchpoints as the standard. Additionally, keep the spacing of these interactions within the threshold of annoyance. Don't overdo your part because, let's face it, no one likes to be pressured. Rather leave at least a gap of 2-3days before knocking them again.
5. Cadence Length
The time interval between the first and last touchpoint is known as the cadence length. You would like to set this duration to somewhere between 2-4 weeks. However, it really depends on the prospects' engagement with your approaches. If there is a highly positive response, this length may shorten down to a week as well. Try to keep the length short enough to remember the details of the last interaction but not to the extent that there is no scope for performing the intermediary actions.
6. Prospect Segmentation
Not all your prospects are cut out of the same cloth. Thus, it is imminent to segment the prospects and categorize them according to their industry, persona, region, and so on. Similarly, you might also segment prospects based on their organizational levels. Then, design the sales cadence for each of the segmenting criteria. For example, the length of the cadence, the desired channels of outreach, the key touchpoints, and so on.
7. Content Quality
There is no replacement for high-quality content. The content quality of your emails or messages or even the phone conversation you have with your prospects determines how effectively you will garner your prospect's attention. Thus, craft your approach with dedicated attention to the content. After all, without proper content, your well-defined cadence will get you nowhere.
Building A Framework For Sales Cadence
There are primarily three key parts of building the right framework for sales cadence.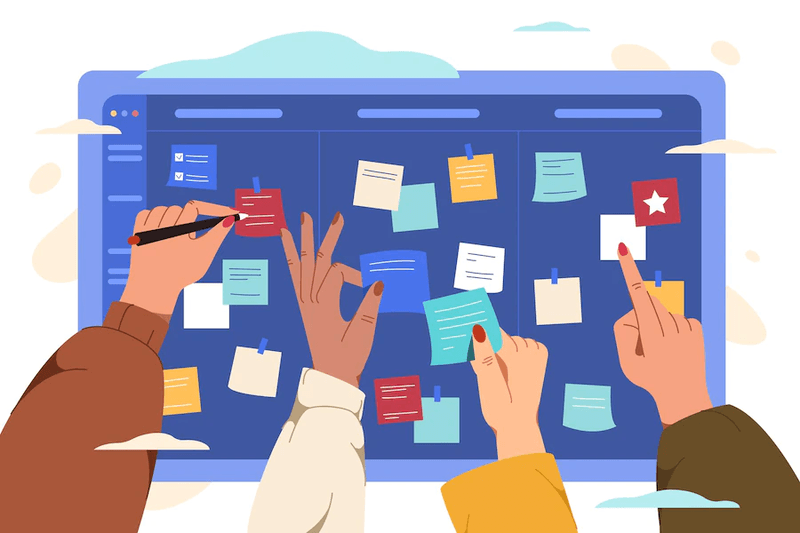 1. Research
The research step begins by defining the objective of the cadence. What do you want it to achieve for your sales process. This can range from scheduling demos or closing the deal with the prospects. However, once you have connected to the prospects, it's always advisable to move them to the next step of the sales cycle.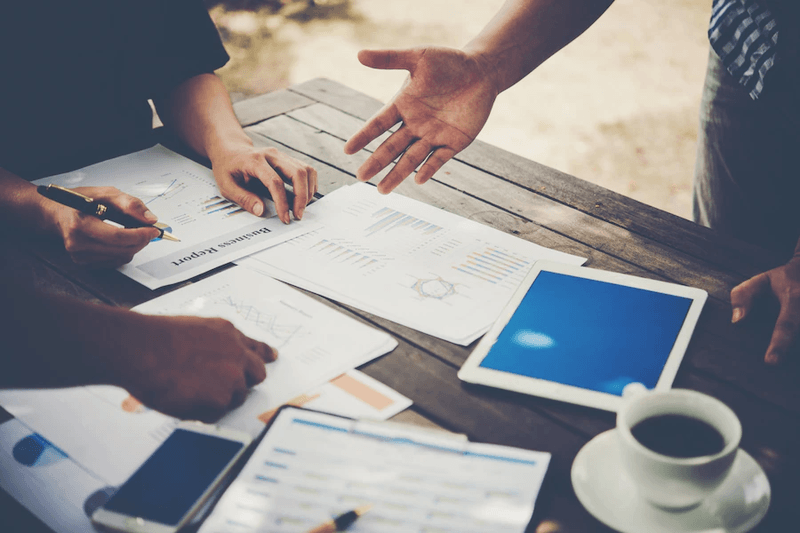 Next, assess the outreach channels that you can turn to, as well as the resources you have on hand. Striking a balance between the variety of methods is a wonderful approach. But first, it's important to determine the prospects' value. A higher value of prospects means a greater allocation of resources, and this includes both budget and time.
Influencing The Prospects
The idea here is to ensure that your prospect is drawn toward your product/services. This is no child's play, considering the market's competitiveness. So begin by analyzing how your product seamlessly serves the prospect's need. You can learn how existing customers find your market offerings unique or useful and then fill it in for the proceeding ones. Market/ industry analysis of why your customers are loyal can be easily summarized through surveys. Derive the value proposition of your offerings and add that element to your messages. Your job is done if the target audience relates to your content better.
2. Planning
Outline the sales cadence by defining the total number of touches with prospects, and what you aim to convey during each of these interactions. Don't forget to take into account each of the preceding interactions to determine the next instances. Choose which outreach channels you want to keep in the loop, especially with social media platforms. Starting communication with a social touch may also be smart if the prospects are very active on their handles.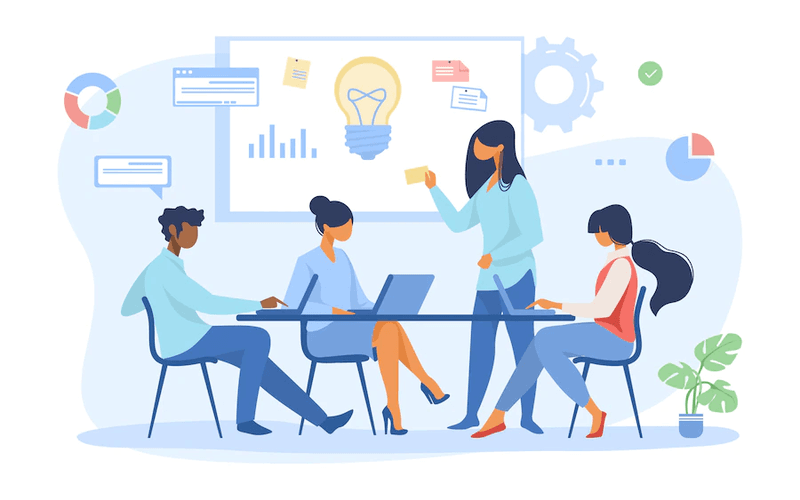 Keep the intent of the approach as clear as possible. Without a proper understanding of your motives, chances are your prospects will only feel annoyed. Include the relevant CTA to your messages aligned with your purpose, and smooth the transition of leads to your sales pipeline.
Maintain a persistent link with prospects. You can keep the first touches a little frequent but space the interactions over time. Most importantly, plan out the written content in this stage as well as the little details such as email signature, the subject lines, and so on.
3. Automation
Using automated tools for outreach can beat the challenging process easily. Suppose there are 100 prospects you have to reach out and your cadence states a minimum of 10 touches.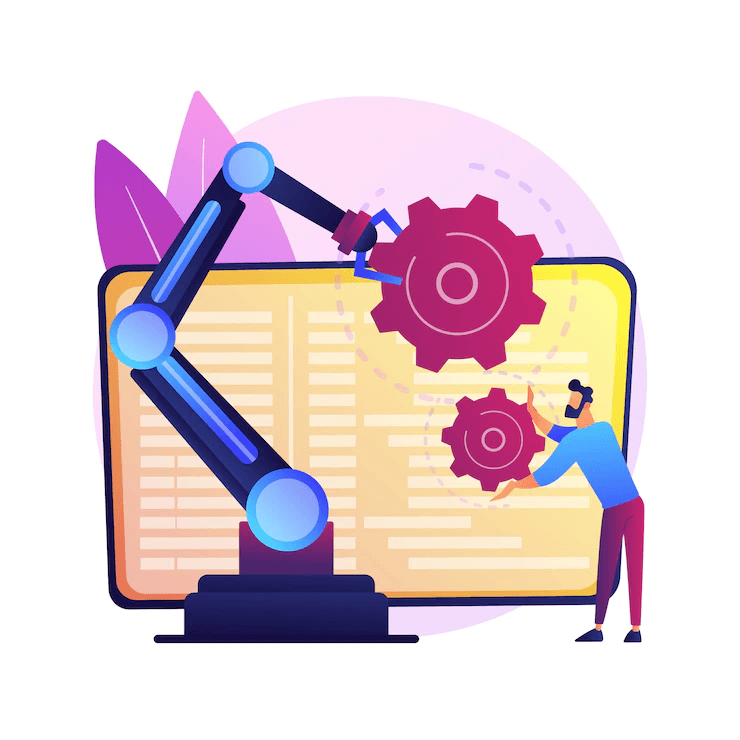 Tracking, managing, and finding new leads can be swiftly managed with dedicated sales-focused software compared to manual labor.
Practices For Effective Sales Cadence
An easy example of sales cadence can be something similar to the following:
Monday: Cold Email as the first interaction
Wednesday: Email in the morning as a follow-up, call in the evening.
Friday: An email in the morning followed by an evening call.
Following Monday: Email in the morning.
Following Tuesday: Email and call in the morning, followed by an ending email later that day.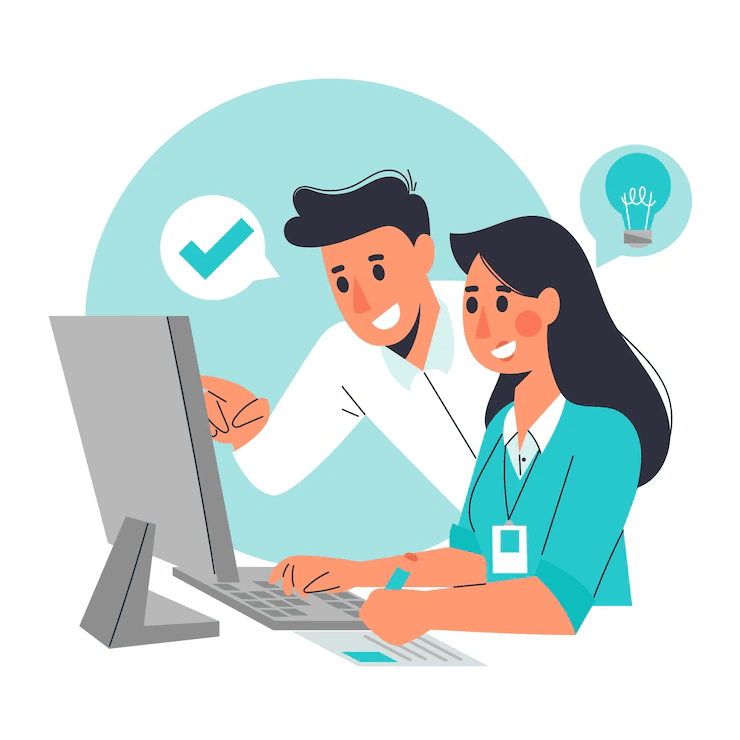 And this is just one possible cadence design. The possibilities here are endless, but the pattern depends on the prospect's preferences. However, it is recommended to maintain a maximum of 3 touches per day.
Metrics For Sales Cadence
One of the key practices for ensuring effective sales is tracking and monitoring the results it drives. Sales engagement tools can be of great help in this case. Specific metrics like open email rate to click rates suggest whether your email subject lines are doing their designated jobs. When the metrics show poor values for this ratio, it indicates you need to redesign the related strategies and recheck for relevant results.
Other such metrics include email open reply ratio and call to appointment ratios, all of which essentially shine light upon the effectiveness of your sales cadence. The higher ratio means the prospects are opening emails and responding/ setting up meetings after cold calls. Bounce rates also indicate whether your mailing lists need a check or how well your email outreach is working.
The best sales cadence is a continuously designed method that is tested and optimized accordingly. There is no end to making the lead generation system better. So, the word of advice is: keep hustling.
Dealing With Rejection
Finally, one of the secrets to effective sales cadence and something that is rarely addressees properly is to be ready for rejection. Cold outreach is something that always carries the probability of rejection. Thus, it is wise to be prepared for rejection and even end the interaction with a break-up email. A break-up email is simply a gesture of goodbye between two parties. It not only breaks the space for any hard feelings but also nurtures a mature outlook of the conversation, allowing the prospects to reach out in the future if they want to.
Key TakeAways
Now, we understand that, despite the tips and tricks discussed above, developing a sales cadence can be exhausting. Consequentially, a CRM platform is a must for successful lead generation. Thus, an automated channel that fetches leads, nurtures them, and converts them into long-term clients is important for sales managers. This is why we bring you OneMoreLead, your perfect outreach partner.
With one of the best filtering systems and data-enriching software, you will be easily hunting prospects for your sales cadence. Their easy and interactive usage has made it a top choice for sales reps. So, what are you waiting for? Connect and grow nurtured leads with a few simple clicks that pave the way to design an intuitive and fruitful sales cadence.