Leads are the lifeline of B2B sales. However, failing to classify your leads can cause more harm than good. The buyer's journey is a long and bumpy road; you need to make things smooth for your leads to convert them into customers.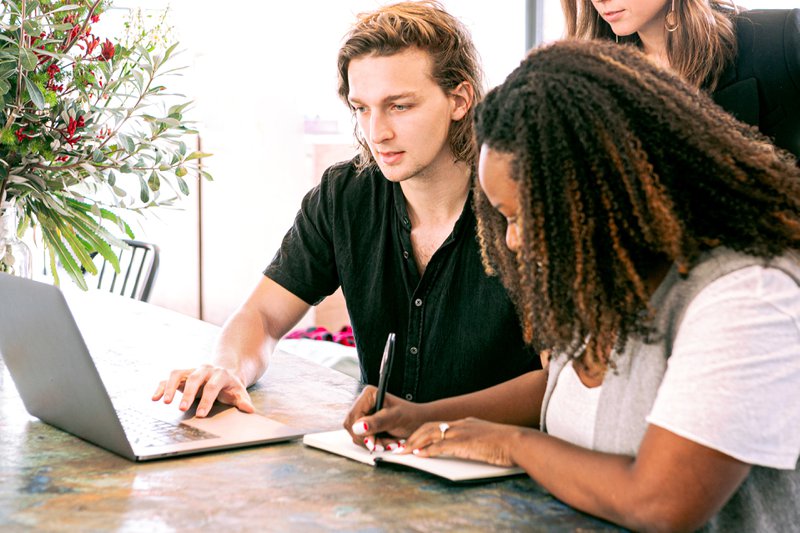 In my opinion, the first step of B2B outbound strategies is to define your leads. This makes it easier to understand their needs better and tailor your strategy according to them. Categorizing your leads is undoubtedly a faster way to turn them into your buyer.
But how do you convert leads? Let's dig deeper and understand different types of leads and how to walk them through the sales pipeline.
Jump To Content
TLDR
Leads are individuals who are yet to be your customers, but you have their contact information in your database.
Categorizing leads is the mantra to be successful in B2B sales strategy.
Leads can be classified into three basic categories- cold, warm, and hot leads.
Each lead requires special treatment according to their needs.
The BANT method of lead qualification is a very successful tactic to qualify B2B sales leads.
Warm or hot leads can turn into cold leads at any time if not treated carefully.
Although cold leads require more time to convert yet, if appropriately nurtured, they can boost your conversion rate.
Email automation tools like Onemorelead can be a great help in turning your cold leads into warm leads.
What Are Sales Leads?
Let's start with the basics. What are sales leads? Well, leads refer to the people who are not yet your customers, i.e., they have not bought your product or signed up for your service yet you have gathered their contact information.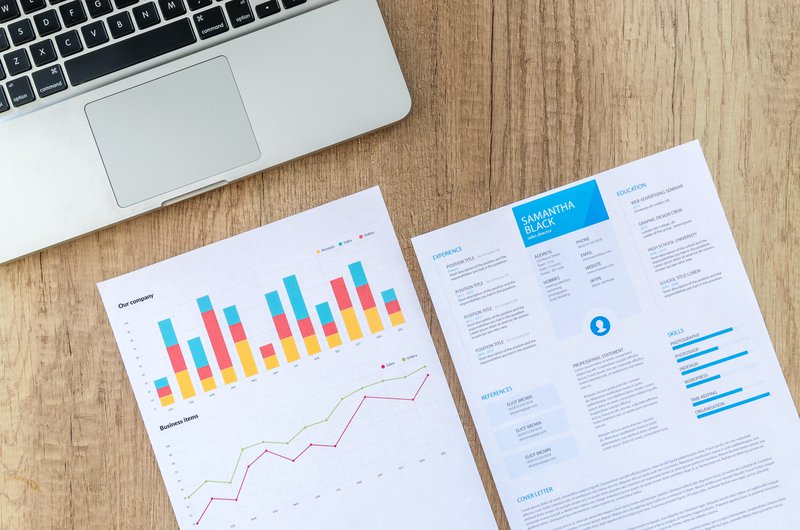 However, prospects at the top of your sales funnel or at the final stage of their buying journey also count as leads. These two leads have significant differences, and understanding them is very crucial. Because leads that are almost ready to give in differ from leads who have just started searching for a product. Therefore, you have to understand their needs and craft your marketing strategy according to their needs.
Classification Of Sales Leads: Cold, Warm, and Hot Leads
According to B2B sales, leads can be classified into three categories-
Cold leads,
Warm leads, and
Hot leads.
Each lead category has different needs and requires different types of strategy and time to convert. Hence, throwing in a universal strategy and expecting them to work is nothing but daydreaming. Let's explore a bit more about these three different types of B2B sales journeys.
Cold Leads
All the leads who identify as your warm or hot leads used to be cold once. Because at the beginning of the B2B sales journey, all the individuals are cold leads.
The right strategy makes them quickly move down to your sales pipeline, and the wrong strategy keeps them forever in the cold leads section.
Leads in this category require a particular type of treatment. Meaning they need special efforts and more time than the other categories. That's because most of them have no knowledge about your product or service and consequently they have not shown any interest either.
Warm Leads
Warm leads are those who are already aware of your product or service. You have already interacted with them through websites or emails. Hence they are one step ahead towards closing the deal.
Besides, they know your value proposition, and you have their contact details. Yet they need some nurturing to consider your business.
The fundamental difference between cold leads and warm leads is that, unlike cold leads, warm leads are aware of your business and have expressed interest. You have had a connection with them, and the groundwork is done.
Warm leads are the bridge between cold and hot leads. With the right tactics, converting them into your hot leads and later into your customer is just a matter of time. All you need to do is to prove yourself trustworthy and offer them viable solutions.
Hot Leads
Hot leads are the most outstanding catch for any business because it takes less time to close the deals with them; since they are interested and need your service, they are the most desired category of leads.
The more hot leads you have, the better. It means you have offered special treatment to each lead according to their needs. Besides, it also implies that you have built a warm relationship with them.
Hot leads are the most qualified leads on your lead list because they have gone through all the criteria to convert into a customer.
The SDR or sales development representatives have different lead qualification strategies to differentiate hot leads from the other leads. Some popular lead qualification methods include- BANT, ANUM, CHAMP, and NOTE.
What Is The BANT Method Of Lead Qualification?
BANT is a prevalent sales leads qualification methodology. It is the acronym for Budget, Authority, Need, and Timeline.
Budget implies the amount a lead is ready to spend behind your product or service.
Authority refers to the decision-maker of your business.
Need stands for the necessity of your leads. As in if your leads need your product.
A timeline is used to measure the time required for the lead to decide on closing the deal.
Many marketers have used the BANT lead qualification method for quite a long time. It is a very rational method and goes with several business types.
BANT strategy forms a central ground in the sales process that identifies quality prospects for your business. Hence it's easier to disqualify the prospects who aren't a good match for your business.
The following steps will lead you through the BANT framework.
Try to Understand Your Leads' Budget
B2B solutions with a subscription-based pricing system are convenient for customers. Because customers can choose a plan according to their needs and pay for only what they want, asking the leads about how they want the pricing plan can be a changemaker.
Find Out The Decision Makers
A minimum makes a purchase decision of three stakeholders in every organization. Knowing who they are and approaching them with the right tactics can turn the tables.
Figure Out If They Are Actually In Need Of A Solution Like Yours
Are the prospects you identify as leads actually needing a solution like yours? This is a crucial question you should ask yourself. Find out those people who have the problem that your business can provide a solution for and approach them. This is a quick way to gain more leads.
Gauge The Decision-making Time
Assess the speed of decision-making in the potential client's organization. How long will it take for the deal to conclude, or will it be completed quickly? So that you can be better prepared for it.
Keep Tabs On The Trends Through Social Media
We keep talking about catering to your customers' needs, but how do you address their concerns and deals? Through social media.
I think social media has made the marketing world more effortless than ever. Knowing the trend and tailoring your strategy according to it has become a cakewalk.
Social media gives you access to a large number of leads. In addition, you can gather details about your prospects and categorize them through events and newsletters.
Besides, you can communicate with them directly about their wants and needs and try to offer framed solutions just as your leads want them to be.
What Are The Benefits Of Targeting Different Types Of Leads?
Cold Leads
It usually takes a lot of time for conversion to occur when it comes to cold leads. Despite that, there are some advantages of targeting the cold leads-
Since B2B lead generation services provide a cold leads list, getting your hands on some is not a problem.
To better serve your company's purpose, you may consider outsourcing some of your lead generation responsibilities.
Getting in touch with cold leads is a cinch because you don't need to go into the prospect's past to know who they are. In the beginning, all you need to do is email or call them.
Warm Leads
Warm leads are the catch you are looking for. The benefits of targeting warm leads are too many to state. Some significant advantages are-
Since they have a prior interest in your service or product, the conversion rate is higher, and the conversion time is lower than the cold leads.
Initiating a conversation with them is no biggie. You can quickly push them to your sales pipeline.
You can get in touch with them to learn about the specific requirements and present your goods or services to them.
Hot leads
The primary advantage of focusing on hot leads is that doing so allows one to take advantage of the leads with the highest conversion rates. Although there may not be as many of them as cold and warm leads, the likelihood of making a sale with these leads is much higher. That is the end goal that you should strive for as a salesperson.
What Are The Strategies Of Reviving Leads That Have Grew Cold From Hot Or Warm Leads?
Take the following steps to revive your leads that have grown cold
Make Them Feel Special
And how do you do that? Through emails, obviously.
Group the leads that have grown cold and rekindle their interest by asking what caused them to grow cold?
Ask them if they are in search of something specific. Use profound subject lines that are hard to ignore.
Keep Them In The Loop
A great way to revive cold leads is to send them specialized offers and discounts and tell them about new launches and features.
You have to generate a sense of excitement to turn them into warm leads once again.
Use Different Channels To Approach
It is preferable to look for different methods to engage leads rather than relying on approaches such as calling and emailing them.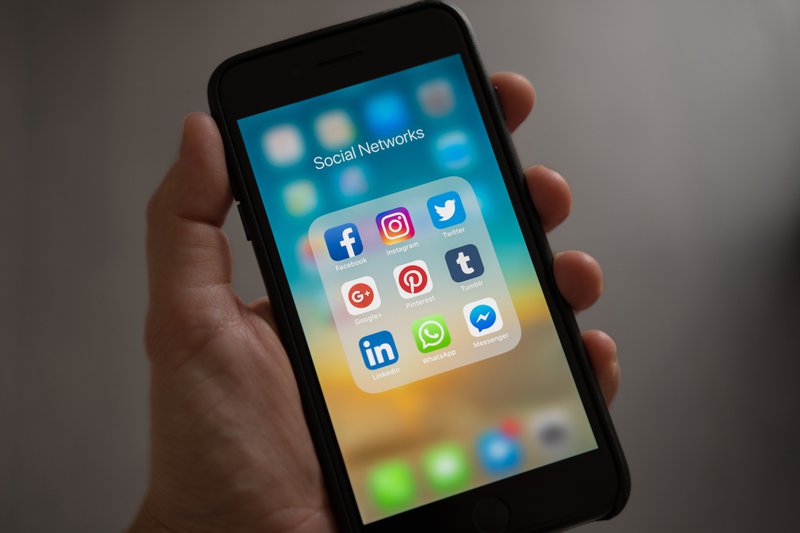 The goal here is to keep the lead from being irritated. Using a variety of different channels to communicate with people might help to inject a sense of novelty into the manner that you communicate with them.
Prevent Warm Leads From Going Cold
Follow these steps to keep your warm leads from turning into the cold-
Keep In Touch With The Leads
You must fulfill the requirements of your lead and maintain communication with them. Doing so will prevent the leads you generate from being taken by your rivals. Maintain a pleasant and friendly attitude while demonstrating that you understand the difficulties faced by the leads.
State A Clear Purpose Through Your Emails
Although email marketing is the most fantastic way to generate leads, following up with your leads unnecessarily will only irritate your leads. Hence go for an optimum number.
Besides, your email should have a clear purpose. It should not look like you are beating around the bush and saying the same things repeatedly. You can email them regarding new launches, company updates, pricing offers, features, or offers. Furthermore, it can be a congratulatory message for achievements or wishes during festivals.
Find Out The Perfect Timing
Finding that sweet spot of time for your leads is essential to the email or cold emailing them. This time differs for every business.
Disturbing leads in the middle of their busy hours mark you as a nuisance, and you often get ignored even after doing everything else right.
Automate Your Email Campaigns
Any marketer will agree with me- email automation tools made email campaigns much easier than before. Manual work is a great hassle when it comes to email marketing. But efficient email automation tools such as Onemorelead can make identifying qualified leads a cakewalk.
With Onemorelead, you get access to a database of more than 55 million leads. Besides, it offers you a solution according to your needs to make your journey smoother.
How To Grow Your Close Rates For Cold Leads?
Converting cold leads into customers is challenging because they are unaware of your company and your service. You must earn their trust and establish a relationship with them before proceeding. Additionally, try to demonstrate to them how you can resolve the issues they are facing. The following is a guide that will show you how to achieve that:
Give Them Social Proof
You may demonstrate to cold leads that you have already assisted other clients in achieving their objectives by including social proof in the emails you send to them. This will give the impression that you have more credibility. Case studies and feedback from satisfied customers are the most credible forms of social proof that can be presented. Leads are more likely to attempt your solution if they know that others have succeeded.
Grow A Relationship
Nurturing is the key to turning cold leads into warm leads. Once you have sent the introductory mail, you are all set to discuss your service or product in detail.
A demo can be very helpful in understanding the service thoroughly. Besides, in demo calls, you get a direct chance to convince them to sign up.
Grow More Warm Leads With Onemorelead
You have come this far from the article; now you know that conversion is key to categorizing leads and treating them differently. Integrate these suggestions into your B2B sales leads strategy and watch the conversion rate soaring high.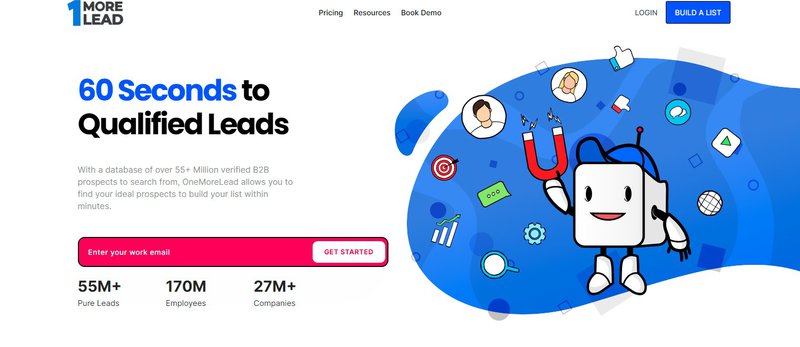 Still, confused about categorizing leads? Don't worry, we have got your back. Onemorelead is always at your disposal with its quality database and convenient pricing plans.
So what are you waiting for? Book a demo today to know more!
Frequently Asked Questions
Who Are Cold Leads?
Individuals or businesses who show little to no interest in your product or service are considered cold leads. There is also a possibility that they are unfamiliar with your company's brand. You must have discovered their contact information on the internet.
Who Are Warm Leads?
A person or organization already expressed interest in your goods or services is referred to as a "warm lead." Typically, they follow your handles on social media, subscribe to your newsletter, fill out your contact forms, etc.
Who Are Hot Leads?
An individual that fits your ICP, or ideal client profile, and has a strong interest in purchasing your product or service is referred to as a "hot lead." These potential customers are often referred to as qualified leads.